Remember those shirts we all used to have in middle school?  The ones that had the almost-funny, almost-witty sayings on them that you'd get at like Kohl's or something?
Of course you do.  Your "cool uncle" still wears them.  They were basically the original Pat tweet incarnate.
My favorite, and my go-to, was one that said "Some days you're the dog.  Some days you're the hydrant."  It was emblematic of the plights of a teenager in his/her formative years.
Little did 13 year old me know, it would also be emblematic of last night's Penguins' performance.
See, the Pens were always going to be the dog last night.  The Ducks were always going to be the hydrant no matter how many of their last 10 they've won (9).  Anaheim is just not a good hockey club.
The Pens came out and pissed all over the Ducks, jumping out to a 2-0 first period lead.  But after you watched the second period, no one would've faulted you for thinking, "boy, ya know what? Maybe it's the Ducks are the dogs here in this long, drawn out metaphor."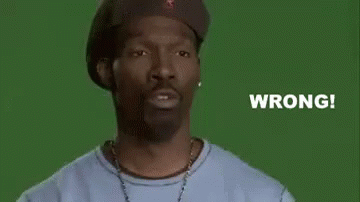 See, the Penguins continued to be the dog in the 2nd, but just a different kind of dog.  They were the kind of dog that shits on your carpet, rolls around it in, then jumps into your bed because you get to enjoy nothing anymore other than endless suffering.
Still, it wasn't all bad. At 5v5, the Ducks did have a slight edge in expected goals at 1.55-1.38 (2.45-2.3 at all strengths), but in that 46:12 of 5v5 play, the Penguins still generated 51.69% of shot attempts (46-43), 52.78% of the scoring chances (19-17), 66.67% of the high danger chances (8-4), and doubled the Ducks up in high danger shots against (8-4 as well).
They just blew it with a poor second period and have now given up the joint-8th most 2nd period goals of any team this season.
Woof.
---
LINEUP
We were so close to no Jack Johnson last.  So close.  Penguins Twitter was dancing on his grave before he was even in the casket.  But we all got duped because God is dead and existence is pain.
But at least Letang returned after a one game absence, looking really good in his return, replacing Riikola as the lone change to the skaters that topped LA in OT on Saturday night. DeSmith vs. Johnny Whitehall between the pipes as Carter Rowney returned to town.
GOALS
PIT – 1st Pd./9:38 – PPG – Malkin; A: Letang, Phil! – 1-0
Literally nothing happening through the first half of the period, but a ZAR breakaway opened things up just before Wilson drew a slashing penalty to put the Pens on their first of 4 PPs 8:47 into the game.
Partway through the powerplay, a broken stick off a board scrum left Montour scrambling before Kesler hooked his boy up.  The Pens targeted the stickless Kesler up high, eventually getting a free shot that was turned aside by Johnny Whitehall, only to have it limp dick cleared by Henrique.  Letang held it in and you just knew it was game over for Anaheim here.  Phil! and Letang combined, moved the PK enough to let Guentzel settle in in front of Gibson and get a proper screen as Malkin walked down Kessel Ave., engaging Lindholm like you Engage Online™and sniping one glove side on Gib just over the pad.
Subtle little elite play by Phil! and Sid here.  Going to the corner, Kessel doesn't look like he's doing much, but what it did was compressed the PK because Crosby is the trigger man here.  When Phil! moves it back up high to Letang, Henrique and Kesler can't just jailbreak because 87 is lurking in the high slot.  If they do, Letang gets his shot through and likely gets a high tip from Crosby and, with the Guentzel screen, maybe beats Gibson.  It also meant Kesler couldn't spring on Malkin when Letang moved it to him because Kesler had to worry about Crosby after Henrique moved on 58, giving Gene the time and space to walk in and wire one.  It's the little things.
PIT – 1st Pd./14:32 – Rust; A: Crosby – 2-0
Then, about 6 minutes later, the lead was doubled.  The play was a little disjointed as neither team could really get clean zone entries, but an errant Penguano exit pass ended up below the Ducks' goal line with Guentzel-Crosby-Rust giving chase on the forecheck.  Their speed and tenacity broke up the breakout, invariably ending up with Dumoulin poking the puck into his corner and getting some full support in the D-zone by his backtracking forwards.
This resulted in 87 picking off the pass out of the corner and springing himself up ice, giving and going with Rust before getting it back along the boards.  Sid got it to the net from a tough angle, Gibby cheated just a little bit as it bounced out to Rust and it was just enough for Rust to launch the puck up Gibson's skate on the put-back and in behind for his 5th in his last 4 games.
Rust followed that up with an insane slide tackle to save a goal on his next shift because of course he did.  Kid is feeling it this week.
ANA – 2nd Pd./2:07 – PPG – Henrique; A: Ritchie, Former Penguin #41 – 2-1
Towards the end of the first period and into the second, Anaheim started tilting the ice in their favor and were benefited by getting a PP chance just 13 seconds into the 2nd period when ZAR got called for slashing Kesler.
The 7th ranked PK in the NHL handled the Ducks first unit, but as time was winding down, the Ducks PP2 set up shop after Silfverberg gained the zone and set up some guy for a quick shot.  They went on to collect, reset, and Former Penguin #41 threw a sharp angle shot at DeSmith's cage.
With the screen in front from Nick Ritchie and Jack Johnson, all DeSmith could do was let it him him and hope his d-man would clear it out from in front.  Unfortunately for DeSmith, that d-man was Jack Johnson, who reacted by doing absolutely nothing of use.  He didn't body up Ritchie, despite being billed as this big strong lad.  He didn't take away Ritchie's stick, despite being billed as this solid defensive defenseman.  He didn't even make a play on the puck, despite being billed as a hockey player.  You can see here, too, that Johnson saw the shot come in, saw the rebound land in front of DeSmith, and just watched it as Ritchie banged it away and to Henrique sneaking in from the half wall.  DeSmith got a good push across, but it wasn't enough to stop Henrique's shot.
ANA – 2nd Pd./5:33 – Sherwood; A: Rowney, Manson – 2-2
That opened the floodgates because a minute after the Henrique goal, the Pens went back to the kill after Crosby got called for tripping because Kase stepped on his stick.  They killed it off, but the Ducks were buzzing looking for that equalizer.
And they got it about 30 seconds later.
Coming directly off a DeSmith save, Crosby collected the rebound in front of The Smith and broke it out.  Guentzel's pass as he crossed the offensive blue line was fucking offensive because it went to no one.  Carter Rowney is no one.
As Rowney crosses the blue line here, he's got support on both sides of him, despite being surrounded by Maatta, Johnson, and Rust.  A d-man is streaking up the wall and Sherwood is bombing up the middle.  But Rowney cutting east-west across the blueline meant Johnson wanted to chase a hit, presumably because he was told to be more physical on the previous goal against.  Impossible to say!
Rowney baited him in, slammed on the brakes, and found Sherwood coming late for the wooden stick man to use Maatta as a screen and beat DeSmith.
Look- Guentzel's pass here was egregiously bad.  You cannot give the puck away like that around the blue line.  But it's Carter Rowney carrying the puck here, not Connor fucking McDavid.  Carter Rowney's arms are basically made out of cans of PBR.  He's a scoring threat like a melted stick of butter is a scoring threat.
If Johnson stays in his lane here and just backs in to monitor Sherwood coming late, Rowney probably gets the puck poked off his stick by Maatta and doesn't slip a cheeky pass to Sherwood.  Facts only here.
ANA – 2nd Pd./18:47 – Kase; A: Getzlaf– 3-2
At some point in the 2nd, the Ducks had 19 straight shots before the Pens went back to the PP again with 7:10 left when Rowney got called for holding Sheahan. No big deal.
Anaheim would kill it, wind the clock down, then get a fortunate goal because hockey is a stupid and pointless game.
Weird faceoff bounced weirdly for Getzlaf to fire a weird shot from in his feet at DeSmith.  Kase went straight to the net, picked up the rebound, and deposited it home with a nasty little handsy move.  Not a single thing you can really do here.
ANA – 3rd Pd./19:11 – ENG – Getzelaf; A: Henrique, Aberg– 4-2
But the Pens to the PP early in the 3rd with Kase going off for hooking 4:11 into the the final frame.  They were threatening, couldn't find the breakthrough, but got 17 seconds of 5v3 time with Manson going off for interfering with Maatta.  They got a few chances, Guentzel took a beating, but Johnny Whitehall was shutting it down quicker than that time you accidentally went to Dicks.com instead DicksSportingGoods.com.
In the 3rd alone, the Pens ended up with 13 shots on goal in total, 16 5v5 shot attempts, 7 scoring chances, and 3 high danger chances.  The opportunities were there, but just not going in.
Then DeSmith was pulled for the extra skater with under 2 to play, but the Pens' 6 skaters just struggled to even get the puck into the offensive zone, let alone set up to do anything with it and the chances dried up.  Anaheim just killed them along the boards, culminating in Aberg winning a rimmer, Henrique winning a little battle, and Getzlaf winning the game.

Game.
NOTES
Bryan Rust looks like he's back.
Beginning to think Jack Johnson sucks.  Who could've seen that coming?
Let's take a look at Sprong, shall we?  At 5v5 last night, he was on the ice for 10 shot attempts for and 15 against (40% share, -11.56 relative to his team).  Just 4 of those attempts ended up on goal, while 10 of the 15 against hit Gibson's net.  He was also on the ice for exactly 2 scoring chances for and 7 against (22.22% share) and only one high danger chance for, with 4 against (20% share).  He started exactly 0 shifts in the defensive zone and was on the ice for exactly 0 defensive zone faceoffs.  Individually, he had 1 shot on goal on 3 attempts and one scoring chance generated (all at 5v5).  But yeah, he just needed more ice time and better linemates.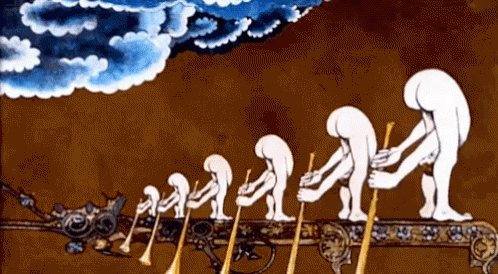 Pens head to Washington Wednesday before Minnesota comes to town on Thursday.  LGP.