Congratulations to the Pittsburgh Penguins, who have now legally won each of the last 3 Stanley Cups.
The law backs this up.  We don't make the rules, we just abide by them.
And this Cup run just felt different, didn't it?
Or maybe not.
Because for as much as the Penguins have struggled this season against poor opposition, they seem to always get up and put together solid, 60 minute efforts against the teams that pose an immediate threat.
And looking at some of the underlying numbers, last night was as good of a road game as you'll get from the Pens.  On the surface, it sort of looks like the Pens got run out of the building at 5v5 (where just 39:31 of the 60 minutes were played at 5v5).  They had just 44.71% of the 5v5 shot attempts, but through two periods, the differential was just 30-27.  That full game share jumped to 47.69% when you adjust for score and venue.
When you also consider that the Caps went something like 11-2 in shot attempts in the final 5 minutes before Holtby was pulled, you get a better sense as to why ended up with 9 more shot attempts than the Pens.
And while the Caps did generate 5 more 5v5 scoring chances than the Pens (23-18), it was the Penguins getting to the dangerous areas of the ice, edging the Caps out with an 11-9 advantage in high danger scoring chances.  What's more, they also set up shop and lived in front of Braden Holtby all damn night, generating 8 high danger shots against plus another 3 rebound shots against at 5v5.  In fact, they came out of this with a slight advantage of 2.55-2.23 in expected goals in all situations and 1.87-1.41 at 5v5.

So while they may not have seen as much of the puck as the Capitals did, they did more with it when they had it, insulated Murray like they haven't done all season to this point, and won the special teams battle, all while down a d-man for 59 minutes.
It was the perfect road game.
---
LINEUP
In which Patric Hornqvist was activated from IR about an hour before puck drop, bumping Derek Grant from the lineup that fell 4-2 to Anaheim on Monday night.  Blue line stayed the same because of course it did, while Starting Goaltender Matt The Murr got the road start opposite Braden Holtby.
First Period
Within the first minute of the game, we got a pretty good sense of what this shipwreck was going to look like after Oleksiak and Wilson dropped the gloves.  All this because Tom Wilson took exception to Oleksiak literally pinching down the wall and bumping Riskanen.  The World Renowned Piss Drinker proceeded to skate in from Baltimore, drop his mitts at the border, and buckle the Big Rig with a nasty right to knock him out cold and remove him from the game entirely.
And while the refs were sorting shit out, things heated up between Crosby and Ovi as they started jawing with one another while "Pierre" translated without saying no-no words.  Sid said after the game "I'm trying to find out why it wasn't an instigator. He started yelling at me for some reason. My conversation was with the official, not with him, so I don't know why he felt the need to come over" and that he was just here to play hockey.  Sassy Sid is the best Sid.
Ovi followed that up on his next shift by getting into it with Letang, throwing gloved jabs into one another's chops before both sat for 2 minutes with matching roughing penalties.  Nothing doing on the 4v4 for either team, but under a minute later, Siegenthaler (German for "shit sipper") went off for holding up Brassard down low.  The Penguins got exactly 0 shots on the PP.
As the period wore on, neither team really had many good looks (shots were 9-8 for the period), but the best chance of the period for Washington came off the glove of Bryan Rust, who nearly batted the puck into Matt Murray's net.
On the flippity flop, the Pens' best chance came from Malkin just getting denied on the backhand by Holtby's toe off a Phil! feed.
The Pens went back to the PP with 5:50 left after Kempny went off for cross-checking Hornqvist down deep in the Caps zone, got decent puck movement, but just one shot on goal.
Second Period
Just 48 seconds into the period, after Ovi got away with a high hit on Letang, Rust would find himself in the box for holding up Ovi.  Sheahan nearly opened the damn thing with a SHG, but it was Murr dialing into the conference call that made the kill possible.
Ten seconds after the penalty expired, Pettersson got himself locked up for 2 for high sticking Eller.  After giving up just 2 shots on this one, they killed it off just in time for Eller to show back up in the box score
WSH – 2nd Pd./6:38 – Eller; A: Wilson – 1-0
The kicker here with this goal against is that the Caps turned the puck over initially in one of those Danger Zones after Letang made a hell of a play to stand the play up at his blue line before springing Guentzel on a rush.  But Bake got rubbed out along the boards just as he crossed the blue line, giving the puck up also in one of those Danger Zones while getting tangled up with the linesman when all he really had to do was chip the puck in deep.
Behind the play, expecting Jake to get it in deep, you can see Letang and Dumo go to the bench for a change, allowing Tommy Piss Boy to catch Pettersson on his heels and feed Eller walking in all alone on Murr.
Though Johnson was not to blame at all here, it's still pretty damn comical that he ended up on the ice for another goal against.
About a minute and a half later, Kempny would find himself back in the box for tripping up Guentzel as he broke through behind the defense.  This time, the Pens wouldn't waste their chance to net their obligatory PPG.
PIT – 2nd Pd./9:15 – PPG – Crosby; A: Malkin, Letang – 1-1
About a minute into the man-advantage, the Caps got a clear and Letang went back to retrieve.  As he pushed the Caps PK back into the neutral zone, he dropped it off to Crosby with speed to lug it up ice and get set up in the offensive zone.  Malkin and Letang took control playing catch at the point, moving the penalty killing forwards enough to open up a lane for Gene.
Letang makes a really simple, but super cerebral play here.  Boyd is the forward responsible for him here.  When he and Geno are flipping it to one another, Boyd steps to Letang, who's head is up here looking for Hornqvist's stick in front.  Boyd sees this and closes up the space.  But because the puck came from Malkin and Letang is selling shot, Devante Smith-Pelley starts to peel back and retreat back towards the slot, expecting that shot too so that he can be in a position to help his D out.  As soon as he turns his back, Letang recognizes it and immediately gets it back to Malkin.  DSP is late cutting back and closing the space here, opening up the first part of the lane.  While all of this is going on, Carlson cheats to Phil!, reading Gene hitting him with a touch pass, but also leaving Shit Sipper hanging out to dry in trying to keep tabs on both Hornqvist and Crosby.  Gene was looking shot-pass the whole way.
Just don't draw it up any better than that, folks.
The Pens ended up back on the PK about 90 seconds later as Guentzel would head off, this time for hooking.  Best chance came off Cullen's redirect in front of Holtby.
As the period wore on, Murr continued to look sharp, Kris Letang continued to be Kris Letang, and Sidney Crosby reared his beautiful head yet again in playing a role in a goal.
PIT – 2nd Pd./18:58 – Rust; A: Guentzel, Crosby – 2-1
It started with an offensive zone faceoff and ended with a bang.  As Rust burrowed in deep and the Pens sealed off the far wall through Maatta and Crosby, Letang makes the whole thing happen with a great pinch on the near wall to keep the puck in the zone before getting it to Rust to wheel and throw a shot towards the net.
It didn't make it there, instead kicking back out to Maatta now at the left point covering for 58.  He shoveled it back down to Crosby behind the net, who, instead of playing it with his stick, turned and angled his skate to direct it back the way it came to Guentzel to drive the net.
No fucking idea what happened from here, but Crosby Rust gets the last touch to send this B to the 3rd at 2-1.
third Period
But as the final frame opened up, the Pens were thrown straight into the pressure cooker like the Caps were on an episode of Top Chef because Dumo took a holding the stick penalty at the very end of the 2nd period.  Sell Out City on the PK.  Bryan Rust turning on Warrior Mode in the process.  Big boy kill, kids.
Then about 2:13 after Dumo was released, the Pens went back to the PP, only to have it wiped out about a minute in after Phil! went off for tripping Wilson, giving us 4v4 and a Caps 5v4 in the process.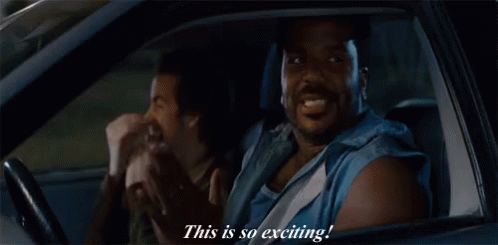 The Penguanos survived the onslaught, but barely, which included an unreal heads up play from Pettersson to bail Murr out.
The Pens just held on and battened down the hatches, going into Survival Mode as Reirden got Holtby out of the net with about 2 to play for the extra attacker. But this Penguins team would not be deterred, showing a Rich Miller (RIP) level of grit to kill it off with all 6 players on the ice playing a role.
Game.
NOTES
Give HCMS credit for giving Murr the start last night and pulling the right strings.  Tough to really get to a "must-win" game in December, but this is as close as it gets.  In the first of a back-to-back, DeSmith getting the start wouldn't have been totally surprising given his performance to this point in the season and knowing that you're walking into a hostile environment, but even considering all of that unquantifiable filler, he gave the kid his net back and it paid off with 28 saves on 30 shots (.933 SV%).  More so than just his stopping of the puck, though, was how the Penguins played in front of him.  You can see how spread out the Caps shots were, but Murray ended up facing more low danger shots against (12) than he did high and medium danger combined (5 each) at 5v5 (.955 5v5 SV%), with the Caps only goal coming from right on his doorstep.
Don't want to continue to harp on Jack Johnson because we all know he's just not good, but it's worth noting that in 14:13 of 5v5 ice time, he was on the ice for a joint team-high 22 shot attempts against (and just 12 for- 35.29% share).  Only Letang was on the ice for the same number, but Letang also played 8 more minutes and was on the ice for 24 shot attempts for, so for all intents and purposes, he broke even.  Only Pettersson's 11 shots on goal against were more than Johnson's 10 and Johnson's 11 scoring chances against were also a team high.  But hey, at least he led the team in hits and blocks (5 each)!!!
Sidney Crosby continues to be good.  His line with Rust and Guentzel (plus Maatta and Letang) were the only ones on the 50%+ side of shot attempts.  His line as a whole: 16-8 in shot attempts, 11-7 in unblocked attempts, 8-4 in shots on goal, 6-2 in scoring chances, and 4-2 in high danger chances at 5v5.  They call that dominance.
Pens host the Wild in like 5 minutes before heading to Raleigh to take on the Hurricanes on Saturday.  Big 4 points at stake before the holiday break.  Do it.  Go Pens.