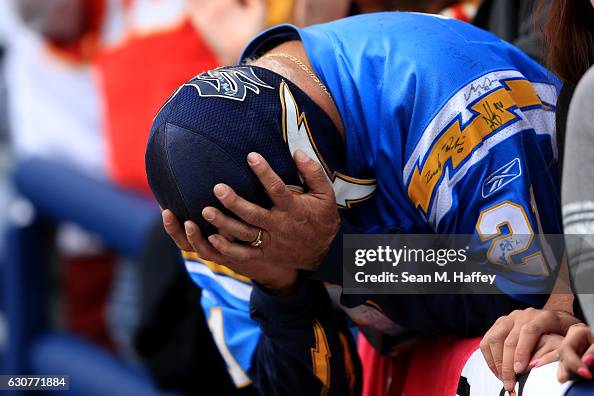 One could make the argument that the Chargers have been a living, breathing, example that a competitive roster and a franchise quarterback are not enough, by themselves, to vie for an NFL championship.  Those who've followed the Chargers closely for the last 10 years are acutely aware that without quality leadership and, perhaps, a little luck on your side, a solid roster is only a set up for disappointment.
The Chargers' roster has been a legitimate cause for optimism several times over the last decade. The team's repeated inability to capitalize on windows opportunities created by a wealth of talent has constructed a particularly unique "house of pain" for Chargers fans.
All due respect to two men who've forgotten more about the game than most, including myself, will ever know, time has already begun to soften our memory of just how colossally bad Norv Turner and Mike McCoy failed.
Turner was gifted an aspiring NFL head coach's dream job, handed a team with everything in place for a run. But that capital was squandered and that precious window of opportunity closed, as all windows eventually do.
Despite inheriting a  roster which included the likes of Rivers, LT, Gates, Darren Sproles, Michael Turner, Eric Weddle, Shawne Merriman, Shaun Phillips, an all-pro offensive line, and a slew of quality role-players, the Chargers steadily regressed under Turner. For some reason, the front office held faith, citing continuity as the logic for standing firm.
In those first, few seasons under Turner, the foundation for the house of pain Chargers fans have lived in was built. It's a house built out of the disappointment of a team that continually fails to live up to the hype. And though some fans will blame the hype, itself, in this case, the hype was justified. Unless you still believe that better leadership would not have fared any better, the hype was justified, just unrealized.
Though the roster Mike McCoy inherited was not nearly as talented, it was not the Browns, or the Rams, or some other team in need of complete rebuilding. The Chargers still boasted a franchise QB and enough pieces to at least remain competitive and vie for a wild-card spot.  The prospect of better leadership had fans believing again. During every offseason, evaluations of the roster, division rivals, and schedule would prompt an optimistic outlook from analysts and commentators.
It just doesn't happen often where a team that has a quarterback with Rivers' credentials, struggles even to manage a winning record. If you've read this far and still don't buy the idea that this team has sorely underachieved, continually failing to reach full potential, perhaps we can agree-to-disagree.
Of course, excuses can be made for McCoy, perhaps even in some cases fairly. The fact is, though, that he had five years to fix the special teams units, conditioning program, game-management issues, and inability to close out close-games that plagued his tenure and failed to make any, perceptible progress. If anything, McCoy solidified and perpetuated the house that Norv Turner built. Looking back, recruiting and maintaining quality leadership has proved a challenge for the Chargers. The franchise has a history of expelling proven winners whose replacements ultimately fail to pan out.
When attempting to identify what makes coaches like Bobby Ross, and Marty Schottenheimer different from Norv Turner, and Mike McCoy certain, key qualities jump right out. In particular, the respect and accountability they commanded, respectively, as well as the presence, passion, clarity of vision and devotion to detail demonstrated.
The hire of Anthony Lynn may signal a change in strategy at the top in this regard as the new head coach clearly seems to embody those critical leadership qualities.  The promise of new leadership and a recent influx of talent engineered by Telesco & Co., has many fans and more than a few pundits excited about the Chargers prospects this season.
Meanwhile, still many other fans, traumatized by a decade-long run of unmet expectations, remain locked in the "house of pain" the Chargers built.