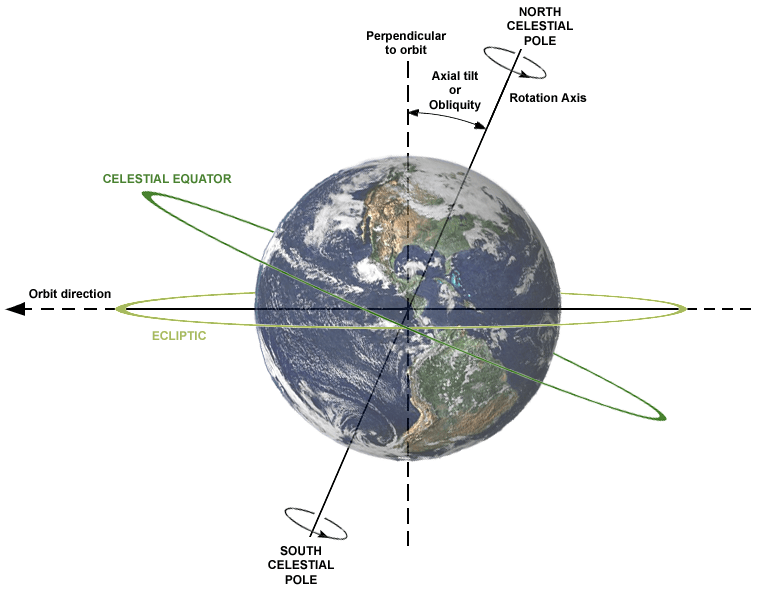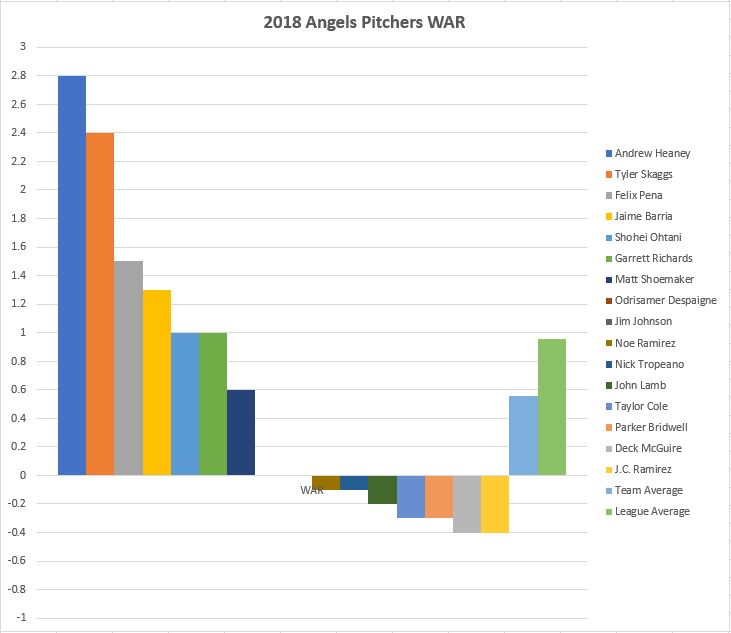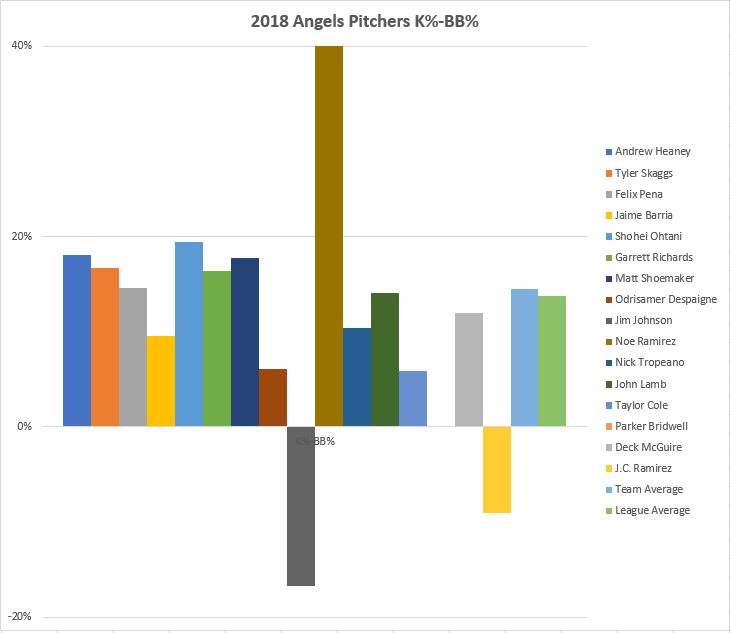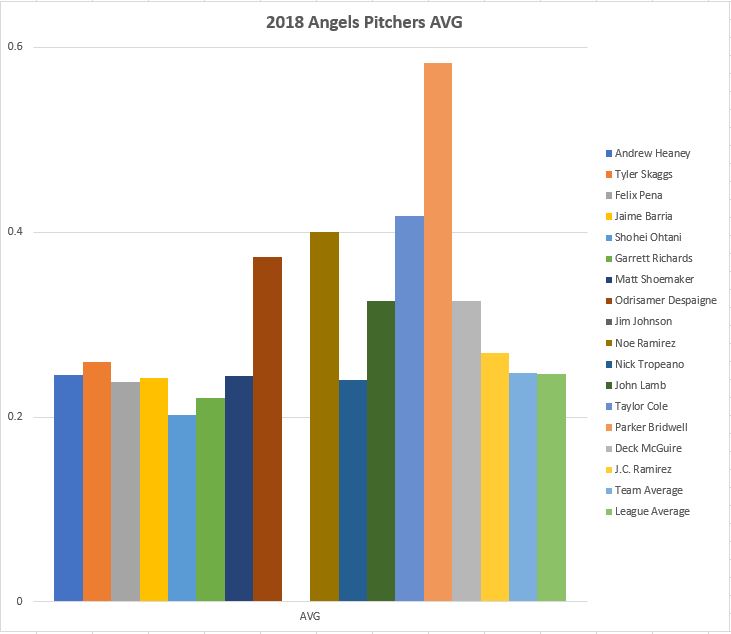 By Robert Cunningham, Angelswin.com Senior Writer
Author's Note: Immediately prior to publication Nathan Eovaldi signed with the Boston Red Sox on a 4-year, $67.5M deal ($17M AAV). Rather than re-write, the author has decided to publish the original.
Two years.
The nightmare of pitcher injuries for the Angels has been on-going now for two years. More really if you change the goal posts to include the beginning of Skaggs' saga.
However, 2018 was not a complete disaster in terms of production for some starters, as both Tyler and Andrew Heaney made strong strides in terms of innings pitched which should translate to a full slate of starts in 2019. Unfortunately, the Angels have lost Garrett Richards to free agency and Shohei Ohtani has already had his Tommy John Surgery (TJS) and will be unavailable to start next season.
This leaves the top-of-the-rotation bare. The Steamer projection system thinks Tyler and Andrew are going to have equivalent seasons in terms of RA9-WAR (2.9 each) which is comparable to a mid-rotation starter (#3 or perhaps #2 type guys). Alex Meyer was not far behind them on that list, but he had top-of-the-disabled list injury concerns and has been designated for assignment.
A touch further down the Steamer projection list, you will find left-handed prospect Jose Suarez and Matt Shoemaker at 2.2 and 2.1 RA9-WAR, respectively. Surprisingly the Angels recently non-tendered Shoemaker, despite his reasonable, projected $4.3M arbitration salary. That was probably a really tough call on Eppler's part. Diving deeper down the list you may be pleasantly surprised to see top pitching prospect Griffin Canning listed at 1.7 RA9-WAR. Suarez or Canning could be successors to Shoemaker on the roster this season or next if the Angels decide to save payroll space.
As you approach the tail-end of the list you see back-end rotation contributors like converted reliever-turned-starter Felix Pena, Nick Tropeano, and forgotten left-handed prospect Nate Smith. J.C. Ramirez is the caboose on this train, likely because Steamer did not like his significant velocity drop in 2018 and is penalizing him for it (perhaps rightfully so).
Currently, based on the existing roster and MLB service time accrued, the Opening Day rotation projects to be:
Tyler Skaggs
Andrew Heaney
Jaime Barria
Nick Tropeano
Felix Pena
Behind that group you have other potential options such as Griffin Canning, Jose Suarez, Luis Pena, Patrick Sandoval, Jesus Castillo, Dillon Peters, Luis Madero, Nate Smith, and, later in the season, J.C. Ramirez.
What we do not see in that group is that 'Ace' go-to, top-of-the-rotation guy. Ohtani will very likely not pitch in 2019. Meyer and Richards are gone. All of that adds up to a rotation problem.
Finding, at the minimum, a quality starter that can soak up a lot of innings should be Eppler's #1 priority. Certainly we have other needs to fill but shoring up the starting five will be critical to the Angels success in 2019.
So what options do the Angels have to improve their rotation?
Free agency has some intriguing options including RHP Charlie Morton, RHP Nathan Eovaldi, LHP J.A. Happ, RHP Matt Harvey, LHP Dallas Keuchel, and RHP Trevor Cahill. It is being reported that the Seibu Lions of Japan have allowed LHP Yusei Kikuchi to be posted, so he too should be available on the open market.
Morton will be in his age 35 season but will probably sign a 2-year deal at about $25M-30M, total, with perhaps an option attached if he does not retire.
Eovaldi is an interesting case. Looking at previous pitchers of similar age coming off of commensurate seasons the closest comparable in recent history is Jhoulys Chacin who signed a 2-year, $15.5M deal. However the potential of Nathan is so much higher, you have to think that he could easily command around $13M-17M per season on a 4-5 year contract, particularly throwing a 97 mph fastball. The danger here is that he has had two previous Tommy John surgeries so there is real risk.
Happ should pull down a similar deal to Morton, probably a 2-year, $30M deal. Harvey could get a bit less than Eovaldi but should be in the same relative ballpark. Keuchel will also probably get something akin to Eovaldi's contract based on his recent history but with less total years, probably a 4-year maximum deal. Cahill will probably sign a 2-3 year deal.
It had been the author's hope that the Angels might make room for Garrett Richards at around the $10M range but the Padres blew that up, offering him $18M which was probably hard to not accept on Garrett's part. The reality is that the Angels probably did not have the roster space to accommodate him as he rehabilitates.
Moving to the trade market there are some potentially intriguing opportunities that may or may not be available including the Diamondbacks LHP Robbie Ray, the Giants LHP Madison Bumgarner, perhaps one of the Indians top RHP's like Corey Kluber, Carlos Carrasco, Danny Salazar, or Trevor Bauer, the Marlins RHP Jose Urena, maybe one of the Mets top starters LHP Jacob deGrom, RHP Zack Wheeler or RHP Noah Syndergaard, the Orioles RHP Dylan Bundy, the Blue Jays RHP Marcus Stroman, the Yankees who are actively shopping Sonny Gray, or one of the Tigers starters, RHP Michael Fulmer or LHP Matthew Boyd.
Out of that group Fulmer, Kluber and Syndergaard with their longer control would cost the most to obtain and may, in fact, be unreachable or simply too rich for the Angels. In the next tier down, price-wise, you find three more top-tier names in deGrom, Carrasco, and Bauer. The third tier down you start to see more affordable options like Bundy, Stroman, Ray, Salazar, Urena, Wheeler, Gray, and Bumgarner.
Although trades can certainly include a combination of Major League players and Minor League prospects, the first three names would certainly cost the Angels their top prospect Jo Adell plus more, making one of those three very unlikely unless we were sending back significant Major League talent of our own (possible). The Mets and Indians would almost certainly ask for Jo in the next tier of names but the Angels would probably prefer to send Griffin Canning, Jahmai Jones, or possibly one of Tyler Skaggs or Andrew Heaney as the centerpiece, again making one of those names difficult to obtain.
It is that next group of pitchers that would probably pique Eppler's interest the most if he decides the trade market is the way to go. Any of those eight names could potentially be had by building a trade around one of Jahmai Jones or Brandon Marsh, as the centerpiece of the deal, perhaps even less in the cases of Salazar, Urena, Wheeler, Gray, and Bumgarner.
One interesting aspect of the free agent and trade markets is the apparent abundance of left-handed starters available. This could present an opportunity for Eppler to trade one of Tyler Skaggs or Andrew Heaney for another area of need and then sign or trade for one, two or even three starters, one of which would be left-handed. For example if the Nationals do sign Bryce Harper to a mega-contract the Angels could possibly trade Andrew Heaney for Adam Eaton and then sign J.A. Happ to replace Andrew's spot in the rotation.
Ultimately, because our farm system is still developing, Eppler is more likely to target the low-hanging fruit that will not cost a top prospect in trade. Any prospect that is not considered a core long-term piece (think Adell or Canning for example) can be used to facilitate these low-resource deals. Eppler could surprise and execute a straight-up trade of someone like Andrew Heaney for a better starter like Trevor Bauer, exchanging years of control and taking on salary to upgrade to a top-of-the-rotation asset, as well.
By non-tendering Parker and Shoemaker, Billy has additional, available payroll to sign a mid-level starter or make a trade for any pitcher that is available in a deal. The market is full of teams flush with cash to spend so this off-season could turn into a real rodeo with some teams getting tossed off the bronco early and often (particularly if Lackey un-retires).
It should be noted that Halos starters fared decently well against left-handed hitters (LHH's) in 2018, ranked 12th in all of baseball by K%-BB%. However, against right-handed hitters (RHH's) we were middle-of-the-pack, ranked 15th in the League.
Eppler is likely to target at least one starter that fares well against RHH's in his search although that is not a hard requirement. Fortunately there are several starters in free agency (Eovaldi, Lynn, and Happ) and trade (Carrasco, Bundy, Bauer, Kluber, Teheran, Greinke, Junis, Wheeler, Gray, Porcello, Ray, and Godley, among others) that performed well against RHH's in 2018 and will be potential targets of Billy as we enter the off-season.
Break the Bank ($151M+)
High Price to Pay ($101M-$150M)
Corey Kluber
Noah Syndergaard
Middle of the Road ($51M-$100M)
Jacob deGrom
Trevor Bauer
Nathan Eovaldi
Carlos Carrasco
Matthew Boyd
Dallas Keuchel
Marcus Stroman
Matt Harvey
Yusei Kikuchi
Dylan Bundy
Robbie Ray
Bargain Basement ($1M-$50M)
Danny Salazar
Charlie Morton
Lance Lynn
J.A. Happ
Jose Urena
Zack Wheeler
Madison Bumgarner
Sonny Gray
Trevor Cahill
Author's Choice
So out of the free agency group, Patrick Corbin clearly had the best overall splits against both sides of the plate but he is now a National. It was going to be a tall order for Eppler to sign him anyway due to fierce competition for his services and the fact he would eat up a lot of open payroll space. Originally I had Corbin pegged on a 4-6 year deal at $20M+ per season and he got the higher end of both of those.
Behind him though, the next best choices include J.A. Happ, Nathan Eovaldi and perhaps one of Matt Harvey, Anibal Sanchez, or Charlie Morton.
It is my opinion that if the Angels go through free agency they will push hard on Nathan Eovaldi or J.A. Happ and only go after one of the other three if they cannot secure the services of either of the first two or through a trade.
If Eppler does pursue the trade market he will likely go after some low-hanging fruit that includes more of the names listed in the 'Bargain Basement' category. Many of those names will not break the prospect bank and include Robbie Ray, Jose Urena, Zack Wheeler, Madison Bumgarner, and Sonny Gray.
Out of that group Zack Wheeler and Robbie Ray are of particular interest with the latter likely being more available than the former. However the former would probably only cost us two mid-tier prospects (or perhaps a MLB player) while the latter would cost us a name like Brandon Marsh or Jose Suarez, plus maybe one mid-to-lower tier type prospect in any deal.
If pushed to choose one from free agency, J.A. Happ makes a lot of sense on a 2-year deal at no more than $30M total. This would allow the Angels to ease one of Jose Suarez or Patrick Sandoval into the rotation while maintaining payroll flexibility.
On the trade side Robbie Ray currently appears to be the target that best fits our needs combined with potential availability in a deal. He has two years of arbitration control left so the Angels could possibly extend him if they like his results or move on from Ray when Suarez and/or Sandoval is ready a year or two from now. Bauer would be my dark horse candidate. In fact if the Angels did a Heaney for Bauer trade I could still see the Angels acquiring Ray which would create a really nice starting five of Bauer, Ray, Barria, Skaggs, and Tropeano for 2019 and beyond (not to mention if they sign a guy like Happ or Eovaldi in free agency too). Ohtani rejoining the rotation in 2020 would only make this group more lethal.
In the next Section we will discuss the Catcher position.