After a first half that never seemed to end, we are long overdue for the All Star Game. The 89th edition of the Midsummer Classic will take place tonight in our nation's capital, with Washington, D.C. playing host to the event for the first time since 1969. First pitch for the All Star Game is scheduled for shortly after 8:00 pm Eastern time. Due to the fact that this is the fourth consecutive year that a National League team has hosted the All Star Game, the American League will serve as the home team for this edition, like they did in 2016 when the game was in San Diego.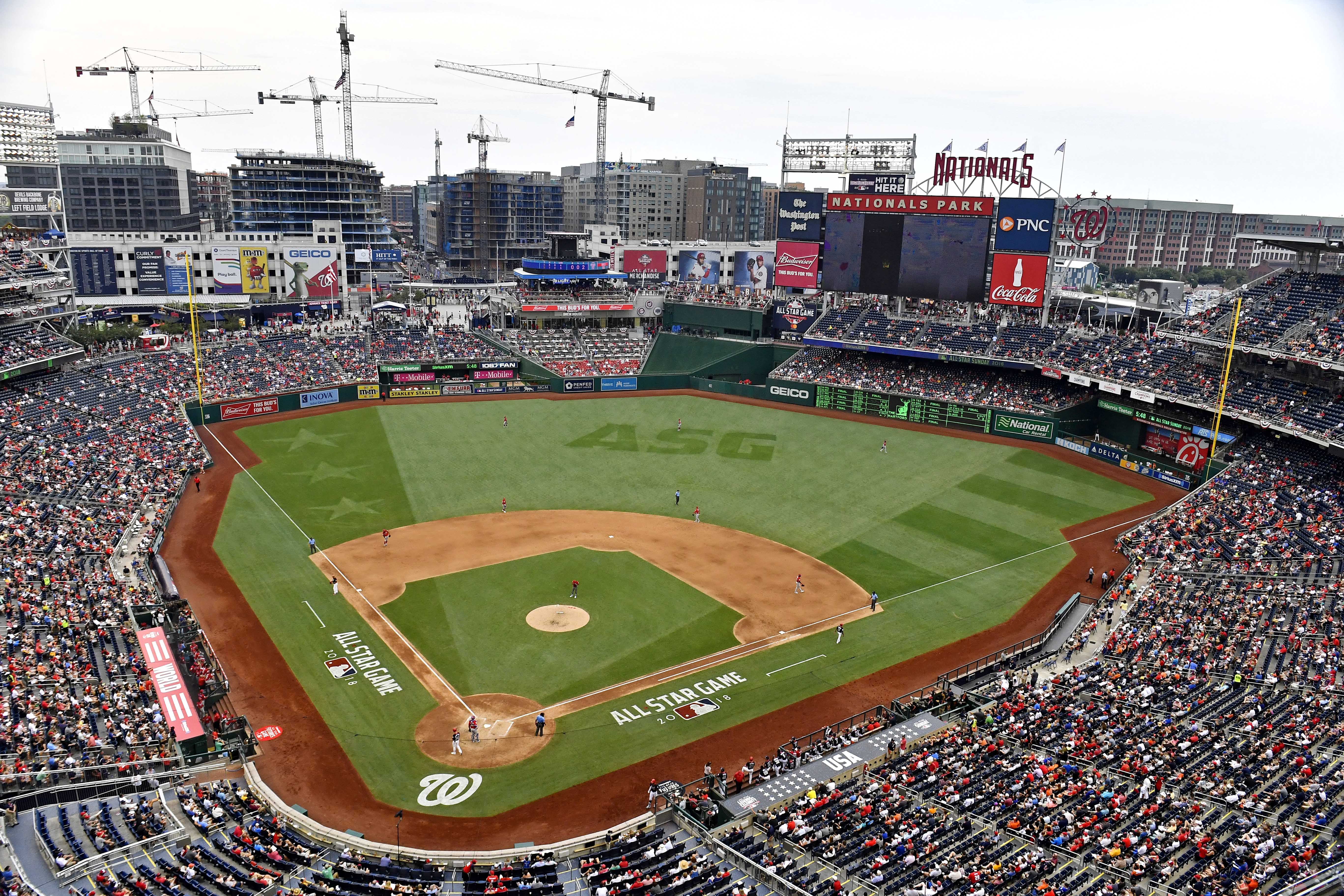 The National League will turn to Washington Nationals' starter Max Scherzer (12-5, 2.41 ERA) to start the game in his home ballpark. Scherzer has had an excellent first half, leading the N.L. in both wins (12) and strikeouts (182). The American League will counter with Boston Red Sox' lefty Chris Sale (10-4, 2.23 ERA). Sale will be starting his third straight All Star Game for the AL.
Local Coverage:
Television: FOX
Radio: ESPN Radio
National League Lineup:
2B Javier Baez, Chicago Cubs
3B Nolan Arenado, Colorado Rockies
DH Paul Goldschmidt, Arizona Diamondbacks
1B Freddie Freeman, Atlanta Braves
LF Matt Kemp, Los Angeles Dodgers
CF Bryce Harper, Washington Nationals
RF Nick Markakis, Atlanta Braves
SS Brandon Crawford, San Francisco Giants
C Willson Contreras, Chicago Cubs
American League Lineup:
RF Mookie Betts, Boston Red Sox
2B Jose Altuve, Houston Astros
CF Mike Trout, Los Angeles Angels
DH J.D. Martinez, Boston Red Sox
3B Jose Ramirez, Cleveland Indians
LF Aaron Judge, New York Yankees
SS Manny Machado, Baltimore Orioles
1B Jose Abreu, Chicago White Sox
C Salvador Perez, Kansas City Royals
Pre-Game Notes:
The American League won last year's All Star Game 2-1 in 10 innings when Robinson Cano launched the game winning homer at Marlins Park.
The American League has won five consecutive All Star Games to even the all time series at 43 wins a piece.
This will be Scherzer's third career All Star Game start, including last season for the Nationals and 2013 at Citi Field as a member of the Detroit Tigers.
Sale is just the third pitcher in baseball history to start three consecutive All Star Games, joining Lefty Gomez (1933-1935 for the AL) and Robin Roberts (1953-1955 for the NL).
Jacob deGrom, who wanted to start the All Star Game, is the lone representative of the New York Mets at the game. Reports indicate that deGrom should be one of the first N.L. pitchers to enter the game after Scherzer departs.
Weather could be a factor in this All Star Game since the forecast calls for a 70% chance of rain in Washington. There is a possibility that the game will either be shortened due to rain or postponed until tomorrow if the contest doesn't start before 11:00 pm eastern.