The New York Mets (40-56) failed in their latest attempt to secure a series victory, dropping yesterday's game against the New York Yankees (63-34) 7-6 to even the Subway Series at a game a piece. Since starting the season 12-2, the Mets have won only two series since, and none since a sweep of the Arizona Diamondbacks at Citi Field from May 18th-20th. The Mets will get another crack at securing a rare series win as they wrap up the latest edition of the Subway Series tonight. First pitch for the nationally televised game is scheduled for 8:08 pm at Yankee Stadium as part of ESPN's Sunday Night Baseball package.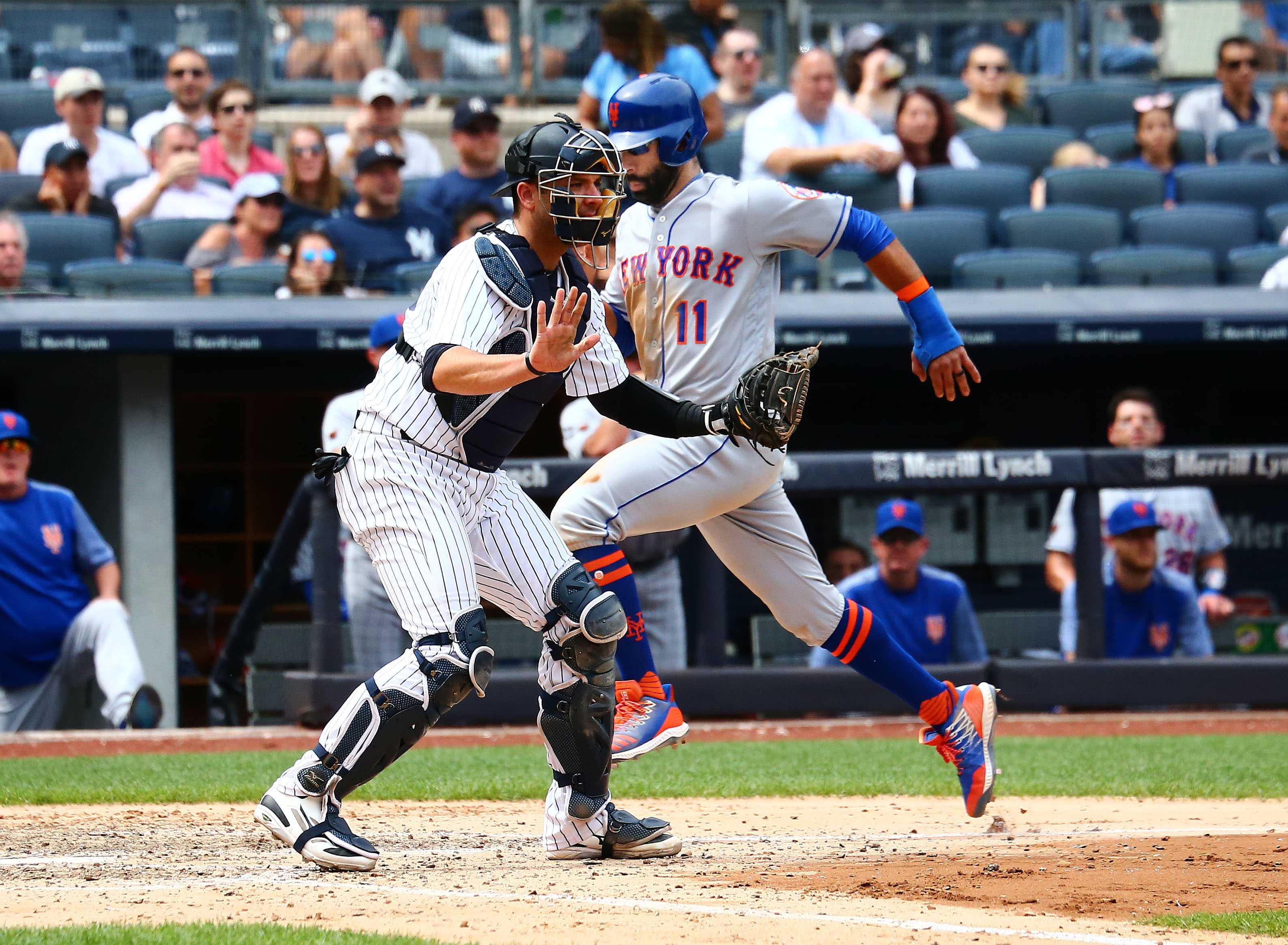 The Mets will send their ace, righty Jacob deGrom (5-4, 1.68 ERA) to the mound tonight. deGrom was strong again in his final start of the first half, holding the Philadelphia Phillies scoreless for eight innings on July 12th, but walked away with another no decision when the Mets couldn't give him a single run of support. The Mets went on to pick up a 3-0 victory in walkoff fashion. The Yankees will counter with right hander Masahiro Tanaka (7-2, 4.54 ERA). Tanaka also ended the first half on a strong note, allowing two runs in 6.1 innings against the Cleveland Indians last Sunday, but didn't receive a decision in a game the Yankees went on to lose 5-2.
Local Coverage:
Television: ESPN
Radio: WOR
New York Mets Lineup:
RF Brandon Nimmo
DH Asdrubal Cabrera
1B Wilmer Flores
LF Michael Conforto
3B Jose Bautista
C Devin Mesoraco
SS Amed Rosario
CF Matt den Dekker
2B Jose Reyes
Pre-Game Notes:
deGrom faced the Yankees at Citi Field back on June 8th, giving up three runs (two earned) in eight innings to suffer his first loss of the season.
Tanaka was the opposing starter in that game, giving up one run in five innings before leaving the game after injuring his hamstrings running the bases.
Yoenis Cespedes remains out of the lineup with a heel issue. Asdrubal Cabrera will serve as the DH and bat second.
This is the final game of the season between the Mets and Yankees. The Yankees lead the season series 3-2 entering play today, so the best the Mets can hope for is a split.
This is the Mets' third appearance of the season on Sunday Night Baseball. They have won the first two, including a win over the Yankees back on June 10th at Citi Field.