It may be hard to believe, but the New York Mets (69-78) have been playing solid baseball for a while now. The Mets recorded their fourth straight win last night, handing the Boston Red Sox (101-47) an 8-0 loss to improve to 37-30 since July 1st. That run of play has inspired some hope for the Mets' chances next season, and they will look to build on that run and secure a series victory over the best team in baseball this afternoon. First pitch for today's game with the Red Sox is scheduled for 4:05 pm at Fenway Park.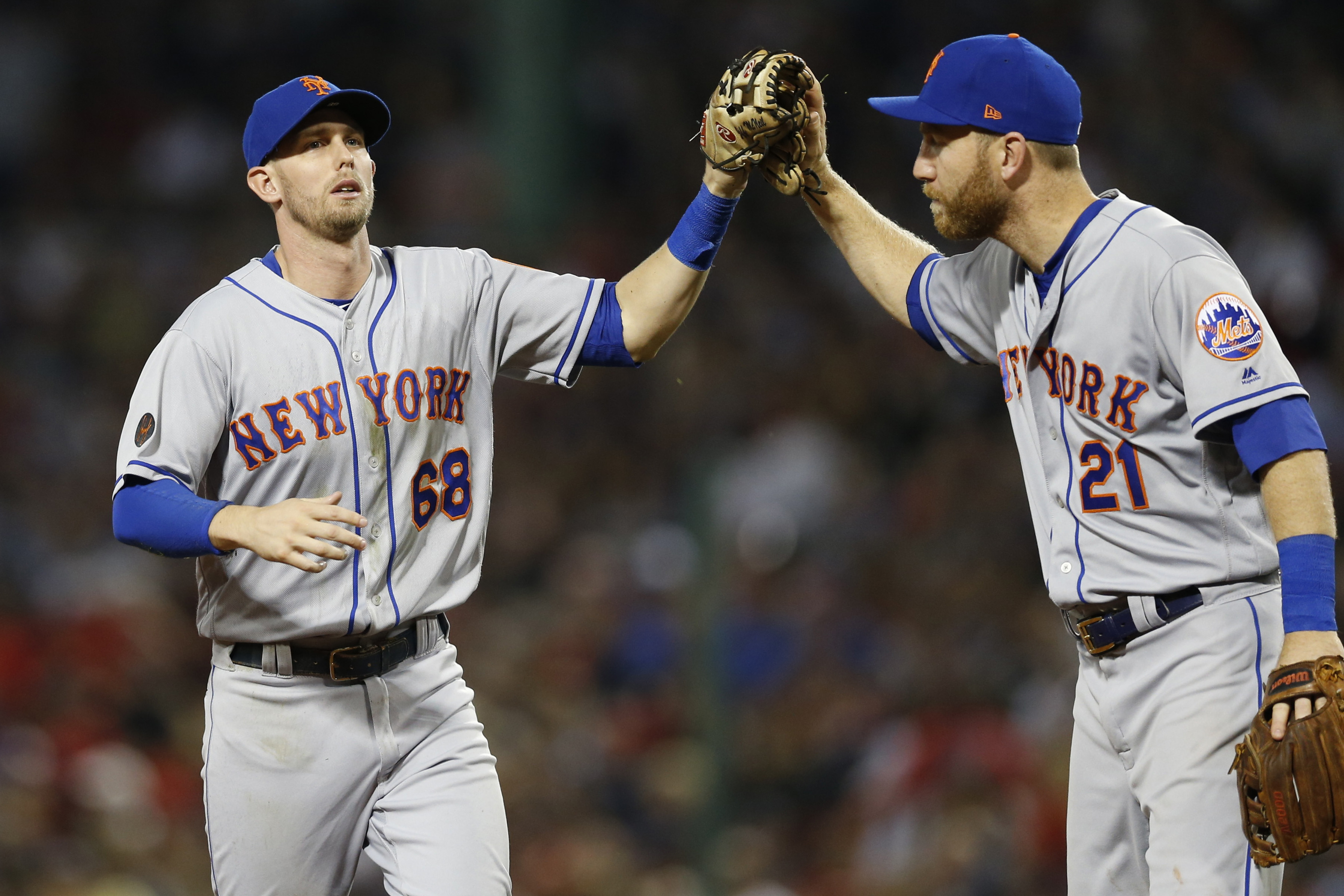 The Mets will send right hander Corey Oswalt (3-2, 6.62 ERA) to the mound today. Oswalt made a start last Sunday when the Mets chose to scratch Jacob deGrom in rainy weather, allowing two runs in three innings against the Philadelphia Phillies. The Mets went on to win that game 6-4. The Red Sox will counter with righty Rick Porcello (16-7, 4.27 ERA). Porcello struggled in his last outing, giving up four runs in 5.2 innings against the Houston Astros on Sunday, but did not factor in the decision. The Red Sox went on to win that game 6-5.
Local Coverage:
Television: WPIX
Radio: WOR
New York Mets Lineup:
SS Amed Rosario
2B Jeff McNeil
LF Michael Conforto
DH Jay Bruce
3B Todd Frazier
RF Brandon Nimmo
1B Dominic Smith
C Kevin Plawecki
CF Austin Jackson
Pre-Game Notes:
Oswalt has never faced the Red Sox before.
Porcello is 1-1 with an 8.44 ERA in two career starts against the Mets, but he has not faced them since 2013, when he was a member of the Detroit Tigers.
Jay Bruce will serve as the Mets' designated hitter today and bat cleanup.
Jose Reyes is 6 for 12 with a triple in his career against Porcello.