As many Wolves fans know at this point, the Minnesota Timberwolves signed forward Anthony Tolliver to a one-year contract. However, signing Tolliver to his deal came at a cost. The Timberwolves had to let Nemanja Bjelica walk, who ended up signing a one-year deal with the Philadelphia 76ers. Some fans have been complaining about paying Tolliver more money, rather than holding onto the younger Bjelica. Did the Wolves make the right move? Let's break it down.
Last Season Basic Stats
Nemanja Bjelica:
During the 2017-18 NBA campaign, Nemanja Bjelica averaged 6.8 points per game and 4.1 rebounds per game. Bjelica did so while playing 20.5 minutes a night and starting 21 of the 67 games he appeared in. In his 67 games, Bjelica managed to shoot 41.5% from three-point range, the second-highest percentage by any Wolf last year. The 41.5% from three came on 2.7 attempts per game, not a bad number for a bench player, but Bjelica should have been shooting more.
On the defensive side of the ball, Bjelica was up and down. Professor Big Shots posted a 110 defensive rating, which was the same as Jimmy Butler, but Bjelica was guarding bench players in comparison to Butler who was guarding the opposing team's star night in and night out. The Timberwolves were a better team on defense when Bjelly was on the court, so there is potential on the defensive side of the ball; however, he will never be a great on-ball defender.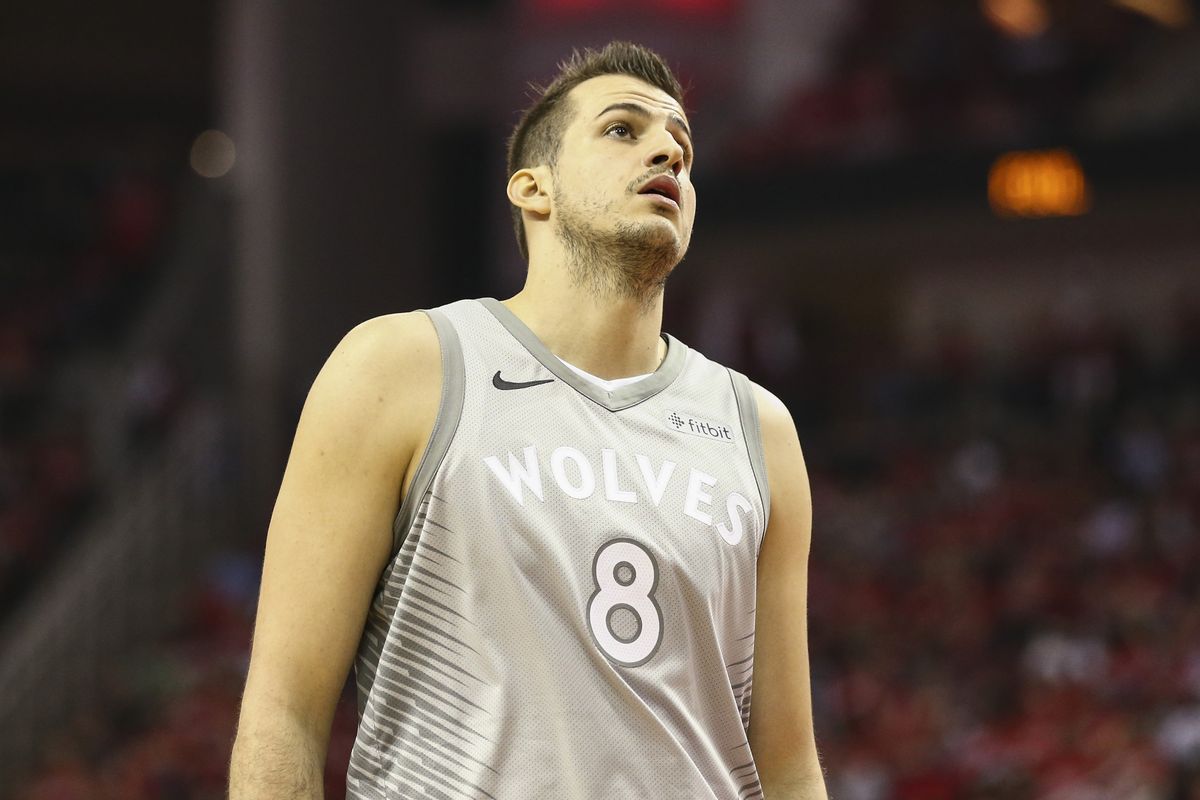 Anthony Tolliver:
The former Timberwolf from 2010-2012 had a terrific 2017-18 season with the Detroit Pistons. Tolliver averaged 8.9 points per game and 3.1 rebounds per game while playing 22.2 minutes a night. In addition, Tolliver missed only three games last season, a huge plus for any NBA player. In his 79 games played, Tolliver shot a ridiculous 43.6% from three on 4.6 attempts per game. His totals wound up to be 159 makes on 365 attempts from three-point range, a very solid showing.
The defensive side of the ball shows similar production for Tolliver. Posting a similar 110 defensive rating as Bjelica, the Detroit Pistons were a much better defensive team when Tolliver was on the floor. Tolliver's toughness and sheer hustle forced many turnovers leading to easy baskets for Detroit.
Furthermore for Tolliver, he finished the 2017-18 season on fire. Over the course of the final ten games of the season, Tolliver posted 17.2 points per game and 4.4 rebounds per game. Starting in eight of the final ten games, Tolliver proved his worth shooting a scorching 55.1% from long range connecting on 38 of 69 threes.
Last Season Advanced Stats
Nemanja Bjelica:
In his third season in the NBA, Bjelica had a usage rate of 14.3%. With that usage rate, 49.3% of Bjelica's attempted shots were from three. That may seem like a good amount, but it was not as high as it should have been. Bjelica often hesitated before shooting threes last season. He would put the ball on the deck, when he should really just fire from three. Bjelica was at his best last season when he was not thinking about his shot, and he just let it fly.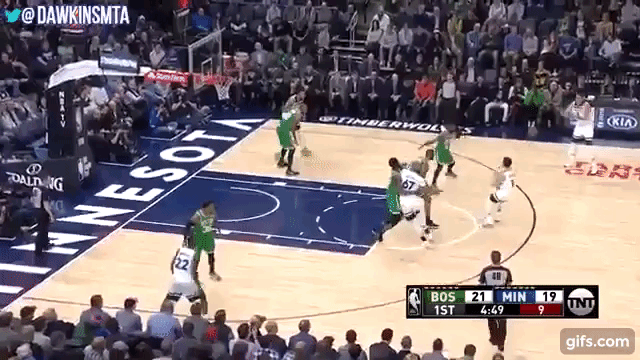 The GIF above shows Bjelica at his best. This shot shows Bjelly with no hesitation, and firing freely, something he did not do enough of.
Anthony Tolliver:
In arguably his best season in the NBA, Tolliver recorded a 14.8% usage rate, similar to Bjelica. However, the big thing that sticks out with Tolliver is how many of his shots are threes. 77.3% of Tolliver's field goal attempts last season came from three. This will provide the Wolves with a big spark. Tolliver spaces the floor and he fires on his threes at will. Just watch him stroke this three below with no hesitation whatsoever.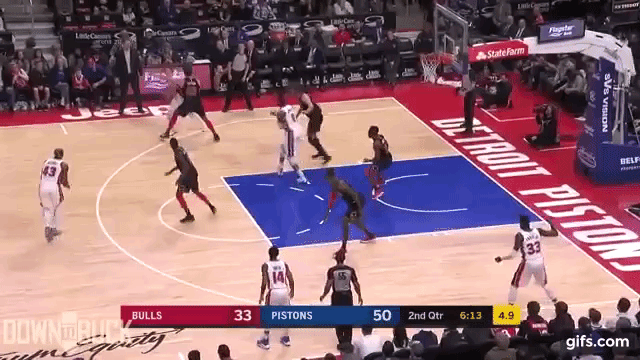 This is what the Timberwolves need. Someone who will freely shoot the ball and not worry about his minutes. AT is not going to go to the media and complain about minutes. He will work hard, give effort every night, and hopefully be rewarded with the minutes he deserves.
The Verdict
Anthony Tolliver is the right man for the Wolves this upcoming season. Yes, he is older. Yes, he is more expensive. But, Tolliver is consistent. Wolves fans will be able to know what they will get each game from AT, where Bjelica ranged mightily in his consistency. For example, Bjelica had 33 games last season where he scored five points or less. That accounts for 49.3% of the games he played in. On the other hand, Tolliver had just 21 games where he scored five or less points. And, because he played in 79 games last season, those 21 games account for just 26.6% of his outings with five or less points. The verdict is simple, the Wolves need consistency and toughness. Those two words may describe Anthony Tolliver best.
Next Timberwolves Article: Making Sense of the Timberwolves Madness