Paige's pro wrestling rise to prominence in WWE will be documented in the new biopic Fighting With My Family. The film gives fans an inside look into Paige's upbringing in a popular British wrestling family and subsequent entry into the business and WWE.
The Rock is serving as Executive Producer on the film and the project comes from his production company, Seven Bucks Productions. The Rock recently took to Twitter to announce that the movie will world premiere at the Sundance Film Festival.
#SundanceFilmFestival bound, kids!
Our @SevenBucksProd independent film, "Fighting With My Family" will have it's world premiere at Sundance. An honor for us and testament to so many people working so hard to deliver quality.
See ya there, Sundance 🦄 pic.twitter.com/7Y3IaqFU28

— Dwayne Johnson (@TheRock) January 11, 2019
This is huge news for The Rock, as well as WWE, who has partnered with him on the project. The film is being advertised for the festival as a "surprise screening." Past films also billed as surprise screenings include Eddie the Eagle and Get Out.
[lawrence-related id=869381]
The entire project was spearheaded by The Rock, who apparently got the idea from The Wrestlers: Fighting With My Family, a British documentary that detailed Paige's background and eventual ascension in the world of pro wrestling. According to Deadline, the documentary connected with The Rock because of his own family background in the business.
WWE fans know that Rocky comes from the famous Anoa'i family, a bloodline which also includes Rikishi, The Usos and Roman Reigns. The Rock was evidently so moved by the connection he felt that he decided to move forward with bringing Paige's story to the silver screen.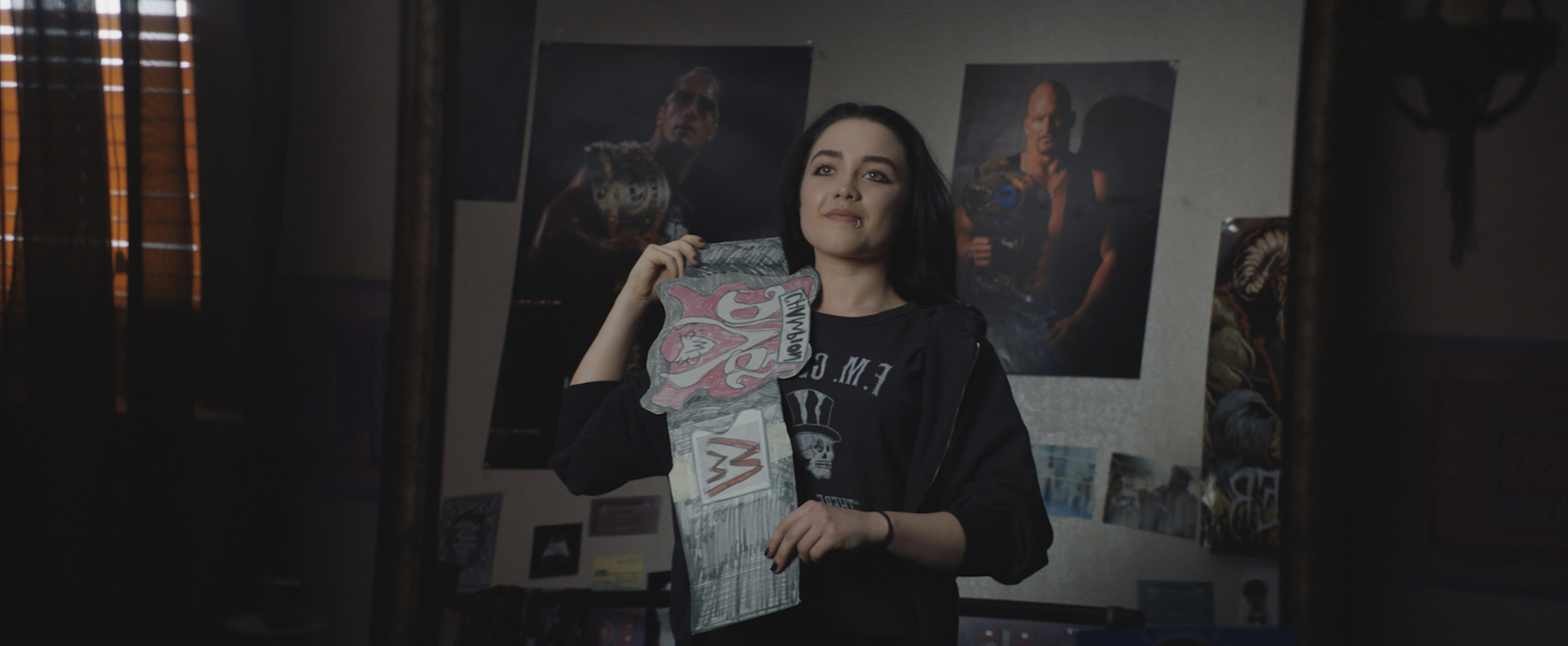 Paige's most recent role in WWE was that of SmackDown Live's General Manager. The role was dissolved however when The McMahon Family decided to take control of both SmackDown and Monday Night Raw. Since then, Paige has yet to be used in a different capacity.
The film stars Florence Pugh as Paige, Jack Lowden as her brother Zak and longtime Simon Pegg collaborator Nick Frost. Fighting With My Family's Sundance premiere will take place on Monday, January 28. The film opens in the United States on Valentine's Day, February 14.