The St. Louis Blues, like many other teams around the world of hockey, invite their season ticket holders to come down and paint the ice after the season wraps up. Most fans will paint their name, salute their favorite player or leave some kind of message as a way of closing the door on the previous year.
One Blues fan used their opportunity to mock the controversial offside call (technically, onside call) that assisted in sinking the Blues' late-season playoff push.
Easily the best thing painted on the ice yesterday haha #stlblues @andystrickland @lkorac10 @jprutherford @Chasenpucks39 @chriskerber @RandyKarraker pic.twitter.com/8PmQazmYHq

— Mikey Vaccaro (@MikeyVaccaro) April 19, 2018
Awesome.
The Blues missed the playoffs due to an abundance of issues across the roster, but it's easy – and kind of fun – to highlight this botched call by the NHL. Even if the call didn't directly sink the Blues in 2017-18 (their lack of offense did a great job of doing that all on its own), it was such a typical bad NHL call that it's worth continued ridicule.
By comparison to the painting above, here's what the play actually looked like: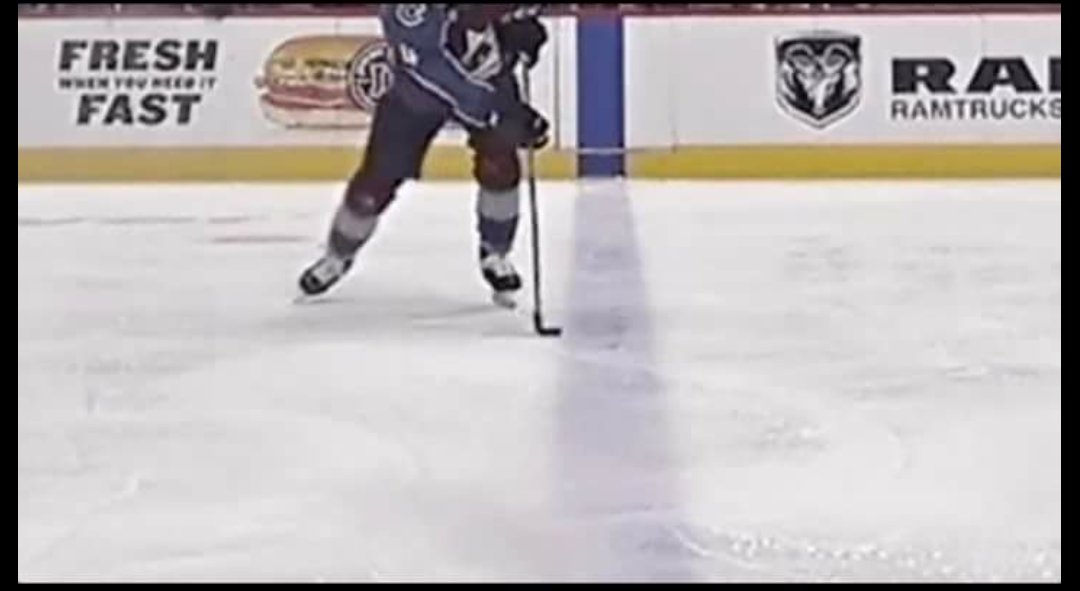 We're not sure who this Blues fan was, but we're a fan of their work.