Red Sox ace Chris Sale was the team's best pitcher this season, and he's made another strong case to win the Cy Young Award.
But behind every great man is a great woman, and Sale's wife, Brianne Aron, definitely fits that description. So if you haven't yet seen photos of her, you'll want to check out this post.
Sale married his longtime girlfriend back in 2011. They have two sons, Rylan and Brayson.
As for Brianne, she's an absolute stunner. Check out some photos of her and her World Series champion husband. There aren't all that many, as neither Brianne nor Chris is on Instagram or Twitter. But we do have these, for your viewing pleasure.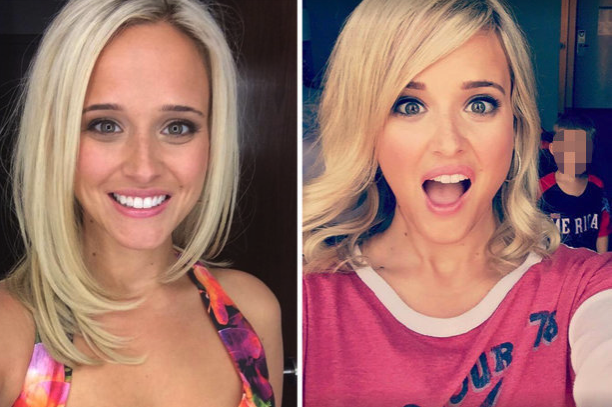 10 Facts about Brianne Aron Sale #MLB Red Sox Chris Sale's Wife https://t.co/8WqgDJqYa7 #wags pic.twitter.com/PYFoFVKqKu

— FabWags (@mvalle888) August 9, 2018
Chris Sale pitches off for Red Sox in World Series – but who's his wife? #RedSox #BostonRedSox #LosAngelesDodgers #Dodgers #DodgersvsRedSox #LosAngelesvsBoston #MLB #Baseball #WorldSeries #WorldSeries2018 #worldseries2018livestream https://t.co/eW82nlpcWM pic.twitter.com/x2lgHa6Vqz

— Daily Star (@dailystar) October 24, 2018
https://twitter.com/news_liveworld/status/806203617522819072
Chris Sale's wife…. pic.twitter.com/0z6fvXRVAJ

— William (@WMeyers18) February 1, 2015
Brianne Aron Sale, Chris' Wife: 5 Fast Facts You Need to Know – https://t.co/Kki9RbCQ9u

Getty/Facebook

Brianne Aron Sale is the wife of Boston Red Sox pitcher Chris Sale, who is playing the Yankee… pic.twitter.com/eTgmH0dUno

— Best Choice Shopping Store (@CryptoTech24) October 5, 2018
Sale stays winning — on and off the field.