ALL IN was a major success for the business of professional wrestling. That's because an entity outside of WWE and every other major promotion managed to sell out an arena and generate a buzz the likes of which has arguably never been seen in history.
The men behind the event surely consider it a success as well and now fans are discussing the possible future ALL IN. Cody Rhodes, the new NWA World champion, is one of those men and he was recently asked to give his thoughts on what it's in store for ALL IN.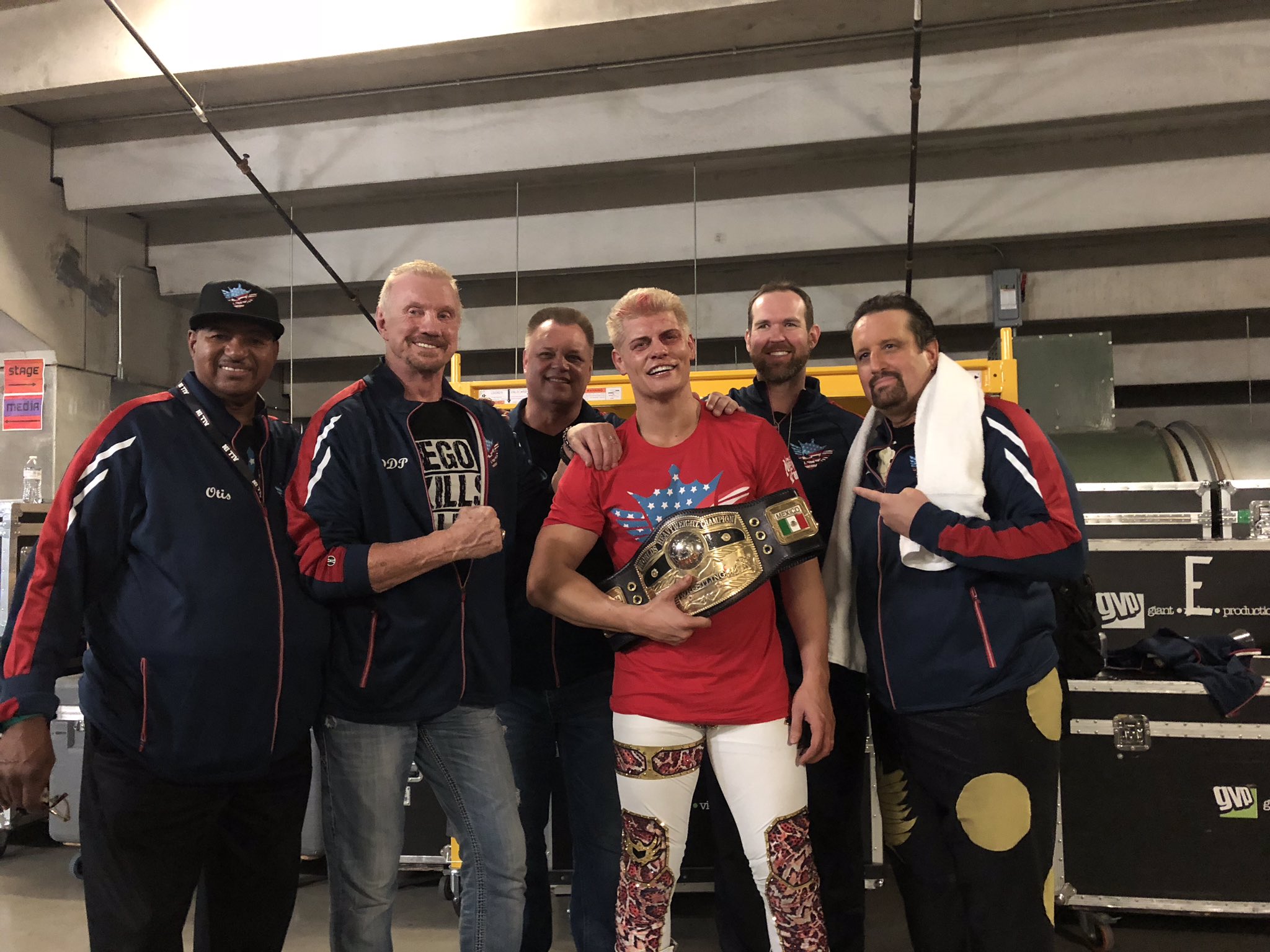 "I don't want to jump to say I'm ready to do it again, but there's a thirst for what we were offering so that's the focus now, I think. What do we do next?"
Any news of a possible yearly event is surely good news for pro wrestling fans, who indeed were seeking something different than the usual WWE product. Rhodes and crew delivered exactly that at ALL IN.
[lawrence-related id=840838]
The September 1 event saw Jay Lethal pay tribute to the late Macho Man Randy Savage and also successfully defend the Ring of Honor World Championship. Chris Jericho made a shocking appearance and attacked current IWGP champion Kenny Omega. Arrow star Stephen Amell faced Christopher Daniels in a match that earned Amell some serious respect from the pro wrestling community.
But the highlight of the night for many was indeed the NWA World title match between Cody and Nick Aldis. It was an old school kind of bout with a big fight feel and it was surely everything that the audience was hoping for.
Now the question is what will Cody, The Bucks and Omega, choose to do next? All four men will see their ROH contracts expire before the end of 2018 and that has fueled speculation that they could make the jump to Vince McMahon's company.
If that happens, then the future of ALL IN could be in serious doubt. Rhodes has said that the core group intends on sticking together, which means whatever happens in the future could be very interesting indeed.