EAST MEADOW, N.Y. — Is Michael Dal Colle finally turning a corner in his professional career.
The former first-round draft pick in 2014 has been off to a strong start to the year in AHL Bridgeport and earned a call-up earlier this week after the Islanders suffered a pair of injuries. Now, it appears the 22-year-old could make his first appearance of the season on Sunday against the Dallas Stars.
Islanders head coach Barry Trotz indicated after practice on Saturday that there was a "very good chance" that Dal Colle will be in the lineup against the Stars.
"He was the right player to come up," Trotz said after the team finished practice on Long Island. "He was the best player. He's the most consistent player down in Bridgeport. I'm really happy for him because I know that there are high expectations for Michael, obviously where he was drafted, but just during training camp I thought he could have a little bit more.
"He went down and he earned the right to get the first opportunity to come up here and play."
Dal Colle has had 14 points (seven goals, seven assists) through the first 14 games for the Bridgeport Sound Tigers to start the year. As a matter of fact, Dal Colle has as many goals in 14 games this year as he did during his 64 appearances for the Sound Tigers last year.
It is a noticeable improvement for a player that had performed below expectations since he was drafted.
"It's been a good start to the year for sure," Dal Colle said on Saturday. "I have a good chemistry there with my linemates, Connor (Jones) and Josh (Ho-Sang). We're off to a really good start team-wise as well. We're really playing well, so honored to get the call and very happy to be here."
The trick now for Dal Colle will be translating his success in the AHL to enough success in the NHL to stay with the Islanders. Dal Colle was called up last season by the Islanders in January and made his NHL debut against the New York Rangers.
Dal Colle played in four NHL games before he was sent back down to Bridgeport. He did not record a point in the brief stint with the Islanders.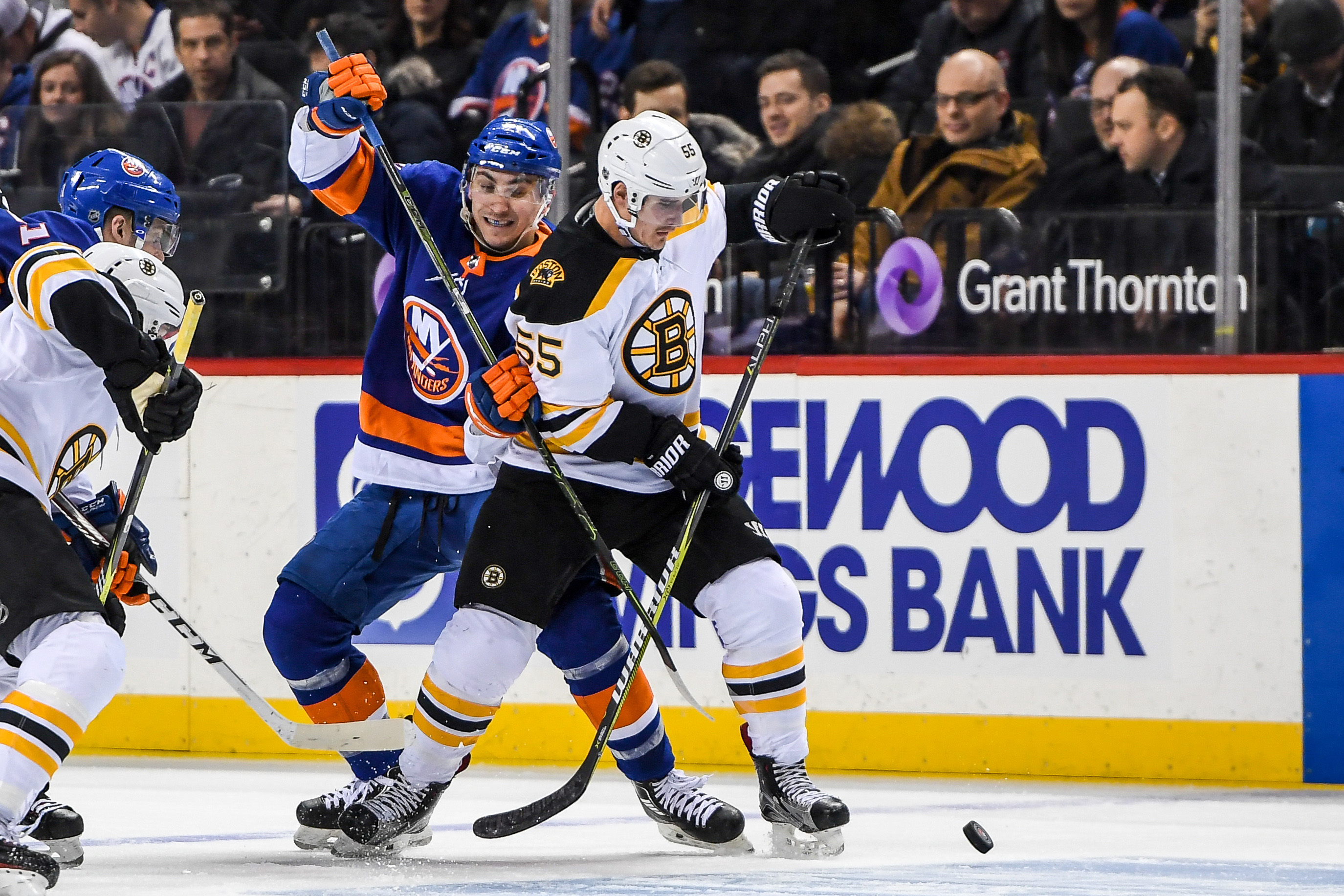 "Just play my game," Dal Colle said about being successful this time around. "Guys are a lot faster up here and there's going to be less time with the puck. I have to make quick decisions and it's going to be a bit of an adjustment, but hopefully I can make that adjustment period pretty short and play a role."
Dal Colle said that he has had some conversations with Trotz since he was called up, but that they focused on aspects of the system.
New Islanders coach Barry Trotz admitted that he wasn't too familiar with Dal Colle's game, but understood the size and skill he could bring to the table. The goal, should Dal Colle be in the lineup on Sunday, would be to just let him play his game.
"I'm going to let him play a little bit and then try to help him find his game if he needs it," Trotz said. "Maybe he has his game and he's great tomorrow, and I don't have to tell him anything. Just keep going kid, but I want to see how he plays and we'll go from there."