The biggest news to hit the pro wrestling airwaves in the past 24 hours is Dean Ambrose's decision not to re-sign with WWE when his contract expires in April.
According to an official statement from WWE.com, Ambrose will in fact be finishing up with the company in April, and has decided against renewing his contract.
Most reports indicate Ambrose's decision to leave WWE has everything to do with creative frustration, and The Lunatic Fringe reaching a "breaking point" recently with how he is being booked in the company.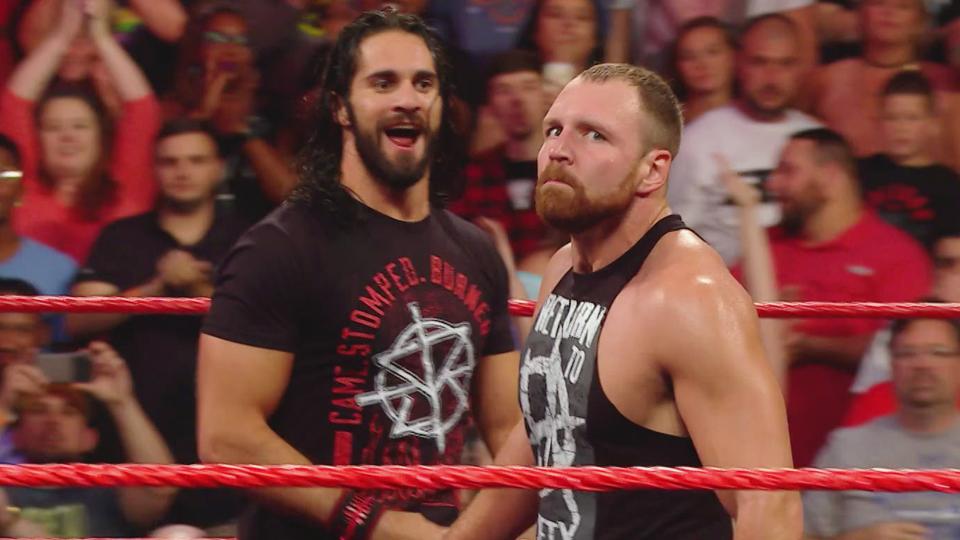 According to PWInsider, Ambrose must be extraordinarily frustrated, as he reportedly turned down a new contract offer from WWE worth an estimated seven figures per year over the course of five years.
The report adds WWE is shelling out top dollar to retain talents as their new television deal money is kicking in, and the company does not want to lose top talents to competitors such as Ring of Honor, New Japan, Impact Wrestling, or the newly announced All Elite Wrestling promotion.
[lawrence-related id=875987]
According to WrestleVotes, WWE had been planning some sort of big storyline for Dean Ambrose during the Royal Rumble match this past Sunday, but with Ambrose reportedly informing WWE on the day of the PPV that he did not wish to re-sign, it appears as if WWE decided to scrap those plans and minimize Ambrose's involvement in the Rumble match.
"Not sure why I'm going down this road, plenty of "angry" people won't believe it, but the "big" story was eventually going to involve Ambrose," reads the WrestleVotes Tweet. "So this news altered plans. There's someone with a blue check verified status on here that can confirm I shared this w/ them prior to [the PPV]."
In other Dean Ambrose news, the former WWE Champion's real-life wife and Raw announcer Renee Young commented on Ambrose's big decision by posting on Instagram, "This guy. The world is yours, my love. ❤️ no guts no glory."
https://www.instagram.com/p/BtPGJBcBmG0/?utm_source=ig_web_copy_link
Of course Dean Ambrose's exit from WWE will certainly fuel speculation that Renee Young might be on her way out of the company as well, but it should be noted that we have heard nothing regarding Young wanting to leave, and as of now her status in the company remains solid.