1. Pistachio Theory
If you listen to the Hines Ward show or In the Locker Room with Tunch and Wolf or pretty much any show involving Tunch and/or Wolf, you'll know the pistachio theory. It basically says: when you eat a bad pistachio nut, the only thing that can get the bad flavor out of your mouth is another pistachio nut. Similarly, the only way to really get over a bad game is to play another game. This is the Steelers chance to get that bad taste out of their mouth, and against a relatively weak Seattle team, this game could turn into a feeding frenzy.
2. Pass Rush
On paper, this matchup sets up great for the Steelers. They didn't get much in terms of a pass rush against Baltimore. Meanwhile, Seattle is fielding only one guy (Robert Gallery) on their O-line who they haven't drafted in the last few years. Woodley and Harrison should be licking their chops at the opportunity to pin their ears back and get after Tavaris Jackson. The other thing working in our favor is that Jackson can be indecisive in the pocket and likes to hang on to the ball. If you think Roethlisberger holds on to the ball for too long, just wait until you see Jackson.
3. Marcus Gilbert
The Steelers picked Gilbert in the second round of the draft this year. When Willie Colon went down with a season-ending injury, Gilbert was next in line on the depth chart. Now, in his second NFL game, he finds himself in the starting lineup. After a poor start to camp the kid has turned it around and looked impressive in the later part of the preseason. Personally, I think it's a great move to let him play and get him reps in game play. At 6'6″ 330, he has the frame to be a left tackle and might be the future answer at the position (because Jonathan Scott surely isn't it). Of the two entrenched left tackles the Steelers fielded over the last decade (Marvel Smith and Max Starks), both of them started their careers at right tackle. This could be the beginning of the Marcus Gilbert era on the line.
4. Pass defense
While the pass rush in a good situation, the secondary could be in prime position to make some big plays. Bryant McFadden is questionable with an injury, and if he doesn't play we'll probably see William Gay start. This means that Keenan Lewis will probably be the nickel back with either Curtis Brown or Cortez Allen (we'll bet on Brown) as the dime back. Hopefully B-Mac can play, but if not, we'd like to see Curtis Brown get some reps at nickel back.
5. Run. The. Ball.
Seattle had the 21st ranked run defense last year and lost two of their leading tacklers (Lofa Tatupu and Lawyer Milloy) in free agency. The Steelers were able to create some holes against the Ravens last week, but abandoned the running game after getting behind by multiple scores. Hopefully we see some good old smash-mouth football with Mendenhall and Redman both getting a strong workload. A strong performance on the ground will take some of the pressure off Ben as well. We know he's a great QB, but we'd rather see him throwing the ball 25 times than 45.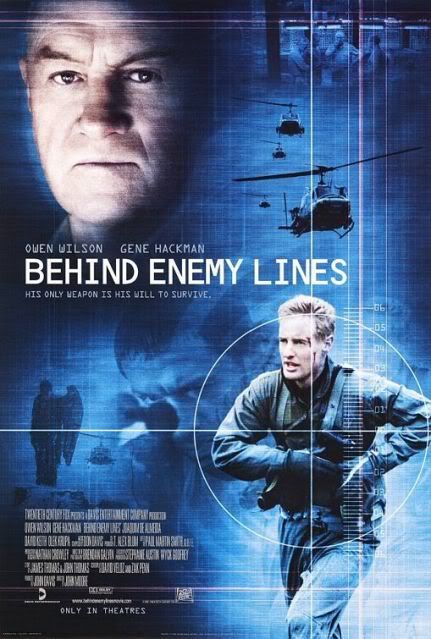 This week's Behind Enemy Lines guest is our buddy from the great northwest Chris from Thirty Acre Fortress. Even if you're not a Seahawks fan, he's worth following on Twitter @30AcreFortress for some good football talk in general.
1. Both teams got off to a slow start in defending their division titles from last season. Besides winning the game, what do you want to see from the Seahawks for this game to be considered a "success"?
The Seahawks are, er, not great. I'll give you a second to take in that paradigm-shifting piece of news. Okay, moving on. So yeah, we kinda stink, mostly because of our young offensive line and cadre of backup quarterbacks. Despite the offensive troubles, we didn't lose because of our offense last week. We didn't lose because of our defense, either. The Seahawks were the third best special teams unit in the NFL last year based on Football Outsiders' DVOA rankings. We're deservedly 32nd after week one after giving up consecutive kick returns to Ted "I was a First Round Pick?" Ginn. To be considered a success, the Seahawks need to button up that special teams unit. Injuries to our two best coverage players (I'd name them, but no one cares) will be tough to overcome, but oh well. Another thing that would hearten the 12th Man would be more solid play from our safeties. Last week both 1st round pick Earl Thomas (who Carroll has likened to Polamalu based on speed, meanness, and nose for the ball) and 5th rounder Kam Chancellor (who is enormous and scary) played out of their minds. They did so against the 49ers, though, the NFL's answer to Eastern South Idaho State Technical College for the Deaf. If those two can continue playing well, we'll be pretty satisfied. 
2. The Seahawks have invested heavily in their offensive line over the last few years with a lot of young talent. We're looking forward to watching the Steelers pass rushers go to town on these guys after a week against Baltimore when they really got no pressure. Are there any matchups you're looking forward to watching?
 It's going to be ugly. The front office has been raked through the coals for taking James Carpenter at #25, and that's understandable because the draftniks didn't have him up that high (well, other than Rob Rang). Had the Seahawks not taken Carpenter, both the Steelers and the Packers were interested in him, which is why the Seahawks grabbed him there. Carpenter has looked awful so far, but to his credit, he has been active. Danny Watkins (PHI) and Derek Sherrod (Green Bay) weren't. As for matchups from our side, Seahawks fans are really hyped about CFL import Brandon Browner. He's the tallest cornerback in the NFL at 6'4″ and unexpectedly won the starting job this season after 2010 4th round pick Walter Thurmond spent most of training camp on the sidelines with an ankle sprain. Browner is big, physical, and surprisingly fast. I look forward to seeing him go up against a physical a-hole (that's a compliment) like Hines Ward, and up against a sick speedster like Mike Wallace. One more, for good measure, will be our rush defense going against Rashard Mendenhall (who I totally have a fantasy football crush on). In Red Bryant 's(5-tech defensive end) seven starts in the last two years (tore his MCL in week six last year), the Seahawks have held feature backs to 2.8 yards per carry. We were second in rush defense (behind the Steelers, if memory serves) for the first six weeks of last season with Bryant healthy. It will be interesting to we can keep Mendenhall + Co in check as well as the Ravens did last week. 
3. The Seahawks plundered the Vikings roster this offseason, picking up Tavaris Jackson and Sidney Rice to add to their offense. Who are you looking for to step up and have a big game for Seattle?
Well, not Tarvaris Jackson or Sidney Rice. Rice is injured (shoulder) and they have no intention of rushing him back, especially to face the Steelers. Tarvaris has been unpleasant to watch. If they can't fix his gun shy nature, I expect Charlie Whitehurst could take over the reins after the bye week. As a quarterback, it's generally important to throw the ball on passing plays. (That said, with only three fumbles, he looks like a high-octane passing machine compared to Big Ben last week!) As I mentioned earlier, I think Earl Thomas can have a big game this week. He is only 22 years old, but has stepped up to become the leader on this defense. He's among the fastest safeties in the game, has good ball skills, and is a surprisingly punishing presence — last week, he made us swoon when he basically picked up TE Vernon Davis (who has five inches and 50 pounds on him) and slammed him into the ground behind the line of scrimmage. Offensively, I'd love to see free agent acquisition Zach Miller get into the fold more. He had a good game blocking last week, but we need Jackson to have some sort of outlet past the line of scrimmage, and Miller should be able to provide that for him. 
4. When we heard that Bill Leavy was chosen to be the official for this game, we figured it was mostly a publicity stunt by the NFL to generate a storyline for this game. Obviously, people in the great northwest are still a little bitter about some of the calls Leavy's crew made in Super Bowl XL. Do you expect Leavy to try to overcompensate for the calls made in Super Bowl XL in this game?
 I honestly don't understand why the NFL would do this. Super Bowl XL — regardless of opinion — is clearly a black mark on the NFL for the controversy and the subsequent Leavy apology for "kicking calls." Why would they stir up that pot? No press is bad press, I suppose. At any rate, ultimately this will be a non-factor. Leavy is going to call the most by-the-rules game of his career, and will do everything in his power to get the hell out of there as quickly as possible. I will say that Seahawks fans care infinitely more about this than the Seahawks themselves do — only two members of the squad were on that 2005/06 team. For what its worth, the 15-yard "chop block" penalty on Matt Hasselbeck (for tackling a ball carrier) is the worst penalty ever called in the history of the universe. All the other ones have arguments for and against, but you can't have an illegal block on the ball carrier. Other than that call, I'm over it. Really, I am. Hold me? 
5. Any other final thoughts?
 Nothing printworthy. But if you wanted to just pimp the twitter (@30AcreFortress), that would be great.
First home game of the season.
Don't forget, it's on FOX because Seattle is the visiting team.
Bring the noise.
[youtube https://www.youtube.com/watch?v=irWFrU7LjWw]
GO STEELERS!!