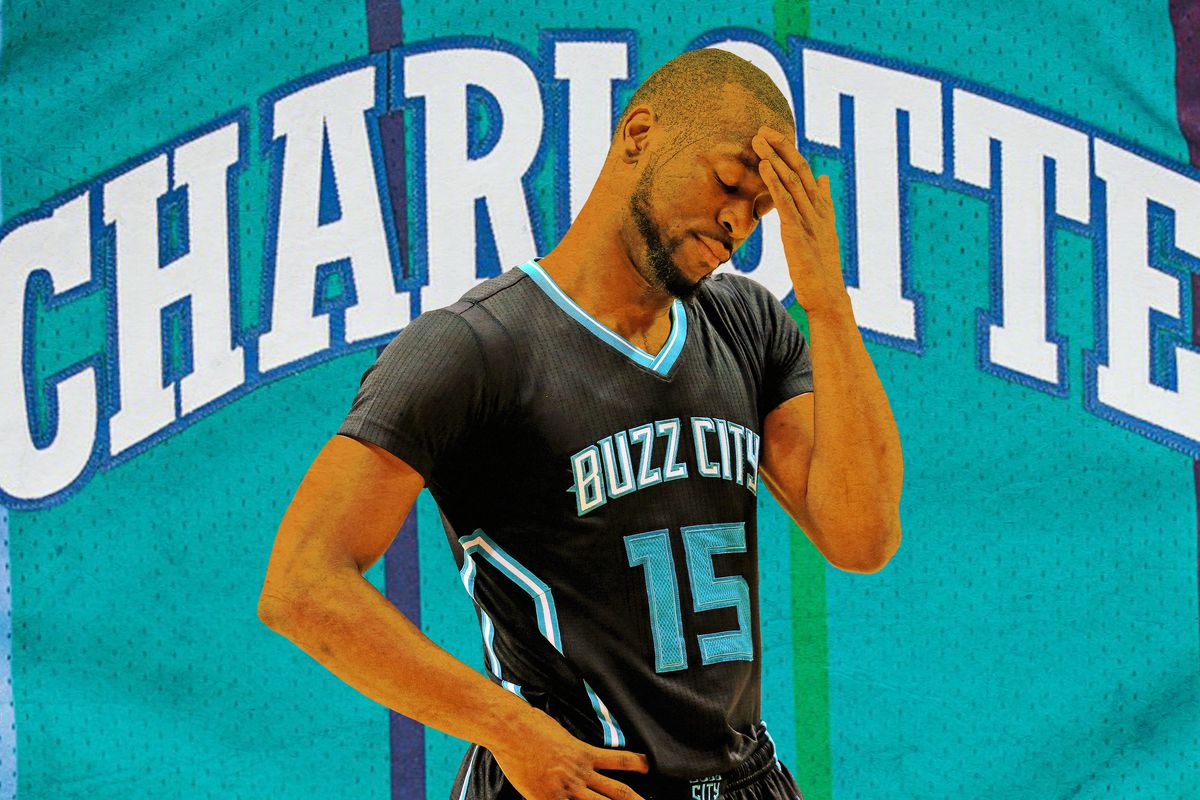 OK…Show of hands…who all has missed me writing articles about our beloved Charlotte Hornets…
Anyone?
Mom, put your hand down, you don't count.
Yeah, so last season had me in utter shock.  Between Batum getting injured after sticking with the team all summer instead of playing with France, to the rookies coming in and straight balling due to early season injuries, I was initially impressed.  Then, I saw the result of great play by the rookies resulting in barely seeing the rookies on the floor at all, and Dwight Howard having an amazing, franchise record-breaking season, but none of it adding up to a playoff appearance.   I just sat at the end of the season scratching my head and wondering if I would ever have the passion to write anything about my favorite team again.  Today rolls around, and Dwight Howard gets traded to the Nets for a couple 2nd round picks and Timofey Mozgov.  Initially, I was sad because I never got to meet Dwight in person, but then I had to channel the business side of things.  Too many people look at the total amount on the contract and they get frustrated that we went in the wrong direction.  Reality is that you have to look at things year by year.  We got away from the tax level and that was the sole purpose of the trade.  Perhaps it will allow for the extension of Kemba Walker's contract.  Perhaps more trades are coming?  Bottom line that fans had to face is the following:
Coach JB wants to be a fast paced team, and to do that, Howard did not fit
The team, as it was assembled, could not make the playoffs last season
A team not making the playoffs cannot be paying luxury tax unless they are in the hunt for a championship
We had no chance to do anything in free agency this offseason
I'm not a numbers guy, so I'm not going to spout out how much money we have to spend now that the Howard trade has been done.  Al I can say is that we have some breathing room now, and a healthy Cody Zeller with a fast paced offense can be a scary thing.  Rebirth of GodZeller, but I digress.  I am also excited to see what Hernangomez brings to the team this season.  He's been working really hard all summer, so it should get interesting.
So my article title…
The blank is there because I really have no idea what direction we will draft in.  You can look at the roster and you have to make some tough decisions.  I can't see Michael Carter-Williams being here, so that means we need a backup PG…again.  I look at MKG and I have to ask the same question I have asked myself every year; if the guy has a bad jumper, could he score as a slasher and receiving passes as he cuts to the basket?  The clock is ticking for him.  His inability to score 15+ points every night concerns me, no matter how good his offense is.  Also, Dwayne Bacon is 6'7" and 220 lbs.  MKG is 6'7" and 232 lbs.  Who is to say that Bacon isn't the better fit at SF with an up-tempo offense?  As a rookie 2nd round pick on a cheap contract, Bacon has a beautiful shot, plays really good defense, and is quite the jumper.  If a trade is there to move MKG somewhere, I'd almost do it and start Bacon at SF.  With that trade I bring Treveon Graham back as well to back up the SF spot.  I do not see any harm in these moves, and they are inexpensive moves.  I just don't know what teams want a $13mil per year defense guy.  I hope I'm wrong and MKG can score like there's no tomorrow, but as of the end of this past season, his time is running out.
So, I need to decide on a player, right?  Well, let's list who is here:
Kemba, Monk, MKG, Marv, Lamb, Bacon, Frank, Willy, Cody, Batum, & Stone…
Graham and MCW don't have a contract extending them into next season.
So, let me break it out more:
Kemba, Monk, & Stone at PG/SG
Batum, Bacon, & Lamb at SG/SF
MKG & Marv at SF/PF
Cody, Willy, Kaminsky at PF/C
What is my idea as starters?
Kemba, Batum, Bacon, Marv, Cody
Second unit:
Monk, Lamb, MKG, Frank, Willy
So, again with the question; who do we draft?
Here are some reality checks that I've been doing as of late with this team that I love.  Monk is not a PG.  He needs to be a SG.  I don't think that Stone is the answer as a backup at PG, and I think we need to sign an experienced PG to back him up instead of drafting a player.  If we are looking to trade Kemba, we better be drafting the PG of the future.  If Kemba was gone, then I'm praying for Collin Sexton to fall to us.  If he doesn't, then I'd shop for a free agent or a PG in a trade.
My biggest concern has to stick with the small forward position.  Batum is a SG trapped in a SF's body.  Bacon and Lamb may be a little underweight to play SF.  Marvin is starting to get a lot of miles on him, and that leaves MKG, and, to be honest, I'm tired of not having a scorer at the small forward position.
I guess what I'm saying is that I hope we draft a small forward.  Do I have a specific one I want us to draft?  Well, I think Michael Porter Jr. would be awesome, if he falls that far.  His pros outweigh his cons.  Miles Bridges is my second choice as a SF pick.  We could take Kevin Knox…but to be honest, I'd like to try something other than a Kentucky product.
I really just don't know what to expect with Mitch and JB.  As always, I will trust their judgement over mine, and at the end of the day, I'll give whoever is added to the squad my 100% support.
Hornets fan for life!
#KeepSwarming