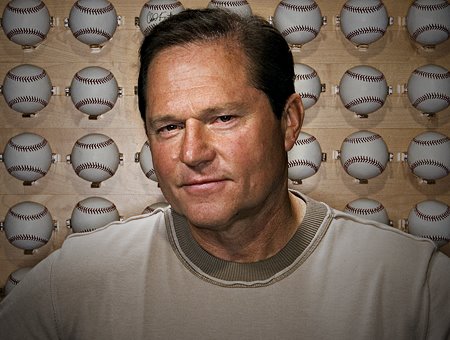 The main objectives of sports are to harmonize body and mind powers and develop special human capability of discipline. Unfortunately we witness foul play quite often in every game .similarly serious wounds, head and body injuries have become rather frequent now a day.
Sports harmonize our mind powers:
As a sportsman one should have keen sense of enjoying the mutual play .Players must have a sense of brotherhood, love, and cooperation for each other. Code of conduct and the code of ethics should be adjusted so as to reveal a healthy and safe atmosphere for games in the world. But unfortunately the passion of joy is damaged by the obsession with power in games. Man has failed to develop his natural gifted aesthetic human faculties. He preferably involves in his instinct capabilities which lead to unbalance in human life and originate human sufferings. Human beings have instinct for power. There are sociological factors of violence too. Ultimately sports have become less tolerant. Foul play has become usual part of games including everything in playgrounds.
Foul play and body injuries:
The elements of competition, task of winning games at every cost. Sentimental play lead to repeated foul play, physical, cerebral and psychological injuries. Now these issues have reached to the discriminating level of players' victimization. Racial, ethical, linguistic and regional differences are the factors behind frequent foul play. Foul plays works very well, player can easily dodge causing serious harm and injury to opposing player. We witness extreme violent behavior in many games which include hitting the opponent on the back of head, under the belly and to the back, kicking and hitting. Football hockey martial arts wrestling water polo ice hockey engage excessive illegal contacts which take account of international attempts to injure a player. There is always a threat of corporeal harm by players and fans to the victim. As violence may be genesis by sentiments of nationalism so it has become part of almost every game like hockey basket ball ,ice hockey ,wrestling,boxing and football.
A sportsman's associations:
Sportsman is representative of his community, his country. Sometimes he becomes mark of especial culture and ideologies.  .He is representative of aspiration of people of his country .His life is more social than individualistic.But there are general cases of players victimization ,a hampered social or family life in case of physical or mental injuries. Somatic and cognitive injuries cause sadness, isolation, lack of motivation in future life anger and frustration and threats to marital life.
Need of lawyer in game:
The perennial rise in foul play and physical injuries in games tend to kindle the need of code of conduct in games which ultimately crop up the need of lawyer in every game at local, provincial, national and international level.A lawyer should conduct investigations to explore all factors concerning unclean unfair play .He should implement all authentic legal tools to defend the sports man, to guarantee the compensation payment. He should have all medical record of physical or mental loss of health.Incase of bodily or cerebral injuries the family of sports man suffers both on financial and on social grounds.  Physical injuries may cause permanent incapacity. Mental impairment may cause loss of control over muscles or immobility of whole body .Players public or family life can be severely hindered. So there should be need of lawyer as a regulatory authority in sports. In modern world attorneys advocate the victims in most professional manner. In Philadelphia "Law offices of Cohen,Placitella &Roth" ' deals with client oriented personal injuries of cerebral, mesothelioma.
How the lawyer will accomplish the task:
A lawyer must have inclusive study of the case.He should have all facts regarding negligence in severe mental and physical injuries.He should collects statistical data of treatment bills  and medical experts' opinion regarding the complexity of physical and mental miseries of victims. In case of foul play he shoulde employ his professional skill which advocate the victim. The professional prowess regarding this made me remember Law Offices of Cohen, Placitella & Roth. There in depth professional and precise study of case to defend the victim stands out in Lawyers community.