Certain jobs require you to stand for long hours. When you work in retail, for example, you may need to spend long hours arranging the items on the shelves or greeting the customers and attending to their needs. The best thing to do in such a situation is to wear comfy sneakers. However, this may not be possible. You have to wear something bit more stylish to go along with your outfit. Your office dress code may not allow you to wear the latest Skechers Shoes at work as well. Wearing the wrong shoes can lead to cuts, blisters or even ankle injury. It can cause back pain as well. So, if you have to stand for hours, you need to know how to make shoes more comfortable for standing to protect your feet.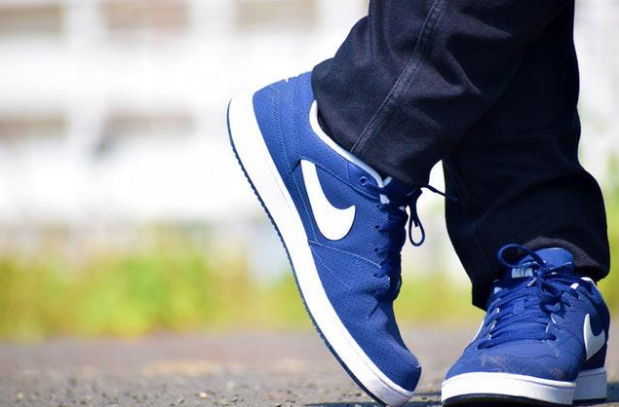 Tips for choosing the right shoes
Working in retail or places where you need to stand for several hours can be difficult. Wearing the right shoe is very important for your health. You shouldn't buy the shoe only by its style. It should be comfortable. Here are some tips for buying the right shoes for long hours of standing job.
Fit
The shoe should fit well; else it can cause a lot of pain. You should measure your foot properly and then try on the right size. You should consider both the length and width of your foot when taking the measurement. You can visit professionals who measure your foot. On the other hand, you can also consult a trustworthy source that can make things clearer for you through a detailed review of the shoes you're looking for. If you're planning to start training again, then a useful guide on men's training shoes will be quite helpful. They can even suggest you comfortable work shoes for retail.
Try them on
You should never buy shoes without trying them on. The size of the shoe may be right, but it might not feel comfortable because of the style. So, make sure you try on the shoe and walk around a bit to see if you are comfortable wearing it.
Type of shoes
You should buy shoes that have arch support or cushioned thick midsole. If your employer doesn't have any strict rules about the type of shoe you can wear in the workplace, then you should buy work sneakers or boots.
If you stand all day wearing a pair of uncomfortable shoes, it can damage your toes. It can cause ligament problems as well. You will suffer from chronic pain. So, make sure you buy a pair of shoes that are of the right fit and feels comfortable.
How to make shoes more comfortable for standing?
Even after you have bought the perfect pair of shoes, you might not feel comfortable standing for a long time. Here are some things you can do to make shoes more comfortable.
   You can use inserts. The new inserts use ultra-thin gel technology that relieves pressure and makes you feel comfortable. These gels can be found in shapes that match open toe shoes, flat shoes or even heels. You can even use smaller gels for your heel, the ball of your foot or other sensitive spots.  If gel inserts are not for you, there are other options. Protalus inserts are made from Eva foam that provides comfort, a nylon shaped outer sole for stability, and heel padding made with poron for extra shock absorption.

   Use arch support to feel comfortable wearing shoes. You should get the arch support of the right size.

   Bring an extra pair of shoe with you at the workplace so that you can change your shoes after some hours. It will relieve the pressure on the feet.

   Wear low heel or flat shoes, if possible. These shoes are comfortable.

   Bring a piece of carpet with you if you have to stand on one spot for many hours. It will reduce the strain on your foot and leg muscles
You should try to walk whenever you get a chance. If you stand for long hours, your feet may swell. So, whenever you get a chance to sit, you should try to elevate your feet a little. It will give you some relief and reduce the swelling. You can take a foot massage at the end of the day if you can. You should maintain the right posture and take yoga classes if necessary. You should never compromise with comfort when buying a pair of shoes for work.