The National Hockey League announced a tentative $18.9 million settlement with more than 300 retired players who sued the league and accused it of failing to protect them from head injuries or warning them of the risks involved with playing.
"This is not the end game," NHL Alumni Association executive director Glenn Healy stated. "We're not done here. The alumni is going to dig in with this. It's a step in the right direction today to try and get some help and hope back for players."
After investing a huge amount time and money into battling for the benefits and resources that could help players damaged by the harmful effects of repeated head trauma and obvious negligence on the part of the NHL, what would a paltry $22,000 realistically do for these players and their families?
"I don't play the blame game. I don't analyze it in any way," said Healy of the $18.9 million agreement. "That's what the settlement is, but for me this is not the finish line. This is the start line and it's up to me to make things better. We need to find a way to get players functionally integrated back into their world, and their world functionally integrated back to them, so we don't have a situation where a player is walking wounded. I need to get an answer for that, and I'm going to. I will fight for it."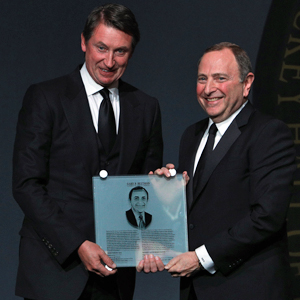 It certainly was ironic that the settlement was agreed to on the same day the man who was fully responsible for fighting the players at every turn was being celebrated for his contributions to hockey. Commissioner Gary Bettman was being inducted into the Hockey Hall of Fame.
"Yeah, really wrecked my day," Healy said sarcastically.
"They are totally separate, right? This is a celebration of our great game with some of the greatest players of all time. I'm here because I think it's going to be one of the best nights that I've had in a long time. The other element, the legal element, the settlement, that's totally different. You keep them apart, I think. It just so happens that it's today. Maybe all the right powers to be in the city together and they came up with a Hallelujah moment that led to this," Healy added.
Players have 75 days to decide whether or not to opt in and collect their $22,000 share. In addition to the cash payment, the settlement includes neurological testing and assessment for players paid for by the league; up to $75,000 in medical treatment for players who test positive on two or more tests; and a "Common Good Fund" for retired players in need, including those who did not participate in the litigation, worth $2.5 million.
The NFL agreed to a billion-dollar settlement to be paid over a 65-year span when a group of 20,000 former players brought the league to court under similar circumstances back in 2013.
The owners had no evidence of concussions leading to CTE? Mr. Bettman, meet Mr. Carcillo.
Former enforcer Daniel Carcillo (Car Bomb) said he would not accept the deal between the NHL and several hundred retired hockey players who accused the league of hiding the dangers of repeated hits to the head. "It's not acceptable," he said. "Not in the slightest."
Carcillo says 80 percent to 90 percent of the players named in the lawsuits will accept what the league was offering.
Carcillo played nine seasons with five NHL teams, accumulating nine suspensions, 1,233 penalty minutes, and over 100 fights. He won two Stanley Cups with the Chicago Blackhawks. He was also diagnosed with seven concussions.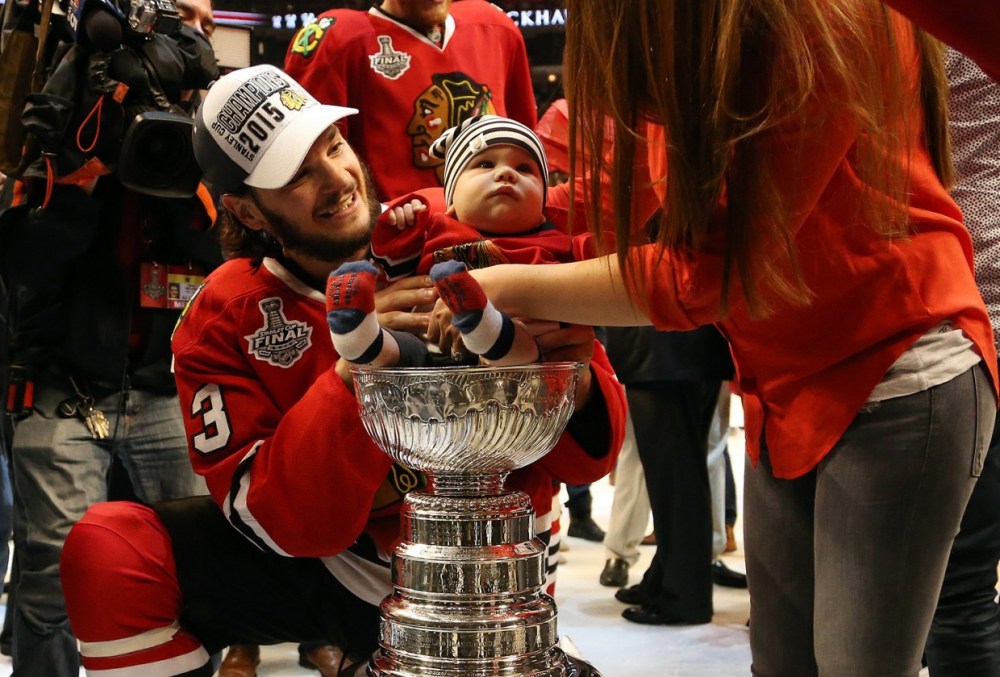 Carcillo is outraged that under the agreement, the NHL does not acknowledge liability for the players' claims and that the league can only terminate the deal if all 318 former players do not participate.
"I'm going to fight," Carcillo said. "I'm going to fight until the end. "
"When I say the NHL is killing human beings, they're killing human beings," Carcillo said.
[protected-iframe id="eb3998c5c83fcd0c5dcacc04404300be-142507471-46289989″ info="//content.jwplatform.com/players/3eA8miPD-j2R8uxba.html" width="640″ height="360″ frameborder="0″]
The New York Times tells us,
'After Carcillo filed his lawsuit in June and appeared in a video for The Players' Tribune (above) detailing his post-concussion symptoms and treatment, friends turned on him. Some prefer not to talk publicly about him or his efforts. Substantial appearance fees dried up for Carcillo. His business running a training facility for young players went south. Unlike the Hall of Famers Eric Lindros and Ken Dryden, who are outspoken critics of hockey's handling of head injuries but who are still held in high regard, Carcillo has not been invited to speak at high-profile engagements.

Carcillo acknowledged that his reputation from his playing career did not do him any favors. Still, it hasn't stopped him from going full speed with his mission of seeking better treatment and more education for former players, even if that means alienating other activists.

To assume this role, Carcillo first had to address his own history of head injuries. Frederick R. Carrick, considered the top chiropractic neurologist in the United States, placed Carcillo's brain trauma in the top 10 percent of the worst cases he has seen.

Carcillo's Chapter 5 Foundation assists and educates former players moving toward retirement. Until recently, he worked with high school-age players in a training facility he ran at the Blackhawks' practice rink, teaching the importance of seeking proper treatment for head injuries. He also provides former N.H.L. players with information about brain injuries.

Carcillo believes the N.H.L., its officials and the players' union are throwing former players "to the wolves." He wants the league to have better facilities and doctors for the diagnosis and treatment of brain injuries.

Carcillo sees it as protecting former players, the same way he protected star teammates during his playing days. But his aggressive public-awareness campaign has its share of critics.'
Carcillo said on Twitter that he plans to donate his brain for C.T.E. research. The documentation of his road to mental ruin is carefully chronicled should there come a time where he can't remember who his children are. He wants to make sure his efforts will not be in vain.
Mr. Bettman, meet Mr. Murphy.
Fifty-year-old former NHL forward Joe Murphy made over $13 million during his 15-year career but he is now homeless, living under a gas station sign in a small town in Canada.
According to the Detroit Free Press,
'After suffering a series of concussions in the NHL, his personality changed. The end of his NHL career was filled with odd and erratic behavior. Over the years, Murphy has displayed several symptoms associated with CTE — difficulty thinking, depression, short-term memory loss, emotional instability, substance abuse and suicidal thoughts. 

"I've had some depression and I've had some anxiety," Murphy says. "I think it's a combination of things that have happened to me. Maybe, a brain injury from concussion, for sure, and from some other things that have happened to me in my life, and I think it's affected me emotionally with anger. I've gotten very good. … The anger is a sin, and in the temple, Christ displayed how he got rid of the anger and how you cannot sustain the anger."

At times, he is completely coherent and fully engaged, able to remember details of playing at MSU, or in the NHL, or living in Michigan.

At other times, he slips away from the present day — it's like he is living in the past and an old movie is playing on a loop in his brain.

And now, he is standing on a street, looking over his shoulder in this small tourist town. He looks worried.

"Who are you looking for?" he is asked.

Murphy glances down the street again. It's a long block with restaurants. Groups of tourists and fishermen amble down the sidewalk.

"I like to keep my head on a swivel," he says. "Just in case, if there is a late back checker or somebody coming through, I pick them up for the defense. That's what the coach said. Head on a swivel."

And for that fleeting moment, he is back playing hockey.'
Clearly, he needs help.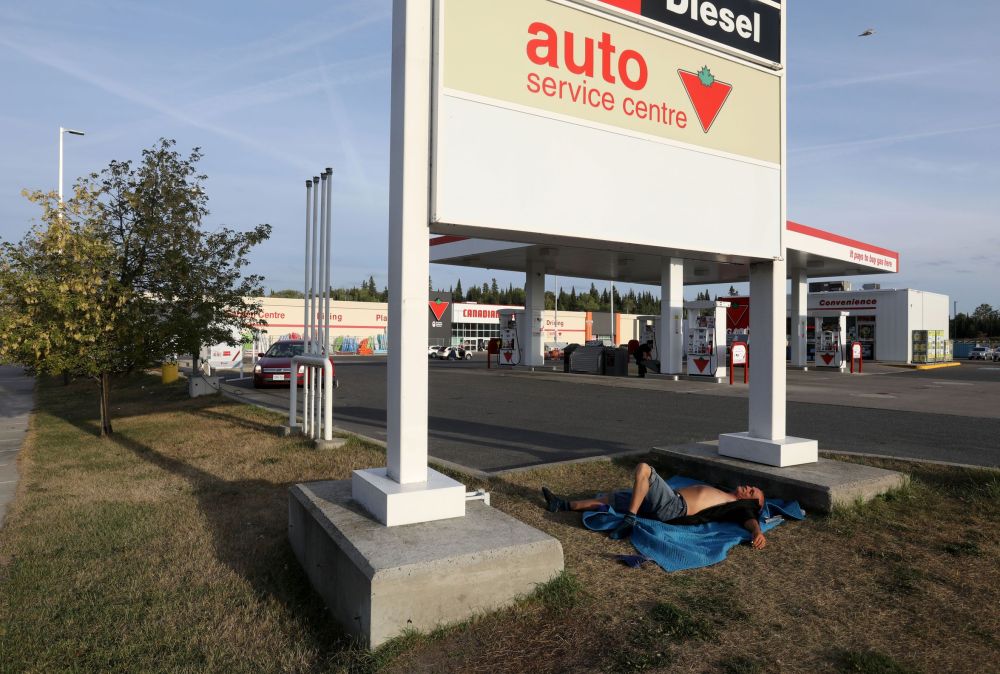 From Sports Illustrated:

'For some retired players and their families, receiving as much as $22,000 and up to $75,000 in medical reimbursements in the near future could be of tremendous life value. Some retired players are clearly suffering from neurological and other health issues related to playing and have incurred heavy medical expenses as a result. They might value a certain near-term payment of a lesser monetary amount than a payment of a higher amount but a payment that is uncertain to happen and wouldn't happen for several years. Keep in mind, to "go the distance" in the litigation, the players would need to prevail after a trial and subsequent court appeals. That process could take several years. Plus, the NHL might have ultimately prevailed, leaving the players with nothing.

Second, the NHL was armed with several persuasive defenses that would have made hurdles for the players' attorneys. It's worth noting that that NHL seemed highly confident that it would ultimately prevail, so confident that it was willing to endure embarrassing disclosures that occurred during the pre-trial discovery process. For instance, in 2016, the league was forced to share hundreds of documents with players' attorneys. Among those documents were printouts of emails authored by NHL officials where they seemed insensitive about players' health.' 
From a 2016 story by Cathal Kelly of The Globe and Mail:
'The "smoking gun" conversation is started by then-vice-president of player safety Brendan Shanahan. He sends league commissioner Gary Bettman a link to a story by The Globe and Mail's Eric Duhatschek, headlined Getting rid of hockey's goons. The piece wonders whether a more concerted effort by the league to eliminate the role of enforcer might have saved the lives of former players Rick Rypien, Derek Boogaard and Wade Belak. All three deaths have been tied to the effects – both emotional and physical – of their brutal work.

"An interesting question is whether being an NHL fighter does this to you (I don't believe so) or whether a certain type of person (who wouldn't otherwise be skilled enough to be an NHL player) gravitates to this job (I believe more likely)," Mr. Bettman responds, in part.

This is the quintessential Bettman. He is a lawyer, thinking and operating like a lawyer – "What can be proved?" "Who can be blamed?" And not necessarily in that order.'
This is far different than the NFL concussion case that was settled prior to discovery because officials were afraid that emails would be embarrassing and destroy reputations.
In the NHL's case, Bettman could've cared less about the exposure of embarrassing emails because as he predicted, the case would be diminished from a huge class-action litigation involving thousands of retired players to two dozen individual lawsuits.
Mr. Bettman, remember Reggie, Rick, Bob, Derek, Larry, Steve, and Jeff?
These seven former NHL players have been diagnosed in death with CTE:  Reggie Fleming, Rick Martin, Bob Probert (who played with Murphy in Detroit), Derek Boogaard, Larry Zeidel, Steve Montador, and Jeff Parker.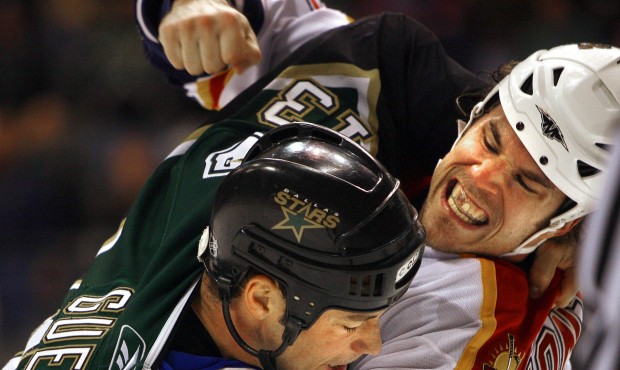 Most will look at the settlement as a win/win for the NHL and the retired players. If you look closely at the decision though, the players lost leverage and it limited the damages to the owners while limiting the benefits to the players.
The decision forced over 140 players to settle and prevents any other future players from joining the lawsuit in perpetuity. This really was an overwhelming victory for Bettman and the NHL owners. The owners won by gaining current and future protection from damages.
The NFL settlement covers 20,000+ retired players with payouts expected to be over $1.5 billion over 65 years. As of last month, the NFL concussion lawsuit claims panel has approved more than $500 million in awards and paid out $330 million.
Mr. Bettman, you and the owners are liars and lowlifes. You've failed to protect the owners' biggest investments and assets…the players.
The future of the National Hockey League is in trouble until Bettman and the owners treat the players like human beings, not commodities.
Follow us on Twitter @NHLShout and "Like" us on Facebook. You can also email us at [email protected]nhlshout.com.