2018 has been another tremendous Major League Baseball season, featuring great division races, elite-league teams, young superstar players and dramatic innovations on the field.
Including several new ways to win ballgames (thank you Tampa Bay).

All of which has been brought to you via the same tired, predictable media formats that have defined MLB radio and television broadcasts for over 50 years.
Typically, local baseball team broadcasts feature the timeworn "play-by-play" guy and the "color" guy. One guy (and it's almost always a "guy") describes the action happening on the field, while the other guy adds comments, stories and fill-in jibber-jabber.
Most teams also have a "field" reporter (typically a woman), who talks to fans, pumps team promotions, and is occasionally allowed to talk to players or the manager.
National baseball broadcasts on MLB Network, ESPN, TBS, and Fox Sports often use the classic three-person booth. Predictably, a professional sports broadcaster does play-by-play and one or two former players add (hopefully) colorful stories and insight.
On the field there is usually a rumpled sports writer "insider" who tells us juicy insider stuff about players and teams.
Don't get me wrong. When it's done right, the traditional baseball broadcast formula can be very entertaining and insightful. From Hall of Fame broadcasters like Vin Scully to younger broadcasters like Dave Flemming, the level of media excellence can be breathtaking.
But when it's done just because that's the way we've always done it, the result is often a boring drone of clichés, old school statistics, and embarrassingly fake humor.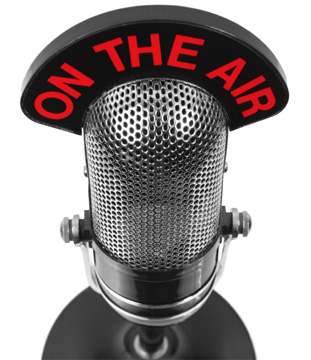 Worse is the increasing trend to remake former MLB players into local team announcers. Some are talented, but most are not actually "broadcasters", which is a professional term.
Actually they're more like baseball "presenters".
In San Francisco, front office Giants management has extended their player/fan-branding marketing formula directly into the broadcast booth.
There are now more former SF Giant players on local radio and TV broadcasts than ever before.
And, spoiler alert, these former Giant players aren't going to criticize San Francisco's manager, the general manager, the owners, or any players on the field. No matter what happens during games or behind the scenes.
Local Giants broadcasts are increasingly honey-coated, feel-good, team marketing bloviations. All rookie players called up from the minors are automatically "great prospects"; all sub-par older veterans are "proven ballplayers who might put up good numbers again".
When Giants hitters are at the plate, a marginal strike call by the home plate umpire is criticized as disgraceful. But when Giant pitchers get a strike call on a bad pitch, the silence in the booth is deafening.
In other words, San Francisco's local TV and radio broadcasts have increasingly become exercises in hypocritical PR spin and franchise marketing. And, sadly, the fanbase apparently loves it.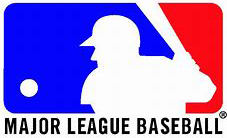 All of which leads to some astounding commentary by ex-Giant players on the air.
In an amazing exchange earlier this season between Giants' broadcasters Dave Flemming and former Giant pitcher Jeremy Affeldt, Affeldt complained about teams using an "opener" pitcher for one inning and then going to the traditional starter from that point on.
Affeldt stated, "The numbers group [analytic front offices] are not playing the game the way you should play it. They're playing it, 'well, how do we win…'".
An astonished Dave Flemming responded, "Which, if you ultimately win, it's hard to argue with that…"
So for the ex-player Affeldt, even when advanced analytics greatly improves a team's chances of winning, you still shouldn't play the game that way.
Let's go back to the good old losing past.
The Next Revolution in Baseball Broadcasting
Here is a modest proposal for a new approach to national Major League Baseball television broadcasts:
For each baseball broadcast, create a menu of commentary choices for fans. Have just one visual presentation, but allow fans to pick the style of broadcast they want to hear.
Watch your game, but pick from these broadcast menu choices:
1. Traditional play-by-play guy/color guy broadcast.
2. Sabermetric broadcast (which has already been done several times by Brian Kenny on the MLB Network). Brian Kenny, SABR President Vince Gennaro, or ESPN's Keith Law, to name a few.
3. Comedian and humorist broadcast. Bill Murray, Jerry Seinfeld, Hank Azaria ("Brockmire"), Paul Rudd, or Triumph the Insult Comic Dog (Robert Smigel). Let's have some real laughs for once.
4. Latino perspective broadcast. Most local and national baseball games are already broadcast in Spanish. Now let's bring that same unique viewpoint to English-speaking fans.
5. Women's perspective broadcast. There are innumerable sports journalists, former pro softball players and college stars, and well-spoken media-savvy fans of the game who happen to be women. Let's hear their take.
6. Black perspective broadcast. From the Negro leagues, to Jackie Robinson, to the state of black players in today's game. There are black journalists, writers, TV and radio broadcasters who can infuse any game with a unique and relevant perspective.
7. History of the game broadcast. Start with MLB Historian John Thorn, reps from Baseball-Reference.com, Bill James, Vin Scully, other retired announcers, and any number of baseball history writers.
8. Celebrity baseball broadcast. How about Tom Hanks, Matt Damon, Alyssa Milano, Barack Obama, John Hamm, George Bush or Anderson Cooper. The more star power the better.
Just like regular broadcasts, commercials would pay for the set-up and productions costs of the various channels. In fact, because the demographics are so specific, the opportunities for directed advertising could be significant.
Three important criteria:
First, the quality of each broadcast is paramount. Each menu category has to be properly produced, with written material prepared, and it must be professionally presented by interesting, articulate broadcasters.
A level of respect for the game would have to be maintained on every broadcast.
Second, to keep things moving, maybe different pairs of announcers in each category only do three innings each. You could also put a regular broadcaster in with each group to provide an anchor and fill-in commentary whenever needed.
Third, "ratings" can't be a point of survival. These are choices in the way you set the dial on a microwave. If only one person uses the "extra high" setting, you don't get rid of it. The broadcast menu is a service, not a ratings contest.
So join the fight for baseball's broadcast revolution!