The New York Mets garnered a lot of public good will for their inspired send off of captain David Wright on Saturday night. It took the franchise less than 24 hours to squander virtually all of it thanks to COO Jeff Wilpon. Wilpon addressed the media prior to the Mets' 1-0 season ending win over the Miami Marlins about the status of the team's search for a new General Manager. The press conference turned into a series of bizarre statements that should frighten Mets' fans going forward.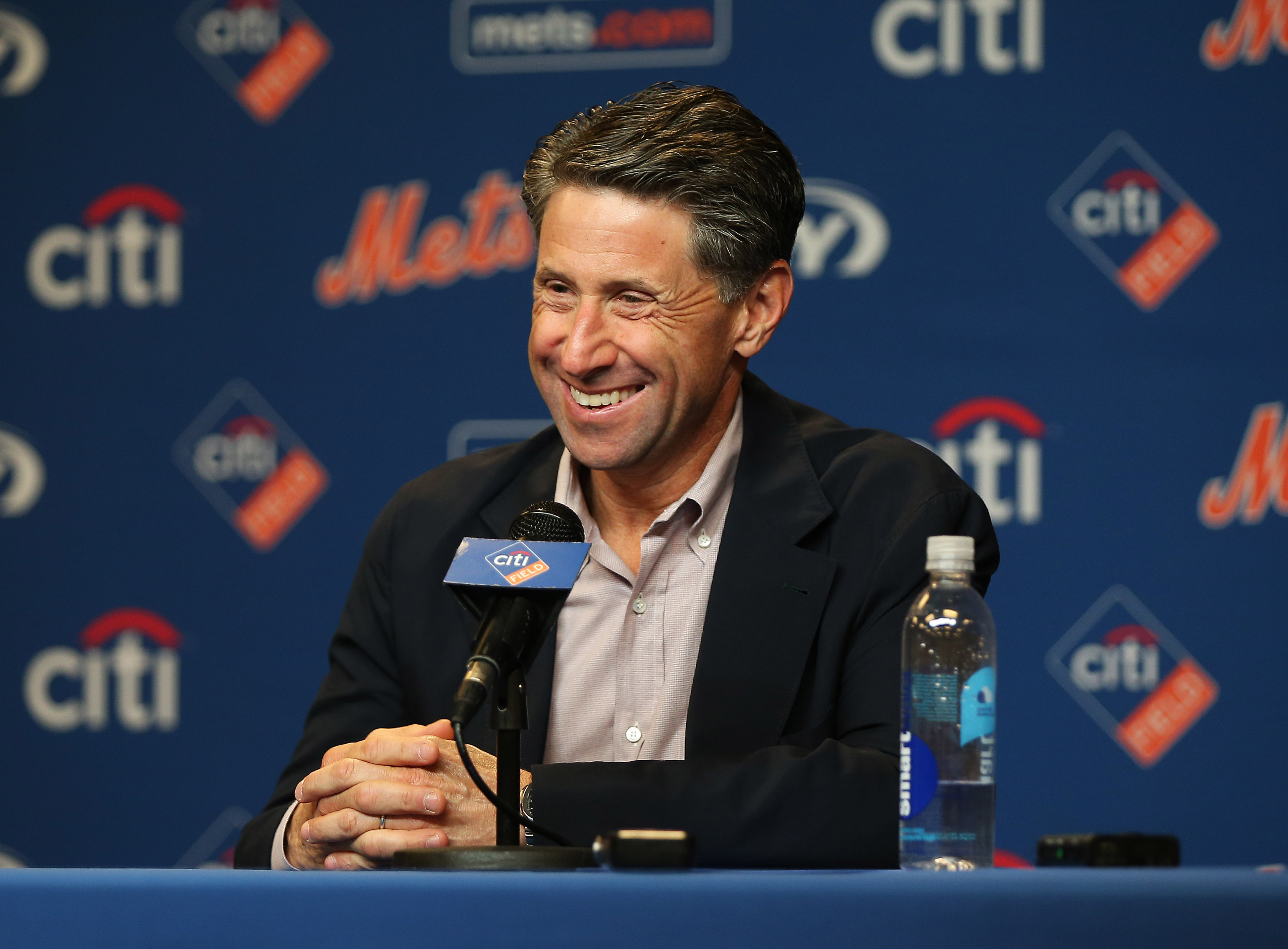 Here are a few of the more outlandish statements courtesy of the team's beat writers on Twitter:
[protected-iframe id="d4c27f5b4fc9a7f51bc88bc8e6d3cd81-142507471-123575294″ info="twsrc%5Etfw" class="twitter-tweet"]
In essence, Wilpon wants to retain the team's current manager and all three former General Managers that are employed in the front office. This makes no sense if you want to entice any reputable candidate for the job, especially since that person will have their own people they want to work with. It gets worse from here, however.
[protected-iframe id="826bcbe7ba4250ba81051562e4e907f0-142507471-123575294″ info="twsrc%5Etfw" class="twitter-tweet"]
That's right, Wilpon just dumped the blame for the Mets' small analytics department and lack of free agent spending on Sandy Alderson. In his desperate need to pass the buck for the Mets' failures in 2018, Wilpon publicly threw his former GM under the bus. This would be a bad look if Alderson was simply fired for poor performance, but the man is on a leave of absence due to a recurrence of cancer. Pinning the blame for the organization's failures on someone who is fighting cancer is despicable.
This is also another case of spin at best and lying at worst from Wilpon. Alderson is widely regarded as the father of the Moneyball movement, one that the Mets touted upon his arrival by saying their plan would involve "Moneyball with money". The fact that Alderson, a firm Moneyball believer and someone who is in tune with analytics, would insist on having an incredibly small analytics department makes no sense.
The other thing that sticks out like a sore thumb is Wilpon's statement that the Mets won't commit to spending for premium free agents like Manny Machado because it depends on the views of the new GM. Who will hire the new GM, you ask? Wilpon, along with his father Fred and Saul Katz. The fact that the Mets don't want to commit to spending money on top free agents because they don't know what their new GM will want is a work of fiction. Wait, there's more:
[protected-iframe id="fb1aab04e3fc6e17a25ace3c7a23c134-142507471-123575294″ info="twsrc%5Etfw" class="twitter-tweet"]
Despite the fact that the Mets have known they would need to find a replacement for Alderson since June, there appears to be no sense of urgency to find his successor. Wilpon made it clear that the Mets would be fine heading into the GM Meetings without a new GM, and possibly get as far as the Winter Meetings without one. The 2019 offseason is a critical one for the Mets, who need to do a lot of work to try and improve their roster and have to decide on whether or not to pursue extensions for players like Jacob deGrom and Zack Wheeler. Without a new GM in the fold, the brunt of the planning for the offseason would be done by the current trio of Omar Minaya, J.P. Ricciardi, and John Ricco. None of these men will be a candidate for the permanent post according to Wilpon, yet the Mets are fine letting them dictate a significant portion of the team's offseason strategy. Wilpon also indicated that Ricco would help him conduct interviews, which is a strange approach considering Ricco is essentially helping to find his replacement. If you thought that was bad, it gets worse:
[protected-iframe id="fb1aab04e3fc6e17a25ace3c7a23c134-142507471-123575294″ info="twsrc%5Etfw" class="twitter-tweet"]
That's right, the new GM will have to bring their suggestions for new players up to Jeff Wilpon. In the same breath, Wilpon goes on to say that he won't be in the mix of picking players. That is a complete contradiction because if the new GM needs Wilpon's approval to make any move, Wilpon is by definition involved with picking players. This means that the new GM won't really have any true authority since the man on top of the food chain is Jeff Wilpon, a guy who has zero experience running baseball operations. Instead of simply signing the paychecks and setting a budget for the baseball department to follow, the GM will need to get Jeff's approval on every move.
This is a horrifying insight into the team's current mode of thinking and a sign that things won't get any better unless ownership takes a step back. Despite the fact that there are only two teams in need of a new GM, it is hard to imagine anyone with a reasonable pedigree choosing to come work for the Wilpons. Jeff Wilpon made it perfectly clear that whoever takes this job needs his approval in order to make any move, and if you mess up Wilpon will dump all the blame on your lap like he did to a respected baseball man like Alderson. For all intents and purposes, the Mets' new head of baseball operations is Jeff Wilpon, and that thought has to be terrifying for all Mets' fans.