The New York Mets have made a big deal about how they expect to contend in 2019, but there hasn't been a ton of specifics explaining how they plan to do just that. There have already been reports that the Mets are going to stay out of the Manny Machado sweepstakes despite the fact that he would be a perfect fit for their needs, with FanCred's Jon Heyman saying on WFAN this week that the team prefers to spread their money around to fill multiple needs. Mets' COO Jeff Wilpon spoke to the media yesterday at the team's annual turkey giveaway and indicated that the Mets are planning on being "aggressive" this winter, MetsBlog.com reports.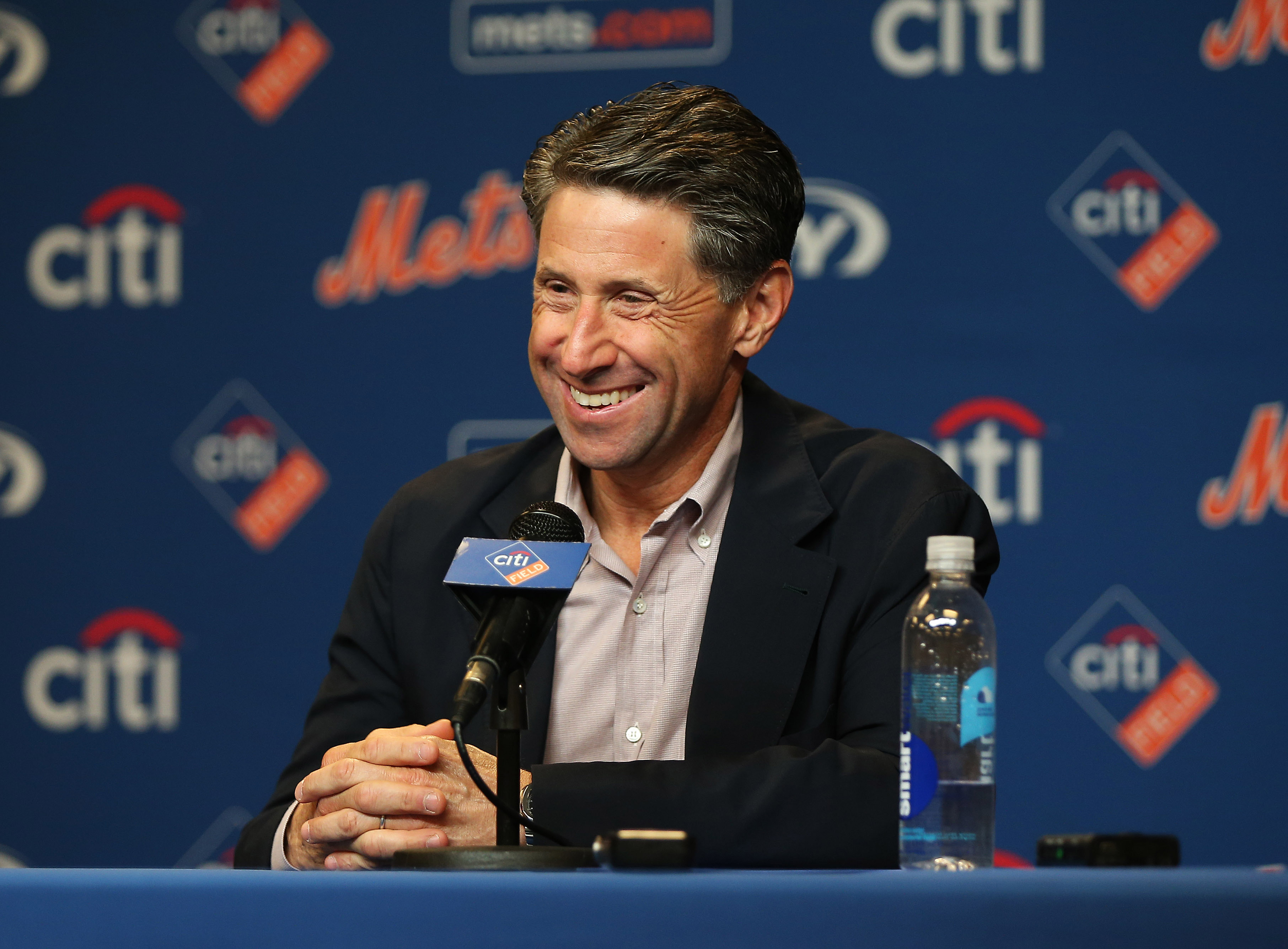 Wilpon made it clear that the franchise has to win more games than the 77 they did a year ago, offering the following statement to the media:
"We have too good of a pitching staff. Mickey (Callaway) and Dave (Eiland) did an excellent job with what we had but have to score runs. We gotta put runs on the board and let these guys go pitch and hold the lead. How we do that and where that comes from, Brodie (Van Wagenen) has multiple different scenarios of how to get those runs and take us from what's projected right now in low 80s to 90-win team."
The Mets' COO also addressed a few other situations, noting that the team would need to be overwhelmed with an offer to trade away Noah Syndergaard and that extension talks for Cy Young Award winner Jacob deGrom will happen, but not immediately. Wilpon noted that the Mets have a lot of things on their plate right now but anticipated the sides would begin extension talks around the Winter Meetings.
There is a lot to unpack from Wilpon's remarks, but one thing that sticks out immediately is that the Mets project themselves as a team that can win in the low 80's right now. Getting to that number is hard to see when there are gaping holes in the Mets' lineup and bullpen, so it leads to immediate questions about the team's ability to assess their talent on hand. The idea that the franchise needs to be aggressive in order to fill their needs is nice, but these are ideas the Mets have bandied about before. Just last winter the Mets made a big deal about how they might jump the market to land a premier relief pitcher only to get sticker shock at the price tags. The end result was the top guys signed elsewhere while the Mets ended up with Anthony Swarzak, who missed a significant chunk of time due to injury. and pitched to an ERA of 6.15 when he was healthy.
No matter what the Mets say publicly, the talk is cheap to the fanbase. The Mets have to earn their fans' trust again, and simply boasting about how they are going to be aggressive won't mean much if the team ends up dumpster diving for help again. An offseason of Martin Maldonado, Ryan Madson, Shawn Kelley, and Asdrubal Cabrera would be unacceptable for a team that has designs on winning at least 90 games in 2019. Saying that the Mets will be active and aggressive is one thing, but actually doing it is another. Until the Mets back up their words, the fans will continue to be skeptical of everything that comes out of Wilpon's mouth.