The LA Kings and defenseman Drew Doughty have agreed to terms on an 8-year contract extension, Kings Vice President and General Manager Rob Blake announced on June 29. Doughty's contract carries an AAV of $11,000,000.
"Drew Doughty is one of the best defensemen in the world and we are obviously excited to have reached this point in the process in which he has committed to the Kings long-term," said Blake on reaching an agreement. "This is great news for our organization and our fans and we will comment further once the contract has been signed and formally announced."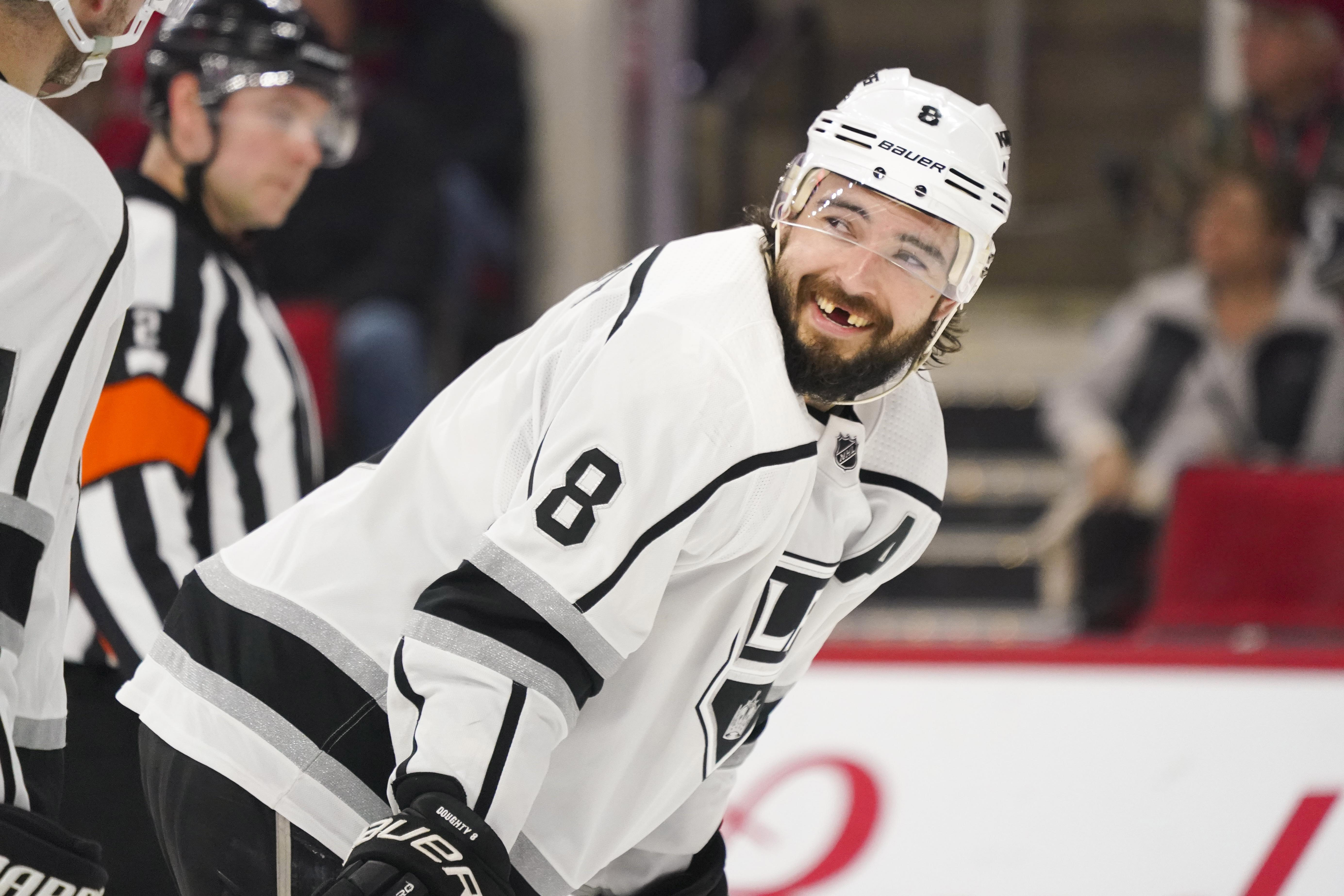 The 28-year-old Doughty (born Dec. 8, 1989) is a 6-1, 200-pound native of London, Ontario who has played every game of his NHL career with the Kings, since being drafted second overall by the team in the 2008 NHL Entry Draft.
Last season he posted a career-high 60 points (10-50=60), a plus-20 rating and 54 penalty minutes, while skating in all 82 regular season games for the fourth consecutive season (328 consecutive games played, just two games shy of tying Anze Kopitar's record for most consecutive games played by a Kings player).
Along with his career-high in points, he also tallied a career-high in assists last season, led the NHL in TOI/Gm (26:50), and was named to 2017-18 First All-Star Team.
During his 10-year NHL career, Doughty has appeared in 770 regular season games, and tallied 422 points (102-320=422), a plus-93 rating and 555 penalty minutes.
He ranks second on the Kings all-time list among defensemen in goals, assists and points (trailing only Blake in all three categories), and third in games played.
He is also the second Kings player (Blake won in 1998) to win the Norris Trophy (league's best defenseman), as he took home the award in 2016. He has been named to four consecutive NHL All-Star Games as well and is a three-time NHL First Team All Star (2017-18, 2015-16 and 2008-09) and a two-time NHL Second Team All Star (2014-15 and 2009-10).
Doughty has also appeared in 84 postseason games with the Kings, and is a two-time Stanley Cup Champion (2012 and 2014). In those 84 games, he has 51 points (16-35=51) and 66 penalty minutes. He leads the Kings all-time among defensemen in games played, goals, assist, points, and is tied for first in power play goals (6) during the playoffs.
Internationally, Doughty has represented Canada on multiple occasions.
He has appeared in two Olympic Games, in 2014 and in 2010, winning the Gold Medal on both occasions.
In 2016, he played in the World Cup of Hockey, leading Canada to the championship in that tournament, defeating Kopitar's Team Europe in the final. In 2009, he won a silver medal at the World Championships in Switzerland as a 19-year old, one-year after leading Canada to the gold medal at the World Junior Championships.
This is the second eight-year extension that Doughty has agreed to in his career, the only Kings player to agree to/sign two contracts of at least eight years with the team. Jonathan Quick signed the longest contract in team-history in 2012 (10 years), and both Dustin Brown (2013), and most recently captain Anze Kopitar (2016) signed eight-year extensions. They are the only other Kings to agree to contracts of eight-or-more years.