Written by: Tony Soria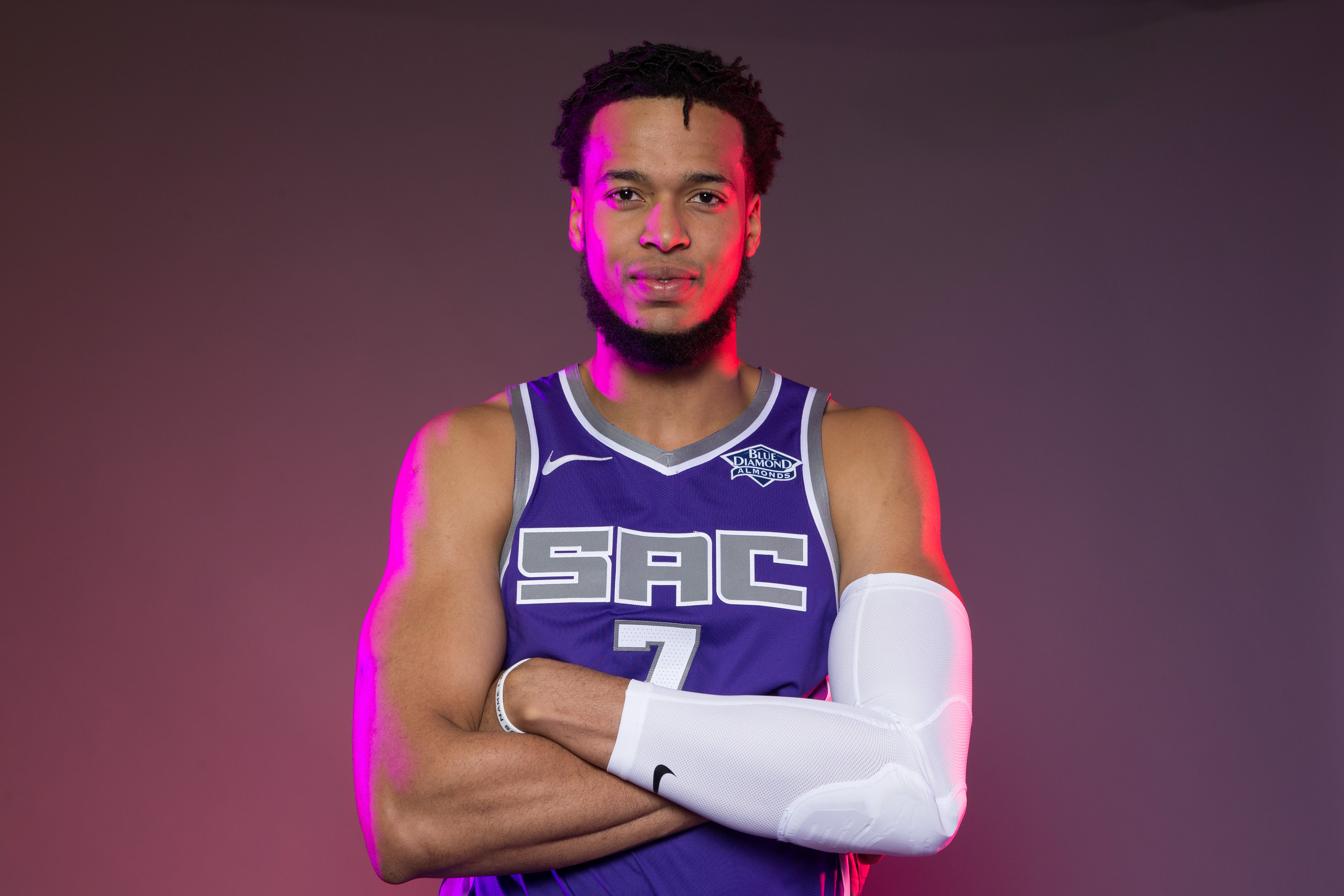 Skal Labissiere has been one of the most interesting young players to watch on the Kings for the past couple seasons. His smooth jump shot allows him to drive to the rim and give Dave Joerger a true stretch power forward. He can also contest shots on defense and has the talent to succeed in the NBA if used correctly.
Labissiere's performances last season did not live up to the hype in comparison what he showed in the latter half of his rookie campaign. Inconsistent play and a few minor nagging injuries prevented the Haitian sensation from reaching new peaks in his game during his sophomore year.
Questions regarding Labissiere were raised coming into this season due to the selection of Marvin Bagley III and the rising play of Harry Giles during summer league. The Kings are particularly high on these two rookies and Labissiere knew he needed to make improvements to his game to remain a focal point in Sacramento.
Labissiere came into training camp packing serious muscle compared to his smaller frame in the past. His stature had hindered him in the past because of the way larger players would bully him in the paint. When asked about his newly added weight, Labissiere said that he had put on a "near 20 pounds" which will definitely help him from getting bumped around in the post.
He is ready to put the past behind him and develop into a solid NBA player. When asked about his transformation this offseason, Labissiere credited it to attacking the weight room and a change of mindset. With a young King's team, Labissiere's hard work will translate into leadership, showing the younger players on the team that a strong work ethic will enhance their game.
Labissiere mentioned that his trainer not only helped him pack on muscle during the off months, but also helped him improve his explosiveness, speed and quickness. The hard work he put in these past couple months gave him a newfound confidence and the ability to not overthink when he is on the court.
He looked a lot better against the Suns on Monday night. He scored nine points on 4-of-7 from the field. He could've rebounded better, but it's an improvement and something coaches will point out during film session.
Labissiere finished Media Day saying that he didn't come into the league to be an average player. His newly gained muscle, confidence, and mindset should help Labissiere climb new heights this year and wreak havoc amongst the league.