JaVale McGee, Rajon Rondo, KCP, Lance Stephenson.
I know, I had the same reaction too.
Sure, McGee made a positive impact on last year's NBA Finals. During those same playoffs, Rondo proved he still has a ton of game left, as he toyed with a blazing hot Portland team. Caldwell-Pope had a decent year as well. And Lance, well Lance was doing Lance things, for better or for worse. Are these the sexiest signings to pair with LeBron James? No.
Want to know what is sexy? Those four signings were all one year deals.
Want to know what is even sexier? I am going to tell you why not going for broke this year is the best move the Lakers could have made, and do so in 3 reasons.
1. LeBron James and the need for rest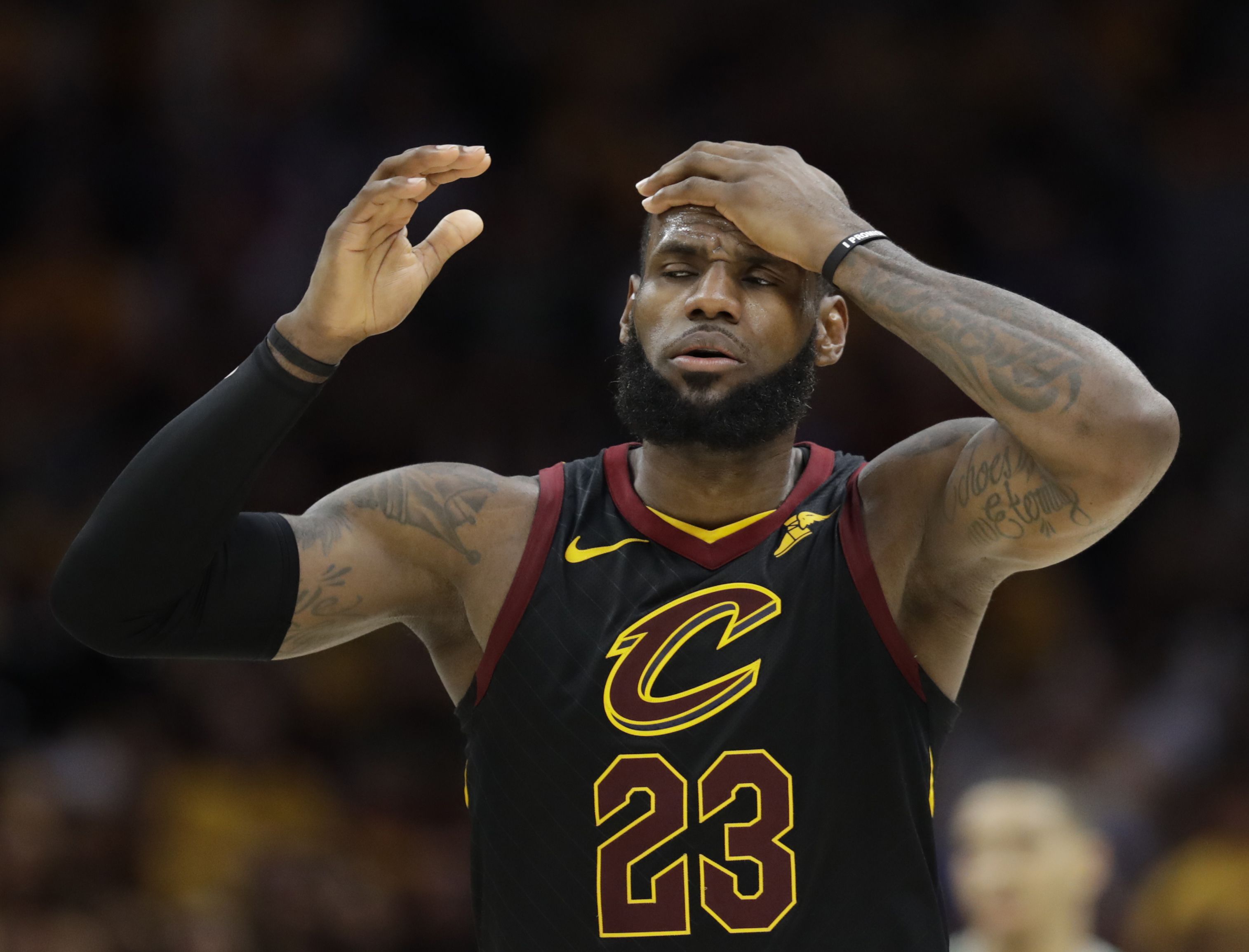 When Michael Jordan retired from the NBA to pursue professional baseball, most of sports fandom was either confused or shocked. Or both. As LeBron approaches Jordan's legacy, many analysts and pundits alike are keen on bringing up the fact that MJ simply walked away from the game. He did so at the height of his powers, no less.
LeBron can do something similar without actually leaving the game. The King has played 239 playoff games in his career. 239. Woah. Some simple math tells us that James has tacked on about 3 extra seasons onto his career so far (2.91, to be exact.) In total, Lebron has played about 18 seasons of professional basketball already!
Are the Lakers expected to win the title this year? Hell no. A Western Conference Finals appearance would be a huge success, while a semi-finals loss is the most likely outcome. By saving the extra miles on LeBron, Los Angele fans get to see him extend his prime. But, there may be a bonus as well…
LeBron is a rational man. Presumably, he signed with LA knowing that they would not truly compete for the title next year. But a man chasing Jordan has to pursue something, right? I fully expect for Lebron to have his sights set on the NBA MVP next year. He will not walk away from a single season without anything to show for it. If Kawhi is added to the Lakers, it only enhances his odds due to a greater chance at overall team success, something voters consider heavily. LeBron could win the MVP for a 5th time, and do so during season 16; a feat which had never been accomplished before.
2. A changing NBA landscape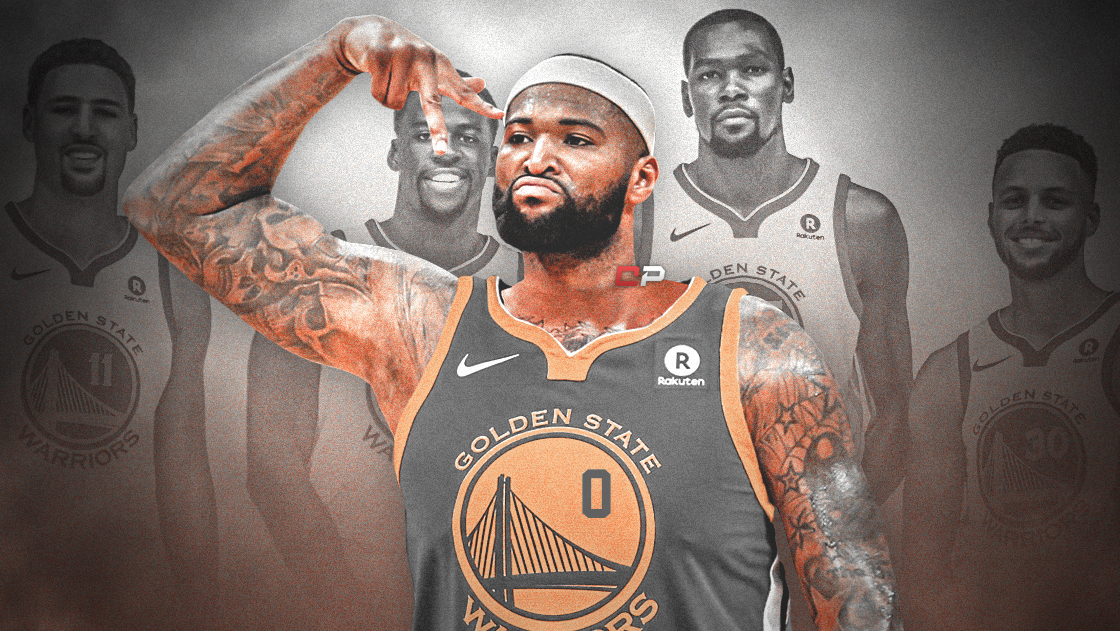 It pains me to say this, truly: Deep down, we all know who will win the 2018-2019 NBA Finals. My favorite team, the Boston Celtics. Okay, you can laugh a bit. In all seriousness, the winner will most likely be the Golden State Warriors.
Houston may have a healthy CP3 this time around, but they also lost core pieces such as Trevor Ariza (Phoenix) and Luc Richard Mbah a Moute (Clippers.) Maybe the Rockets can add Carmelo, but I am skeptical that he would put them over the top. Philadelphia is a fun choice, and their chemistry will only grow, but can they get past a Celtics team that is adding a healthy Kyrie and Gordon Hayward? Cs versus Warriors. Pencil it in. Helluva series.
After next year, however…things get dicey.
Especially for some NBA contenders, and players who want to compete in the finals.
In the 2019-2020 NBA Offseason:
Golden State could lose Klay Thompson/Kevin Durant
Boston could lose Al Horford and/or Kyrie Irving
Minnesota could lose Jimmy Butler
San Antonio could will lose Kawhi Leonard
In the 2020-2021 NBA Offseason:
Golden State could lose Draymond Green, Iggy, or Shaun Livingston
Houston could lose Eric Gordon
Boston could lose Gordon Hayward/Al Horford
What's the point? There is a very good chance that the superteams LeBron will face during the 2018-2019 season and playoffs will not be intact in the near future. Can the Warriors afford to max out 4 players? Bill Simmons, also known as the "Durant Whisperer," recently went on a podcast and intimated that Durant could leave the Warriors in the not-so-distant future.
If Houston brings back Capela, will they be able to keep their key pieces as well? Will Kyrie and Gordon Hayward come back to a Cs team brimming with younger talent? These are all reasonable questions to ask. Even Philadelphia could have a Fultz problem, or lose the perpetually underrated JJ Redick, who is only getting better with age.
NBA player movement has never been as rampart. Lebron James has almost single handedly ushered in a new era for professional basketball; one where players leverage their stardom to decide where they want to play.
Despite a playoff drought which has lasted seemingly forever, this is not the year for Lakers fans to want a shot at the title.
3. Cap space, cap space, and more cap space.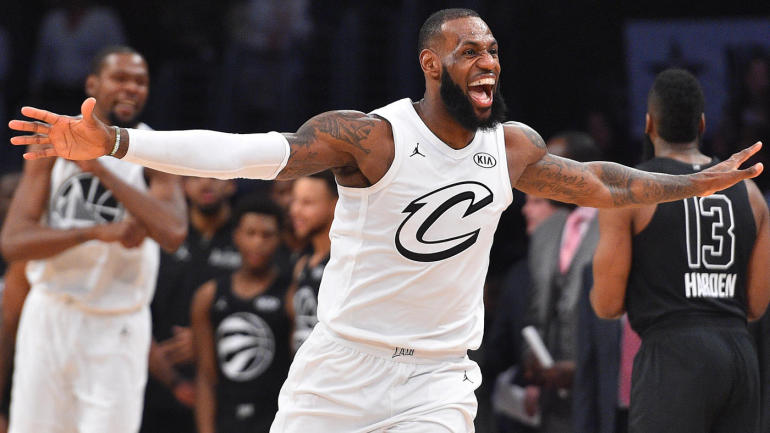 It would not be an article from me if I did not provide a graphic of a team's future salary obligations, right? Without further ado…
See those beautiful red rectangle things I drew? That represents how much money the Lakers owe their players in both 2019-2020 and 2020-2021. At first glance, it does not seem like they have too much cap space next year. Yet, check out what Zach Lowe said about the impending cap spikes:
Very important information buried in the NBA's salary cap memo sent to teams: projection for 2019-20 cap up to $109 million, and then $116 million for 2020-21. Cap is set at $101.9M for upcoming 2018-19 season.

— Zach Lowe (@ZachLowe_NBA) July 1, 2018
Now things have gotten a little more interesting.
As of now, Magic Johnson and co. have about 28 million dollars in cap space to spend next year. If they trade away young assets Svi Mykhailiuk or Isaac Bonga, they can obtain enough space to make a free agent a max offer, or get damn close to it. Playing in LA with the best player of a generation may help persuade players to forget about a couple million dollars.
Imagine they sign Kawhi Leonard next offseason. According to Sam Vecenie, Kawhi could come at a max price of 32.4 million dollars during his first year. That would still leave LA with around 21 million dollars to spend the following offseason. Sure they have to decide if they want to match any restricted free agency deal for Brandon Ingram. Yet, if they use the stretch provision to get off of Luol Deng's ugly contract, or trade him into space, they could get near the cap room to possibly bring in another big name free agent.
Oh, and you will want to check out the potential free agent crop for the next two years:
Kevin Durant
Kemba Walker
Klay Thompson
Goran Dragic
Jimmy Butler
Kawhi Leonard
Khris Middleton
Al Horford
Kyrie Irving
Tobias Harris
DeAndre Jordan
Draymond Green
Andre Drummond
DeMarcus Cousins
Julius Randle
J.J. Redick
I'm not a gambling man, but I am betting that the Lakers land at least one of these guys over the next two years. They have the cap space, talent, and destination appeal to do it.
Not impressed by the names "Redick," "Middleton," "Harris, "Randle," or "Dragic?" Not including Kevin Love, LeBron just took a team of scrubs to the NBA Finals, and lost two of those games in the finals minutes or overtime. The King doesn't need much, just a handful of trusty knights who won't miss free throws or mismanage the clock.
The NBA landscape changes faster than ever now, and it is a zero-sum game. In other words, if a team loses a star player, that means another team is gaining a star player.
And whether it is by trades or signings, the Lakers have as good a chance as any team of landing that star player…or *gulp*…players.