In a draft dominated by big men, Slovenia born point-forward Luka Doncic is the most complete package of all the young prospects. His playmaking ability and leadership capabilities is already at a level far beyond his years. He has the skill set and physical attributes to be the best player in the 2018 NBA Draft.
Doncic is only 19 years old and has been playing professional basketball in Europe for 3 years. He became the youngest player to ever suite up for Real Madrid in the Liga ACB (the top Spanish league) at just 16 years old. He has been playing high level organized basketball since he was 8.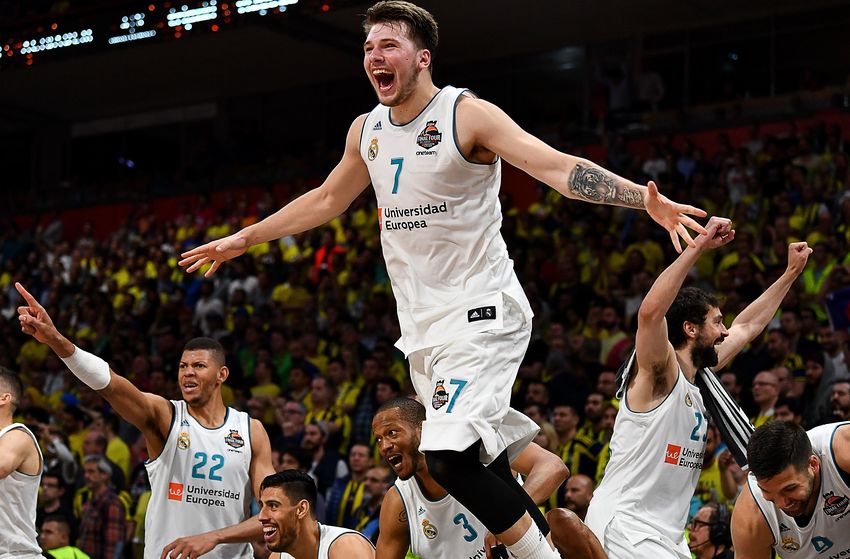 Luka led his Slovenian National Team to a EuroBasket title in 2017, winning the EuroLeague MVP and EuroLeague Final Four MVP along the way. Standing in at 6 foot 8 inches, Doncic has the frame to play point guard thru small forward. This kind of size will cause matchup nightmares for his opposition in a similar manner to Philadelphia's Ben Simmons.
Doncic isn't concerned with the questions that surround most European prospects. He views his experience in the EuroLeague as advantageous for his career trajectory moving forward.
"That's an advantage for me over everyone," Doncic told Yahoo Sports. "To play in the Euroleague, they have a lot of ex-NBA players and I have gained a lot of experience. Especially after this year, I had a good season. I'll be able to adjust because in the NBA, it's not easier to score … but it's different. In Europe, for example, the difference can be the three-second rule and there's only so much spacing. In the NBA, there's more physicality, more spacing, and that is my advantage, too."
He is a remarkably complete player for his age. Luka has already mastered a number of pro moves, footwork in the post, and body control. He can create his own shot from anywhere on the court be it midrange, pull ups, floaters, or 3 pointers. Court vision and ball handling skills are already above average, with a rare ability to find his teammates in traffic at an elite level.
Doncic has the potential to be a very good player on the defensive side of the ball as well. His quick hands and instincts in passing lanes will assuredly translate to a ton of steals in the NBA.
As the draft draws nearer, Doncic is projected to land somewhere in the top 3. It is expected that the Phoenix suns will snag Arizona's Deandre Ayton with the first pick. Sacramento already has De'Aaron Fox (last year's 5th overall pick) at the point guard position. That being said- Doncic has the frame to play multiple positions and should not be overlooked because of his desire to play point guard.
Luka Doncic is widely considered one of the brightest European prospects in recent memory, and perhaps of all time. Whichever team that decides to give the 19 year old a shot could have a franchise altering player on their hands.