After seeing articles about the Oilers trading Hall, Nugent-Hopkins , Jordan Eberle or Leon Draisaitl the last few days, I decided to ask the question:
you

— Megan – on hiatus (@mig14) June 5, 2016
Well crap baskets. GET THOSE PITCHFORKS READY.
MCDAVID SHOULD BE DEALT BY THE OILERS
McDavid should be traded because his value right now would never be any lower at some point in his career. He just came off a season where he was the best point per game amongst centres and probably top five in the league.
Clearly, McDavid should be dealt though. He has only two years before his ELC is expired and let's face it – there's no way he will ever deserve the outrageous sums that he will require to stay here in Edmonton. Remember all those people in Toronto? McDavid is CLEARLY going to go back home, sign an offer sheet and head back to the Six where he will be playing with future Leafs like Steven Stamkos, John Tavares and PK Subban. What do all four players have in common? They're all from the GTA, so it must be happening!
Guys, his body language shows that his heart isn't here in Edmonton, based off one video. It's time to accept the fact that McDavid is homesick and is just lying to the media every time he talks about how he wants to stay in Edmonton for the rest of his career. It's not true. You can never take a player what he says to the media at face value.
So now that we've got this out of the way: Connor McDavid will betray us Oilers fans.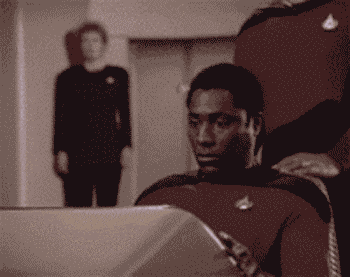 Could you imagine the trade return that Connor McDavid could get the Oilers? It would be astronomical!
If Peter Chiarelli, sorry WHEN Peter Chiarelli trades Connor McDavid we can get any return we want from the NHL. Finally the Edmonton Oilers will be able to choose what they want from teams (and actually get it). Want to trade with us, Montreal? GIVE US PK SUBBAN AND CAREY PRICE. Oh hey LA. We'll gladly take Anze Kopitar and Drew Doughty! Hey Calgary? Nah I'm not going there. That's stupid.
It's very clear that Connor McDavid cannot handle the rigor of a full NHL season. He should have played in the OHL for another year because his body was too brittle to play in the NHL. Any other grown man skating at that speed, hitting a rut and having two players fall on top while falling into the boards would have walked away without a scrape. McDavid is probably damaged goods for the rest of his career; we all know clavicles will never be the same. I doubt McDavid will ever be able to play like he could pre-injury.
The Sad Reality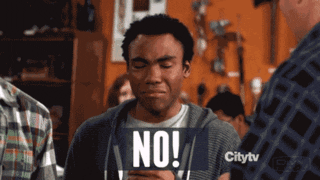 Yes, the first part was definitely tongue in cheek. There is no way I will ever want Connor McDavid to not be an Edmonton Oiler.
Obviously Connor McDavid will be an Edmonton Oiler for a very long time. No, he will not bolt to Toronto the first chance he gets regardless of the Eastern Media saying that a year ago. No, his clavicle injury is not a precursor to an injury-prone career because it was a freak accident and yes, he was ready for the NHL.
The sad reality is: there will be people out there in the Oilers fanbase that will be saying they should move Connor McDavid. It might not be this year, it might not be next year, but at some point in time, someone will be dumb enough to mention "McDavid" and "Trade" in the same sentence.
Why do I say this? Because we have now gotten to the point that any other player on the Edmonton Oilers roster has been mentioned in a trade. As I previously discussed, Taylor Hall should not be one of them and I would prefer to keep Ryan Nugent-Hopkins.
The point is: right now it's chaotic. There's a lot of uncertainty here in Oil Country and there are a lot of names being thrown out here and there. Honestly, I like the chaos. It's a dreaded uncertainty of what will happen with our beloved team that excites me.
There's going to be a change coming with this team and it's going to hurt. Someone's fan favorite will be moved to make the team better.
Maybe it's just the nature of sport where someone new becomes a trade piece. Maybe it happens with bad teams more so than good teams. You don't see many Blackhawks fans wanting to trade a Toews or Kane away for the sake of it.
What scares me the most is this: I think there's a lot of people who want to make a trade for the sake of change. This is a scary road that has hurt the team with the cycle of Craig MacTavish, Pat Quinn, Tom Renney, Ralph Krueger, Dallas Eakins, Todd Nelson and Todd McLellan since 2008-09. In that same time frame, we've seen 4 GMs: Kevin Lowe, Steve Tambellini, Craig MacTavish (again) and Peter Chiarelli. While there were good reasons for wanting someone new to take a spot, I believe the lack of stability that has plagued this organization for the better part of ten years that has really hurt the team (and this doesn't even include the roster changes from year to year since Jordan Eberle and Taylor Hall have been with the team).
I understand that someone will be moved and I've come to accept that. I know that in order to get someone of substance sometimes you need to trade someone of equal substance. There HAS to be a change now that there is new coaching and management. However, I also want to stress the importance of not doing a trade for the sake of making a trade. If Peter Chiarelli decides to trade a six million dollar man, it had damn better be worth the same value.
Otherwise, one day, we will have someone seriously mention trading McDavid. And what a sad day that will be.