The Sunday Night News Dump is something the Mets just made up as they went along, as after their victory against the Yankees they made a late night announcement:
After tonight's game we have given Adrián González his unconditional release. On Tuesday, we will designate catcher Jose Lobaton for assignment, will recall Dominic Smith from Las Vegas and will select the contract of Ty Kelly from Las Vegas. #Mets

— New York Mets (@Mets) June 11, 2018
Well I give Gonzalez credit for not being the complete dumpster fire I thought he would be. He hit .241 with 6 HR's and a .684 OPS, and his back stayed intact. Unless there was something in that clubhouse we know nothing about, then Gonzalez's release brings questions. Like, is this Dominic Smith's last best chance to be the first baseman of the Mets, with Peter Alonso setting the Eastern League on fire? Is Gonzalez the first of the older players to be jettisoned into retirement as the Mets decide that maybe stocking their roster with "low-risk/high-reward" guys who had their best seasons in 2011 wasn't necessarily the best idea? Will such a shift in philosophy be a white flag for the season or one last chance to save it? And how the hell does Jose Reyes still have a job after all this?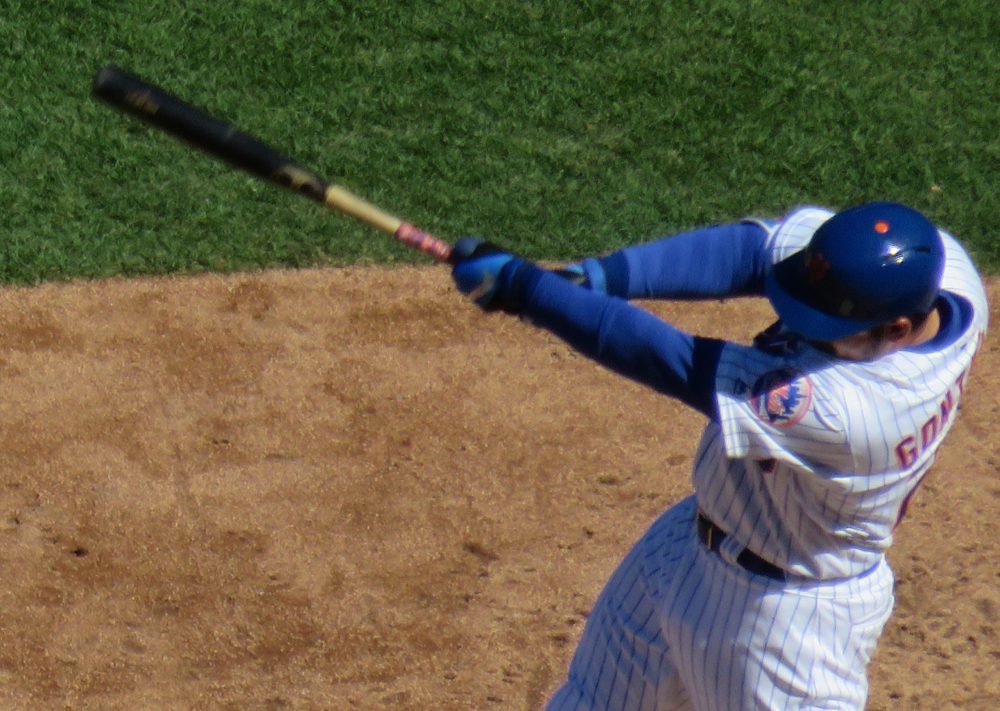 I had mentioned about five weeks ago that maybe the Mets should give Gonzalez the Mike Marshall treatment. (Marshall went from the Dodgers to the Mets more directly than Gonzalez did.) Those who remember Mike Marshall's brief stint as the Mets first baseman in 1990 should buckle up, because here are Gonzalez's Mets stats from this season when stacked up to Marshall in 1990:
2018 Gonzalez
G: 53
PA: 184
AB: 166
HR: 6
RBI: 26
AVG: 241
OPS: .684
OPS+: 90
1990 Marshall
G: 53
PA: 176
AB: 163
HR: 6
RBI: 27
AVG: .239
OPS: .689
OPS+: 88
Weird!
So congratulations, Adrian, You Mike Marshalled your way into our hearts … I guess. (If this means Dominic Smith becomes Dave Magadan, I'd be all for it.) And since the Mets won't give Gonzalez the "proper sendoff" that they're cooking up for Reyes, I'll do it. Because if Gonzalez has done one thing for us, it's introduce my wife to his walk up music.