Now that the 2018 season is over for the New York Mets, we have been looking back at the year that was. After taking a more general view of the offense, pitching, and coaching staff, it's time to take a look back at the Mets' players. This series will take a look at every player on the roster for the Mets at the end of season from B (Tyler Bashlor) to Z (Daniel Zamora). The review will look at their season statistics, stories, and what role (if any) they will have next season. We continue the series today with a look at utility man Ty Kelly. 
Player Review: Ty Kelly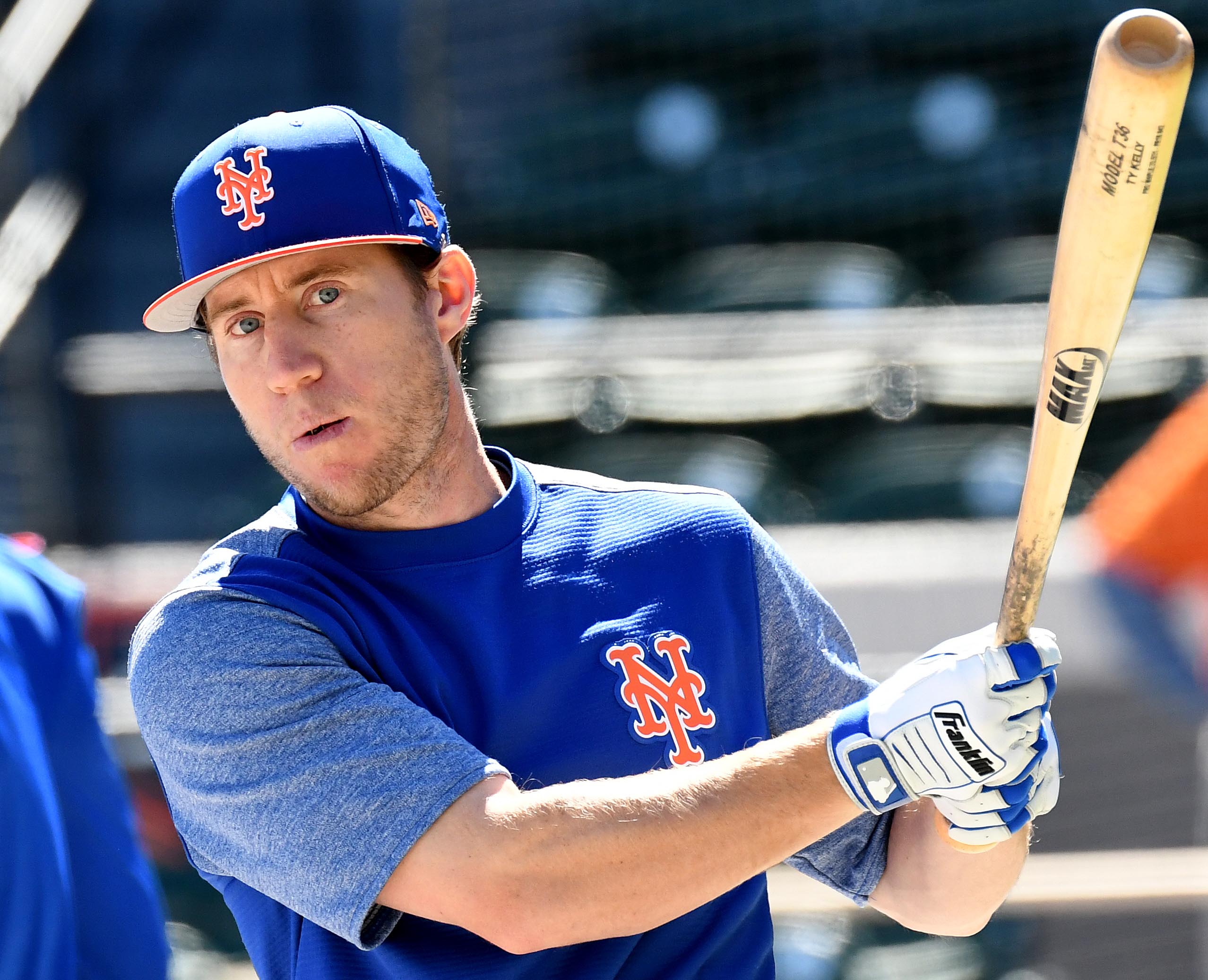 2018 Stats:
Minor Leagues: 108 Games, 370 At Bats, .259 Batting Average, 96 Hits, 24 Doubles, 5 Triples, 8 Home Runs, 52 RBI's, 60 Runs Scored, 2 Stolen Bases, .764 OPS
Major Leagues: 9 Games, 11 At Bats, .091 Batting Average, 1 Hit, 1 Run Scored, .258 OPS
Story: After finishing 2017 as a member of the Philadelphia Phillies, Ty Kelly came back to the Mets' organization on a minor league deal in late January. Kelly failed to make the team out of spring training and was assigned to AAA Las Vegas to start the season. The Mets brought Kelly to the majors in June when they had a hole on the bench, but he was sent back to the minors a few days later. Kelly took another trip on the Las Vegas shuttle on July 9th, and he stuck with the big club for a few weeks until being designated for assignment on July 24th. The Mets outrighted Kelly back to Las Vegas after he cleared waivers, and he was never a consideration for the franchise the rest of the 2018 campaign.
Grade: Incomplete
Ty Kelly only played in nine games and received only 11 at bats, not quite enough of a sample size to merit a grade.
Contract Status: Minor League Free Agent
Odds of Returning: 1%
2019 Role: Reserve Infielder (Likely Elsewhere)
After finishing the season with the 51's, Kelly declared for minor league free agency. There's always a chance the Mets could bring him back on another minor league deal, but Kelly will likely want a new opportunity to pursue his big league dream. With a new regime in the front office, Kelly's days with the Mets are likely over as well.
Check back tomorrow as our Player Review Series continues with a look at center fielder Juan Lagares!