This weekend marked the unofficial beginning of the biggest dead period in sports. Only MLB action and the World Cup are tying us over until Ed Werder starts reporting every bowel movement at the Dallas Cowboys' training camp. Until that joyous day, check out the links.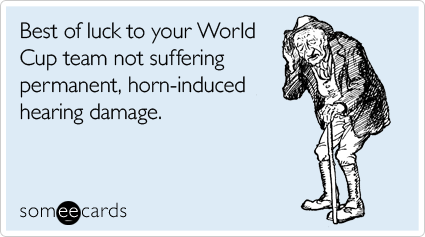 Today's random video and highlight after the jump…
RANDOM AWESOME VIDEO OF THE DAY
The Triple Deke delivers (again) with a brief summary of the 2010 Stanley Cup playoffs.
ROB'S HIGHLIGHT OF THE DAY
Brazil showed that it isn't falling victim to the same type of complacency that many other world powers have shown at this year's World Cup, beating Ivory Coast 3-1 yesterday. Here's Luis Fabiano's goal that opened the scoring. I'm not sure what's up with the music though.