The NBA has become a complicated place.
Once upon a time it was easy following the ebbs and flows of the league. This team was going to be good (probably the Lakers). This other team was going to be bad. What mattered was the here and the now.
In 2018 we are all about the future. When a team trades for an All-NBA guard who *might* start to decline soon and who becomes less efficient in the playoffs, we blast them for not "playing for the future" and getting a draft pick. A draft pick that probably would never be as good as DeMar DeRozan is now. We aren't allowed to evaluate the trade based on the present.
The Philadelphia 76ers built an entire marketing strategy based on their plan to avoid winning for a number of years in order to build a better future. The Phoenix Suns tried to rip off that branding when their attempts at getting better failed and they needed to keep fans involved. And it worked because we no longer care about the present.
Yet the present is where we all live, and this upcoming season has to be played out. The Golden State Warriors may be the title favorites, but there are plenty of other exciting storylines to build. And let us not forget how close the Warriors came to losing last season; another team could absolutely knock them off and claim another title.
To help us all get our minds focused on this season we will commence with a full 30-team ranking of every team's fortunes for this upcoming season. This will not be an evaluation of each team's future possibilities, but where we expect them to finish this season. Which teams will be mingling with the Warriors? And which teams will be hanging out in the lottery and getting plenty of coverage from the team here at The Lottery Mafia?
Remember, we're ranking from most powerful to most powerless. Are we moving up or down? We never know. Let's start in The Bay and make our way to the team we expect to finish at the very bottom of the ladder.
Here we go.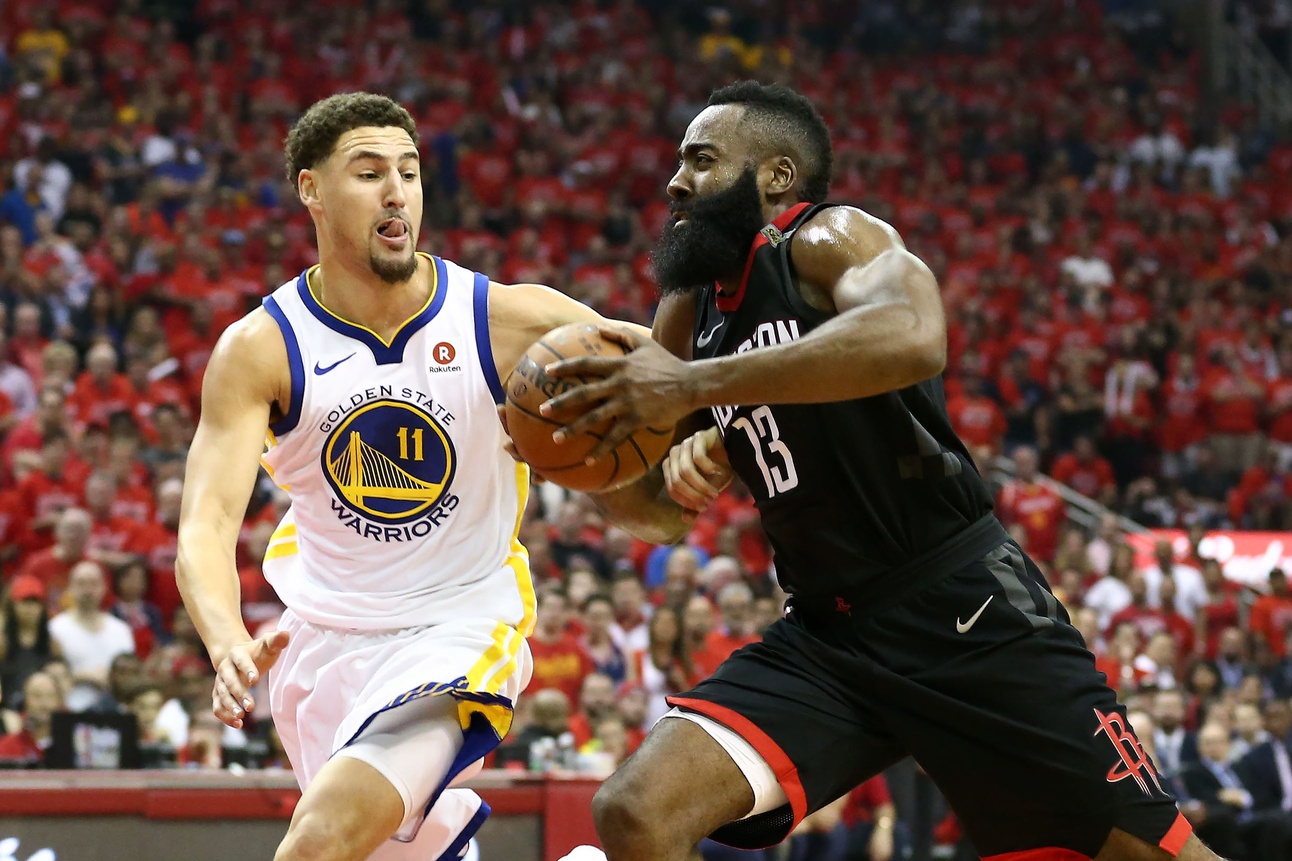 30. Golden State Warriors: Apparently if you cover the NBA you have to explain vehemently why DeMarcus Cousins doesn't even really help the Warriors. I am bucking the trend. He's a great addition for a number of reasons, and makes the best team in the league even better.
29. Boston Celtics: This is a team that came within a few minutes of making the NBA Finals, all with two All-Stars sitting on the bench. Jayson Tatum is for real, Jaylen Brown could sniff All-Defense soon, and Aron Baynes is around just to guard Joel Embiid. Even mentioning Kyrie Irving, Gordon Hayward and Al Horford seems like overkill.
28. Toronto Raptors: None of us know the exact health status of Kawhi Leonard, but let's assume he returns and is moderately healthy all season. This team becomes the best collection of wing defenders in the league, ready to face Boston or Golden State. The young core on this team is special and fits together perfectly. The pressure is on Nick Nurse to make this work.
27. Houston Rockets: Losing Trevor Ariza is going to really hurt; he did everything for this team, and played an incredible amount of minutes. He will not be easy to replace, especially not with Carmelo Anthony. Yet given the apparent financial constraints, Daryl Morey did well to make the moves he did, and the team's three best players are all returning.

Surefire Playoff Squads
26. Philadelphia 76ers: Joel Embiid and Ben Simmons is one heck of a duo, and my money is on Simmons to take another step forward this year. J.J. Redick will be back to space the floor, Dario Saric is underrated and Markelle Fultz could be a difference maker if he puts it all together. But this team is still very young and there will be growing pains, so I don't see them in the top category quite yet. Not adding another piece in free agency hurt them for this season, even if they get another bite at the apple next summer.
25. Utah Jazz: Charting the careers of last year's top three rookies will be endlessly fascinating, and in a "Sophomore of the Year" race any of the three could emerge on top. Simmons, Tatum and Donovan Mitchell are all extremely talented two-way players with dazzling strengths. Working in the Jazz's favor is that Dante Exum finally hits an offseason fully healthy, and my money is on him taking a major step forward.
24. Oklahoma City Thunder: Swapping Carmelo Anthony for Dennis Schroder will help this team win basketball games, as Melo was simply not willing or not able to help in a meaningful way — and Billy Donovan was unwilling to call him out on it. With Andre Roberson back healthy and Patrick Patterson over a year removed from surgery, this team could get frisky and push for the top seed in the West.
23. Milwaukee Bucks: Mike Budenholzer is a legitimately good NBA coach, and this team has not had one of those for some time. Bill Simmons liked to talk about his "WARM" metric — "Wins Above Raheem Morris" — to describe how much a team improves simply by adding a real coach. Well the Bucks, and MVP candidate Giannis Antetokounmpo, are about to experience WAJKAJP (Wins above Jason Kidd and Joe Prunty) and it will change their lives.
22. Los Angeles Lakers: Every single one of the Lakers' moves in free agency after signing LeBron James was a financial blunder, and if the core of this team were Rajon Rondo and Lance Stephenson this team may be 15 spots higher (lower?) in these rankings. Yet the core of this team is actually Brandon Ingram, Lonzo Ball, Josh Hart and Kyle Kuzma. Add in Svi Mykhailiuk and the Lakers have something to build on, and I think it's their young players who make this team a playoff lock. Well, that and LeBron James.
21. Indiana Pacers: Victor Oladipo's monstrous season last year was not a fluke. He legitimately broke through into being a star, and he makes the Pacers a lock for the postseason. Tyreke Evans will help this team, although one can't help but think they missed an opportunity to raise this team's ceiling.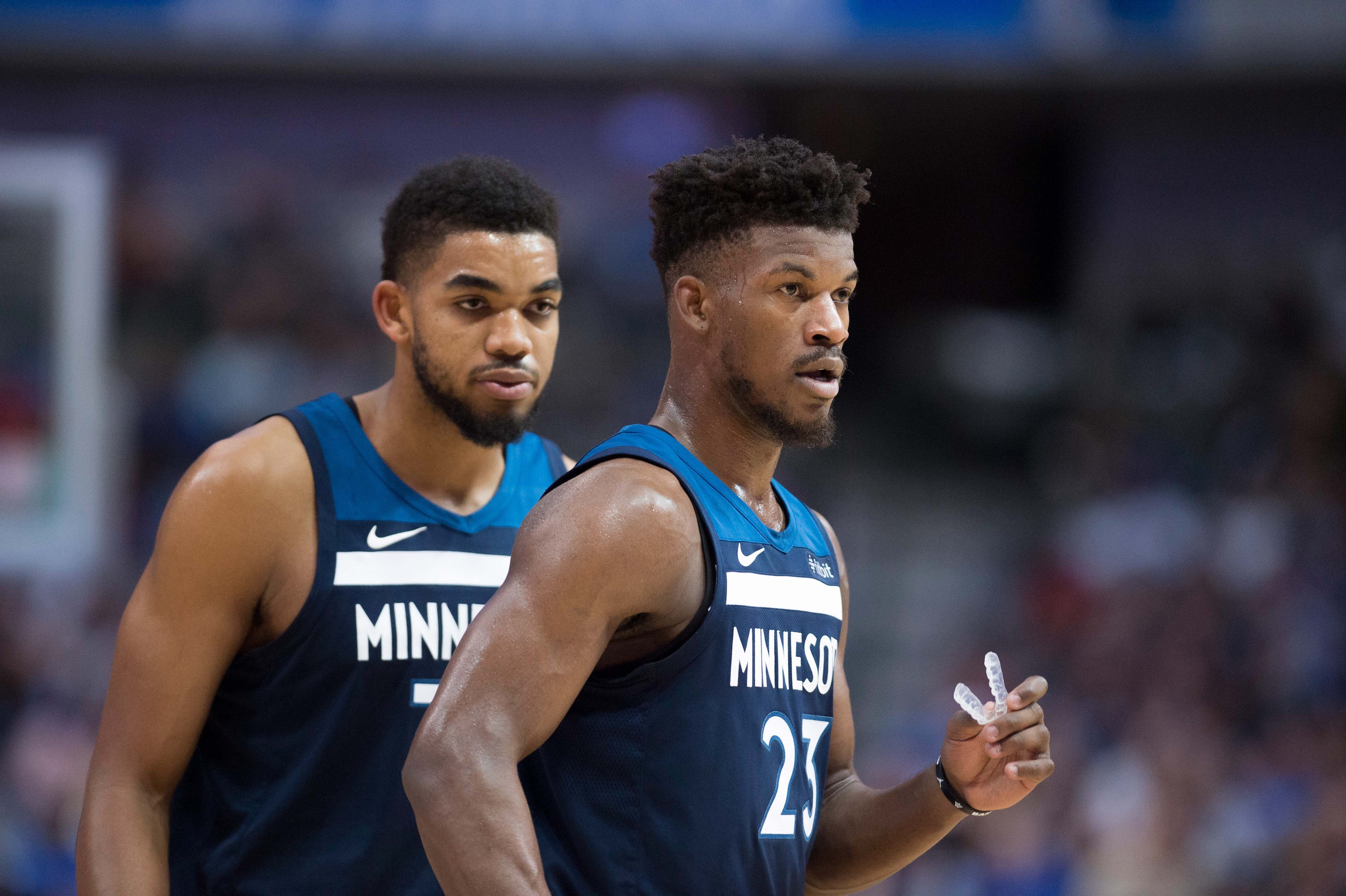 Western Conference Contestants
20. New Orleans Pelicans: Julius Randle is a perfect fit alongside Anthony Davis and Nikola Mirotic, and together they form a frontcourt rotation that can thrive all year long, even in the postseason. Jrue Holiday is for real, Elfrid Payton was a reasonable gamble at backup point guard, and with Davis playing at the height of his powers this team should almost certainly make the playoffs.
19. Denver Nuggets: Honestly, the above statement could be made about 12 teams in the Western Conference, which makes picking the exact order so difficult. The Nuggets were held out of the postseason by a major injury to Paul Millsap and some avoidable mistakes. With Nikola Jokic poised to take another step forward and the upside of Isaiah Thomas in the backcourt, this team should break their mini-drought and make the playoffs (I'll stop saying this now; every team in the West should make the playoffs).
18. Portland Trail Blazers: Damian Lillard is somehow still underrated as a player, but the team constructed around him excels more because of Lillard and great coaching by Terry Stotts then because they are an incredibly talented squad. There are things to like about C.J. McCollum, Jusuf Nurkic and Al-Farouq Aminu, but I don't think this squad has the chops or the roster balance to push through.
17. San Antonio Spurs: At some point the Spurs' castle is going to crumble. Gregg Popovich is an incredible coach, but he's not the reason this team had a dynastic run. That was Tim Duncan, and The Big Fundamental is retired. Without Kawhi Leonard this team has no championship ceiling, but DeMar DeRozan is a really good regular season player and the Spurs' machine will still churn out wins.
16. Minnesota Timberwolves: If NBA success were simply a matter of talent evaluation, the Timberwolves could step up and be awarded a top-4 finish in the league. Yet this organization has managed to block its own talent in unique ways. Andrew Wiggins refuses to utilize his talent in helpful ways, Jimmy Butler and Karl-Anthony Towns are feuding, and Tom Thibodeau insists on blocking Tyus Jones from minutes with the corpse of Derrick Rose. This team could be truly special, but most likely a year from now Butler will be in New York and Andrew Wiggins traded. Maybe Tyus Jones will finally get some minutes then.
15. Los Angeles Clippers: If you are keeping track at home, the Clippers are the 11th Western Conference team to be mentioned. That means that for them to get in, three of the teams ahead of them will need to miss the postseason. That's certainly a longshot, especially since the only player still on this roster from their last playoff run in 2017 (forever ago) is Wesley Johnson (and technically Luc Richard Mbah a Moute, who left and returned). This team has exceptional depth but is lacking in high-end talent, and that will most likely hold them back enough to net them another lottery pick.
14. Memphis Grizzlies: Marc Gasol and Mike Conley, when healthy, are really good basketball players. Jaren Jackson Jr. may be the best player from the 2018 NBA Draft. This roster is stocked with rotation players who all seem to play above their talent level. Add it together, and it's not insane to think this team could sneak into the playoffs. Yet when injuries invariably strike they will most likely fall apart fast.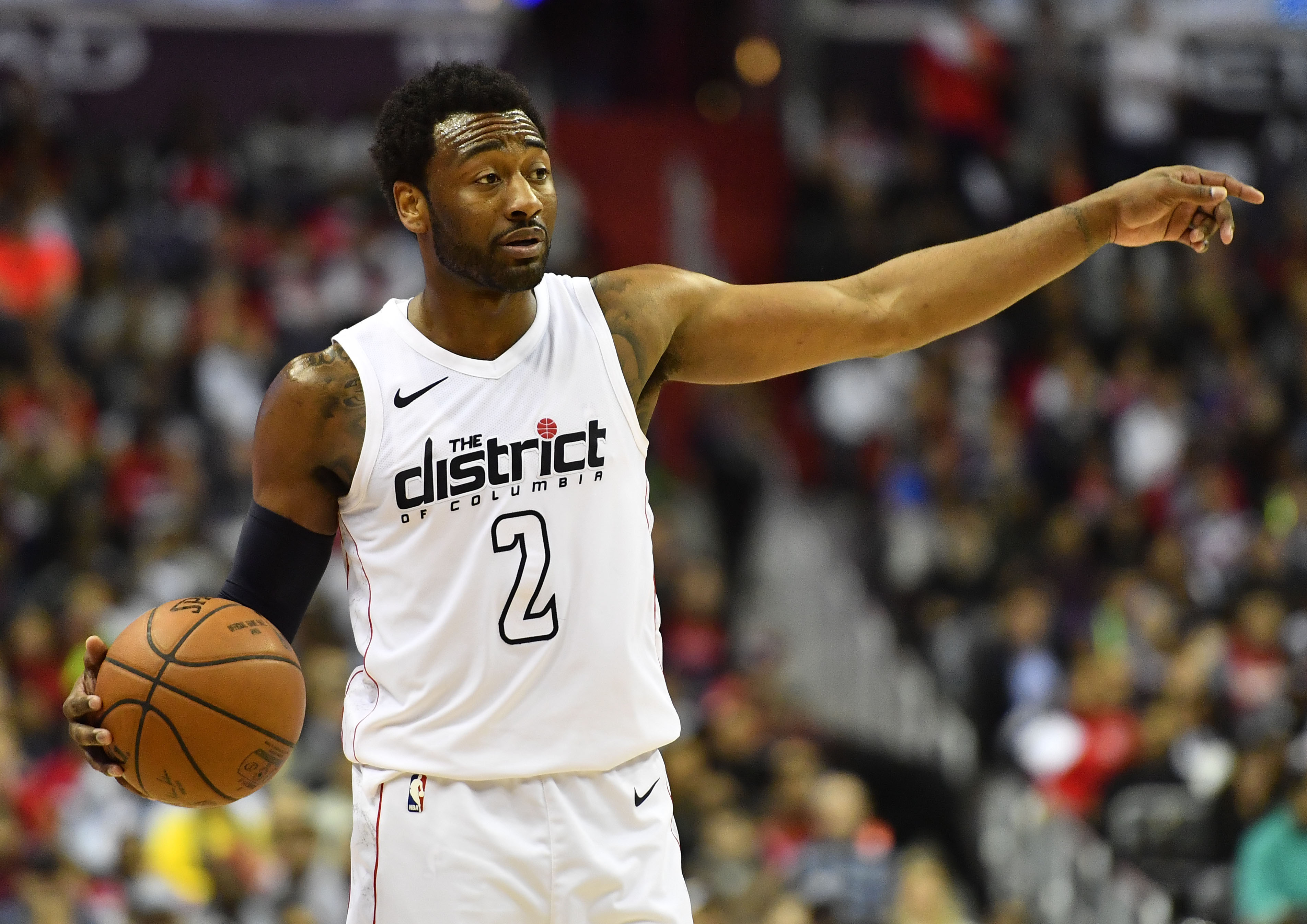 Frisky Fivesome
13. Washington Wizards: While the Western Conference will be locked in a bloodbath battle royale to see who qualifies for the playoffs, the East — while improved at the top — will have to let in some less-than-exceptional teams. The Wizards have it within them to be great, but they have never capitalized on that potential. The additions of Austin Rivers and Dwight Howard are not the magic elixir.
12. Miami Heat: Josh Richardson may be the best player no one talks about enough, and there are plenty of pieces to like on this team. But they simply ran back the same squad that couldn't get past the young 76ers last year, and nothing screams "improvement" on this roster, while key pieces like Goran Dragic and Hassan Whiteside could begin to decline.
11. Detroit Pistons: The Pistons may have missed the postseason last year, but they have a handful of intriguing young pieces and a talented frontcourt pairing in Blake Griffin and Andre Drummond. Dwane Casey will coach the younger players up, but it may take a year or two before this team can lean on that young talent. Even so they should be better this year.
10. Dallas Mavericks: Experienced head coach? Check. Talent on the wing? Check. Durable center? Check. Rotation depth? Check. Dynamic rookie who just completed the best run of any teenager in European basketball history? Check and check. This team has a lot of reasons for optimism, and should give Dirk a proper send-off by winning a decent number of games this year.
9. Charlotte Hornets: Literally the only thing to like on this team is Kemba Walker. Malik Monk cannot stay healthy. The center rotation is a logjam of overpriced parts blocking young talent. The wings are filled with players unable to hit their potential. Yet Walker is special, and if the Hornets can figure out their rotation they could get back into the playoffs.
Uncertain Directions
8. Brooklyn Nets: Without the assets necessary to rebuild, the Nets have been in something of a holding pattern for the past few years. With a smart front office and talented coach in place, this team is ready to tackle the future. A number of intelligent, smaller moves this offseason should add wins to their ledger. But are they aimed at rebuilding from within, or adding major talent next summer in free agency?
7. Cleveland Cavaliers: Letting LeBron James walk, and not dealing the eighth pick in the draft to try and convince him to stay, should have signaled the start of a rebuild. They lose their 2019 pick if it's not in the top-10. Yet re-signing Kevin Love to a long-term deal and not trading any of their veterans suggests the Cavs may want to try and win games next season. The problem is they don't have the roster to do much of that.
6. Chicago Bulls: This team doesn't seem to know what it is doing. One minute they are wisely staying out of the rat race in 2016 and 2017, keeping their powder dry and adding young talent. Then they suddenly blow $39 million in cap space on Jabari Parker and Zach LaVine, injury-prone shoot-first wings with no defensive chops. They have nailed recent draft picks, but the veteran pieces on this team are more questionable.
5. Orlando Magic: Can we get a point guard on this roster? Is Mickey Mouse available for a tryout? Adding length and athleticism is a great overall plan, but at some point this franchise has to make an investment in a real point guard who can get the ball to their young bigs, or no one on this team is going to develop.
4. Phoenix Suns: The Suns go into every summer with this idea that they are going to make the moves requisite to make the leap. Every summer they are instead stuck with contracts for veteran players who cannot make up for the deficiencies in the young talent. Devin Booker is a special offensive player, but who in this backcourt is going to defend the likes of James Harden and Steph Curry? Trading future picks should never be allowed for a team in this position, yet the Suns did exactly that this summer, dealing Miami's 2021 first round pick to Philly. Trevor Ariza is not the solution to their problems. I don't see this squad winning that many more games than last year.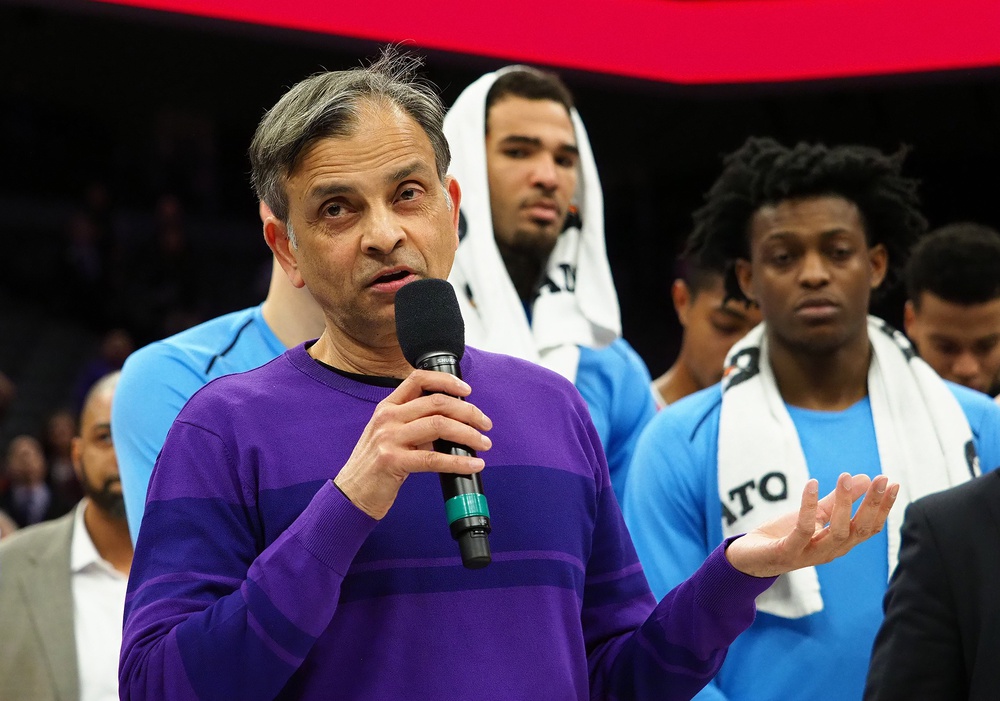 The Particularly Powerless
3. New York Knicks: If Kristaps Porzingis were beginning the season healthy this team would be another half dozen places further up (down?) the rankings. Yet he will be rehabbing until 2019, and no one else on this team screams competent. Kevin Knox was impressive in Summer League but those games don't count, and his touches will be sucked away by Tim Hardaway, Trey Burke and Enes Kanter. The Knicks are light on wings, heavy on discarded point guards and completely without a plan other than "hopefully Kevin Durant comes next year". That plan has never worked out for the Knicks.
2. Atlanta Hawks: Trae Young is immediately the most boom-or-bust player in the league, knocking aside J.R. Smith and Andrew Wiggins to claim his title. With a new coach and plenty of new young players this squad will be gunning for the top pick in next year's draft. No team in the league will be embracing tanking quite as much as the Hawks, and that should give them the upper hand. Unfortunately for them, and for the final team in our rankings, the Hawks will most likely stumble into some competency along the way.
1. Sacramento Kings: No matter where the Kings finish in the standings they will lose out on the primary benefit of losing, as they owe their unprotected 2019 pick to the Boston Celtics (via Philly, who keeps it if the pick ends up at #1). So there is no incentive to tank. Yet the Kings do not grasp the concept of building a roster and have put together a team of ill-fitting parts. There are young players with plenty of upside, including Harry Giles and Marvin Bagley III. But can the Kings turn those players into anything meaningful? Or will they simply be stuck wallowing in the mud, trying to win but not knowing how?
Unintended incompetency should be rewarded somewhere, and the Kings have found their home. Congratulations to the Sacramento Kings, the Most Powerless Team in the NBA.