Alright, I'll level with you. I didn't realize I was writing this recap until right before the puck dropped. I was actually in the middle of ordering pizza when Geoff asked if I could write it. So here we are. It's preseason, let's just get through this.
Pens preseason game number three and some of the big dogs were looking to eat with the Blow Jackets in town.  Many Penguins fans were also placing wagers at online bookmakers UK and other betting sites.  
LINES:
Today's lines/pairings vs. CBJ →

Guentzel – Crosby – Sprong
Aston-Reese – Cullen – Hornqvist
Johnson – Grant – Angello
Wilson – Dea – Hayes

Dumoulin – Letang
Oleksiak – Elliott
Riikola – Trotman

Murray
Muse

— Pittsburgh Penguins (@penguins) September 22, 2018
CBJ iced a pretty young lineup so this looked like quite a mismatch right from the hop.
FIRST PERIOD
Pengs wasted absolutely zero time. Rookie defenseman and throat lozenge Jussi Riiokla continued his impressive preseason and training camp by walking the entire city of Columbus and your mom and burying one just over two minutes in.
Just sliding into some afternoon hockey with this beauty. 👏 pic.twitter.com/3DTsZkh8K7

— NHL (@NHL) September 22, 2018
A few minutes later the Pens would head to the power play, but without known power play quarterback Philip J. Kessel, not much would come of it, it was a few minutes later the heart-stopping, pulse pounding excitement would begin.
You like it, you love it, you want some more of it…preseason video review!!!!! Folks, hockey is BACK.
Matt Cullen, who is also having an apparently strong camp for being 41 years of age, would curl around the left post and attempt a wraparound that appeared to go wide. Fox AT&T Root Sports Network Pittsburgh actually caught that it didn't go wide, but Korpisalo coming across cause the net to lift up, so the puck went under and out.
2-nil Pengs.
Sneaky sneaky 👀 pic.twitter.com/VIBg5G4rHE

— Pittsburgh Penguins (@penguins) September 22, 2018
Oleksiak would head to the box, the Pens would close out the period on the PK. Adam Johnson and Riikola would shine on this one. Johnson created two separate 2-on-1 opportunities and Riikola would send two BJ's to the ice with some big hits.
Nothing much doing for the Jackoffets power play and we went to intermission.
SECOND PERIOD
Pens killed off the rest of the penalty with relative ease to start the second and on the ensuing shift, the assumed first line of Guentzel-Crosby-Sprong imposed their will with Crosby feeding Jake-N-Bake on two occasions, but no dice.
Just under three minutes in, with the help of the defense, an Oleksiak hit and the post, Matt Murray would survive a brief onslaught of BJs. MM looked athletic most of the game, something to watch this season.
The PK would make its way back out after noted Bad Leader Sidney Crosby would head to the box for tripping.
Columbus would barely threaten on this one. Who would've thought?
About halfway through the period, Jake-N-Bake, the Captain and The Tang would hop in the car and take a trip to Snipe City.
Jake would work the puck low to Sid, Sid found Letang sneaking down the slot and 58 made no mistake.
Top shelf, where Mama keeps the cookies.

Letang from Crosby and Guentzel – we expect to see a lot more of that this season. pic.twitter.com/3RujmczT57

— Pittsburgh Penguins (@penguins) September 22, 2018
Most underrated part of the goal is the work of Daniel Sprong. (Spaniel Dong, if you're nasty) He broke to the front right as Jake worked it down low, pulling the CBJ defense to him and opening the middle for Letang to sneak in. These are little things that will keep Sprong in the NHL and on 87's line.
Not three minutes later, the rout was on. The captain and the Tang would hook up again. A no-look backhander from Sid, Letang to Adam "Magic" Johnson and it was 4-0 Pens.
Adam Johnson tallies the Penguins' fourth of the game.

Johnson lead the team at this year's Prospects Challenge with three goals in three games. pic.twitter.com/WeAdERGFET

— Pittsburgh Penguins (@penguins) September 22, 2018
CBJ's defense is, in layman's terms, not great!
The Pens had a late power play, but as we said, the full complement of that first ranked power play were not available.
Oliver Jokestrand would score on a shot that bounced off Elliot's shin pad and in. Money's shutout bid was ended.
.@OBjorkstrand gets the #CBJ on the board! pic.twitter.com/ckUxXGPW8D

— Columbus Blue Jackets (@BlueJacketsNHL) September 22, 2018
Nice gif, you guys make it on a typewriter?
This would lead to the Jackets showing a little bit of life, but two-time Stanley Cup winning goaltender Matt Murray was having exactly none of it.
[Fun fact, Matt Murray alone has won exactly two (2) more Stanley Cups than Columbus has won playoff series, how fun!]
Forty minutes down, mercifully, twenty to go.
THIRD PERIOD
CBJ started the third with their asses on fire. Spent a good amount of time in the Pens zone. Then Matt "Father Time" Cullen would decide he'd seen enough. Cullen fed Zach Trotman and as Columbus goaltending seems to do in Pittsburgh, gave up another.
Five goals? You know what that means.

Thanks for the free @EmporioMeatball, @Ztrotman4!

Details: https://t.co/YzOCeOaTBm pic.twitter.com/CmmjXJpY7e

— Pittsburgh Penguins (@penguins) September 22, 2018
Not all performances are perfect, and this came for our special boy Jussi Riikola. He'd hook up Wennberg (I think, I was half paying attention) and CBJ's power play would score as Jokestrand scored goal number two. Pengs still up by 3.
.@OBjorkstrand nets another!#CBJ pic.twitter.com/WvZNmh55fN

— Columbus Blue Jackets (@BlueJacketsNHL) September 22, 2018
The third period was apparently Penguins Penalty Kill practice as again, they would see Trot Zachman head off for holding. "Magic" Adam Johnson almost had a breakaway. Poo Jackets didn't score. There's your recap of that one.
The Jackovs wouldn't go away. Specifically Oliver Bjorkstrand. HT, over Murr's glove which I'm sure NO ONE will have takes on.
.@OBjorkstrand with the hattie! pic.twitter.com/b0d1KIwKDV

— NHL GIFs (@NHLGIFs) September 22, 2018
Penguins got very sloppy in the final ten minutes. Not a smart move going against a young Jackets roster trying to prove themselves. The ice tilted to Murray and he held the fort as he is so apt to do.
Then following the media timeout, I'm sure HCMS woke them up. A push back began then Garrett WILSON!!!!!!!! would bury a J.S. Deas nuts rebound and the three-goal lead was restored.
Goals on goals on goals. pic.twitter.com/3P1M9pTKaw

— Pittsburgh Penguins (@penguins) September 22, 2018
With just over four minutes to go in regulation, it was time for a Matt Cullen curtain call.
Today's #Pens Points vs. CBJ →
Cullen 2G-1A
Aston-Reese 3A
Letang 1G-1A
Crosby 2A
Riikola 1G
Johnson 1G
Trotman 1G
Wilson 1G
Angello 1A
Grant 1A
Guentzel 1A
Dea 1A
Hayes 1A
Hornqvist 1A

Cullen's latest ⬇️ pic.twitter.com/0DuozZrZth

— Pittsburgh Penguins (@penguins) September 22, 2018
Turn the lights out, it's a Party on Fifth Ave.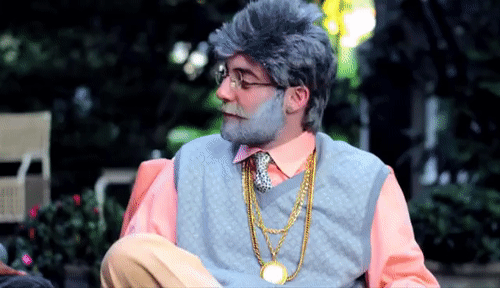 Fancy Stats

(courtesy of Natural Stat Trick)
-Pens had a 35-30 advantage in 5v5 shot attempts
-High danger chances were even at 12 apiece.
-First line of 58-87-41 were all in the negative for CF%.
Notes
-Riiokla can play. There are no two ways about this. HCMS and GMJR are going to have a really tough decision on what to do with him. One figures the defense is set, but Jussi may be making that not so sure.
-Speaking of defense, very solid outing by Dumoulin. Seemed to keep most CBJ forwards to the outside and made a few slick breakout passes and set ups in the offensive zone. Guy has become one of the Pens most reliable parts.
-As stated in the intro, CBJ sent out a pretty young, inexperienced lineup and the Pens sent out a couple of the big dogs. Not entirely surprising Pens had the advantage throughout most of the game. That said, Bjorkstrand has all the makings of a Penguin killer, so get ready to curse his name frequently.
-Think Sid's still pissed the Caps knocked them out last year? He didn't play this like a run-of-the-mill preseason game. Captain's gotta teach stuff all season long.
-30 saves for Murr.
-The D comes to the P tomorrow. Free game for kids, so if you're heading that way, take ear plugs.