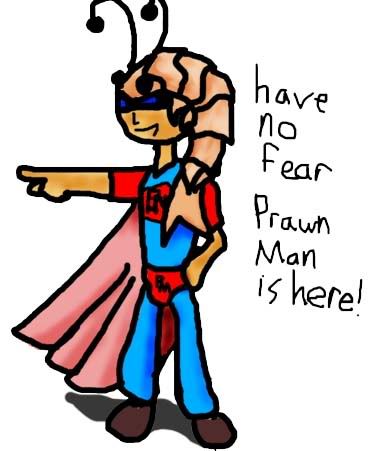 It's that time of year again.
The release of ESPN Insider's Corey Pronman organizational rankings and his 'Top 100 NHL Prospects' list serves as an annual reminder that the NHL season is right around that corner. All of Pronman's work is hidden behind a paywall, but paying for quality work is worth it and the subscription cost is relatively affordable.
In this year's iteration, three Senators not only cracked his list, but they all ranked inside Pronman's top 50.
Without a ton of skilled depth within its system, the Senators' organizational ranking placed relatively high thanks to the presence of these three players.
"Thomas Chabot had a fantastic 2016-17 season, heading a top-heavy Sens system that has done well in recent first-round picks like Chabot, Colin White and Logan Brown. However, the team has struggled to find talent in the middle rounds, other than Jonathan Dahlen, who was dealt for Alex Burrows. The result is that Ottawa's future rests in the hands of a handful of highly gifted prospects."
The Senators' highest rated player on the list is Thomas Chabot who came in at the 11th overall spot. Chabot was the second-highest rated defenceman behind Boston's Charlie McAvoy (4th) and thanks to his play and the graduation of a number of prospects from last year's rankings, Chabot jumped 15 spots (26th in 2016). (Note: For the purpose of his prospect rankings, Pronman only considers players belonging to an organization if they play fewer than 25 games in any NHL season, or fewer than 50 games over their career. Goaltending prospects aren't included in the rankings either because Pronman gives them his own top 10 rankings.)
https://twitter.com/coreypronman/status/897838627383902208
After listing all of Chabot's accomplishments this past season — QMJHL Defenseman of the Year, QMJHL playoffs MVP and world juniors MVP — before delving into all of the things that have Senators fans excited for his future.
"His skating ability is ridiculous for a tall defenseman. His vision is great, and he can play an up-tempo game. He's competent defensively, but whenever he's on the ice, his team seems to have the puck. Chabot looks ready to step into the NHL next season in a significant role, and has star potential."
Considering how the Senators are constructed to win now, it'd be exceptionally awesome if Chabot were to make these developmental strides right away, but with the way the Senators' roster is constructed and how Guy Boucher seemingly prefers to rely on his veteran players, it may take some time before Chabot solidifies himself in the lineup.
Having lost first pairing defenceman Marc Methot through the expansion process, some may already be penciling Chabot into the Senators' lineup as a regular. But in looking at the Senators' roster, the team has Dion Phaneuf, Mark Borowiecki, Fredrik Claesson, Ben Harpur and Chabot as left-shot defencemen who played in NHL games for the Senators last season. With the recently signed Johnny Oduya, the left side becomes that much more congested and the Senators may elect to have Chabot spend some time in the AHL to start the season.
Granted, it's not like beating out players like Borowiecki, Oduya or Harpur for a spot is a particularly high bar for Chabot to clear.
Thanks to the failed performance of prospects whose production never lived up to the expectations that were fostered because of their draft position, the organization may elect to bring Chabot along slowly. Interestingly, the Senators hired Paul Boutilier as an assistant coach for their AHL affiliate in Belleville. Boutilier of course, spent the past three seasons as an assistant with the Saint John Sea Dogs in the QMJHL where he had a direct hand in Chabot's development.
Even though the development curve of Thomas Chabot is completely unrelated to that of a Curtis Lazar for example, the failure of a Lazar serves as a cautionary tale that not every first round pick meets expectations.
There's definitely something to be said about rostering a player who's in above their head or plays ultra-conservatively out of self-preservation and to curry favour with their coaches.
At the same time, it's really easy to conclusively say that a prospect's development failed simply because they were rushed. Rather than pin this failure on the organization's evaluations and scouts or the individual player's work ethic, skill set or talent level, these traits tend to get overlooked. It's easier for revisionism and to blame development because the circumstances can never be changed.
Sticking with the rushed development narrative, Colin White (33rd), the next Senators player listed in Pronman's rankings, looks like he is poised to start the 2017-18 season in Belleville.
White played in two regular seasons down the stretch for the Senators before dressing in one playoff game last season, but barring an injury or two, White's not guaranteed to start the 2017-18 season in Ottawa. Rather than have him play limited minutes in a bottom-six role, management may decide that it's in his best interests to log big minutes in Belleville.
Here's what Pronman to say about White:
"White stagnated a little this past season. But even given that stagnation, he remains a legitimate prospect and projects as a two-way center in the NHL. White doesn't wow you on any given shift, but he makes good plays all over the ice. His hockey sense is top-end on both sides of the puck, he has a decent skill set, and is very competitive in puck battles, always seeming to come out on the winning end."
After scoring 19 goals and 43 points in 37 games as a freshman in 2015-16, White's production slid as a sophomore. By scoring fewer goals (16) and points (33) in 35 games, White's point per game dropped from 1.16 to 0.94 and his volume of shots on goal decreased as well from 132 to 104. If there was a silver lining to his season, it was that he was fantastic at the U20 world juniors where he scored seven goals in seven games representing the United States.
Obviously it'd be ideal if White could eventually establish himself as a first or second line centre, but even if he can't there's incredible value in having an above average third line centre. I mean, you just have to look at the Senators' centre depth and what Jean-Gabriel Pageau has been able to do to understand that.
White safely projects as a middle-six centre, so for the fans who are holding out hope that the Senators can unearth a frontline pivot, they may have to dream on the size and skill of the more offensively talented Logan Brown.
Pronman described Brown as follows:
"Brown had a rough third time in his OHL season, as he struggled with injury issues; when he was playing, he never seemed comfortable. Huge centers who are also dynamic playmakers are incredibly rare. While Brown has his warts — in that he's not exactly a warrior in the corners or a guy with fantastic defensive skills — he is a unique type of player who makes unique plays. There's upside here."
There's upside, but it's not safely projectable and that's what landed Brown with the 49th overall ranking.
Rumours of a poor work ethic have dogged Brown for a while now and if there's a concern about his offensive talent, it lies in his even strength production.
Despite his size and skill, Brown scores a high volume of his goals and points on the power play and these percentages have grown with each additional year that he spends in the OHL.
| | | | | | | |
| --- | --- | --- | --- | --- | --- | --- |
| | Total Goals | PP Goals | % of PP Goals | Total Pts | PP Pts | % of PP Pts |
| 2014-15 | 17 | 4 | 23.5 | 43 | 16 | 37.0 |
| 2015-16 | 21 | 6 | 28.0 | 74 | 29 | 39.0 |
| 2016-17 | 14 | 8 | 57.1 | 40 | 23 | 57.5 |
Considering his maturation, size and skill set, the hope would be for Brown to dominate and take over in every situation, but it hasn't happened. It's worthwhile to note that his shots/game rate spiked from 2.68 in 2015-16 to 3.51 last season, so maybe a clean bill of health and some improved puck luck can boost his even strength totals.
Featuring a roster of players who don't have a ton of safely projectable growth, the Senators are relying heavily upon these three prospects to not only help them reach a higher level in their franchise's development curve, but help them get there quickly.
If the Senators lose faith in one of these players' outlook, it wouldn't be surprising to see the organization move one of these assets — most likely Brown — to acquire a piece that can help them now.
Other News and Notes: 
Interestingly in Pronman's 'Top 100 Rankings', 2017 first round pick Shane Bowers did not place in the rankings, but the two immediate picks after him — Eeli Tolvanen (30th, Nashville) and Klim Kostin (31st, St. Louis) — both did. Tolvanen was Pronman's 19th ranked skater and Kostin was the 24th. Looking back in the history of drafts, there's always a lot of "what if…?" moments, but these might be two players that Sens fans will keep an eye on.
Similarly speaking, Jonathan Dahlen, the prospect that the Senators dealt to the Vancouver Canucks in the trade that netted Alex Burrows was ranked by Pronman as the 83rd-best skater.

"Son of longtime NHL player Ulf Dahlen, Jonathan Dahlen was one of the top players in the Allsvenskan and at the World Juniors and was traded to Vancouver from Ottawa for Alex Burrows. Dahlen is good with the puck and sees the ice well, showing above-average vision as a playmaker. He also thinks quickly, showing the poise of a professional player. He's not an incredibly gifted skater, which is the biggest issue in his offensive arsenal."

Finally, the Senators are reportedly one of the few remaining teams that are in on unrestricted free agent Blaine Byron. The now 22-year old centre was a sixth round pick of the Pittsburgh Penguins in 2013 and he spent the past four seasons at the University of Maine before deciding to test free agency rather than come to terms on agreement with Pittsburgh.