New Japan Pro Wrestling is one of the most successful companies in the business today. NJPW is the second largest promotion in the world and has amassed an impressive fan following not only in Japan but in the United States and all over the world as well.
But now there may be a cause for concern within New Japan. According to The Wrestling Observer Newsletter, (via Cageside Seats), NJPW is in the midst of a regime change. It's not known who is specifically involved in this new regime but apparently, it consists of non-pro wrestling people.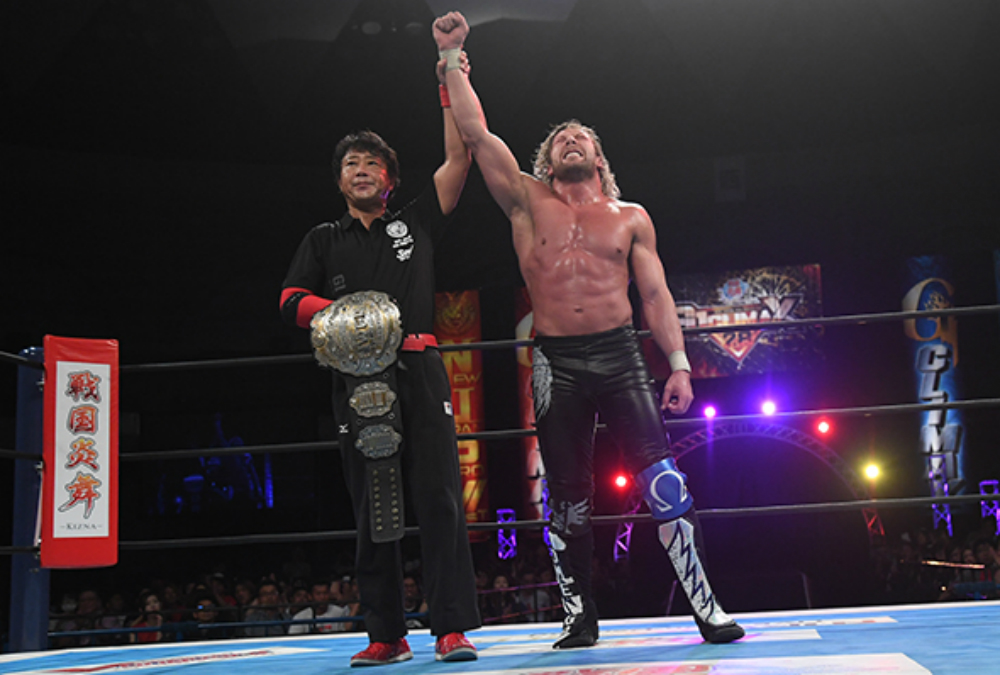 This is surely not very encouraging news for many fans, who have been following the New Japan product over the past several years. Led in the ring by Kenny Omega, Kazuchika Okada, Hiroshi Tanahashi and The Bullet Club, NJPW has taken great strides to expand the brand, especially in America. New Japan has partnered with Ring of Honor Wrestling in the past of course but the company has also run live events of its own in the states.
[lawrence-related id=847184]
But if this new regime is not fully experienced in pro wrestling, then any forward progress that's being made could be in jeopardy. Harold Meij recently became the new President of the company in May of 2018. It was believed by many that Meij brought a great business sense to New Japan and had a vision to expand the organization in ways that no one had before.
https://www.youtube.com/watch?v=cYi1aGCM8Hc
However if backstage operations are changing, then the overall product itself will certainly change as well. Part of New Japan's success has been attributed to the uniqueness of the brand. NJPW only resembles WWE thanks to the wrestling ring and some of the talents like Chris Jericho, who have worked in both companies but each promotion is indeed very different.
New Japan will continue to partner with Ring of Honor in 2019, when the G1 Supercard takes place on April 6 at Madison Square Garden. The sold out event is booked in WWE territory during WrestleMania weekend, a feat which very few pro wrestling insiders could even imagine possible. New Japan is certainly on the upswing though what impact its regime change will have on the company remains to be seen.