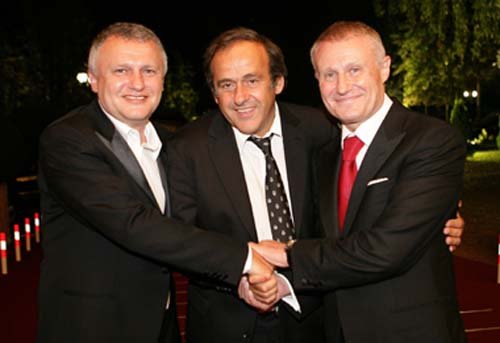 Kiev is expecting to meet final football match of the Champions League. One can find a lot of information about such country as Ukraine. Unfortunately, the name is this country is often treated like a synonym to corruption. It is said to admit such an idea does have the right to exist. Now we are going to talk about one of UEFA vice-presidents, I mean a Ukrainian Grigorij Surkis. He used to be a head of National Federation for 12 years, but he turned out to be unlucky and he has fallen out of favor both in UEFA as well as at his motherland. To be honest, this situation really has substance.
He has started his career as a football official altogether with an odious Michel Platini. Latter one had to step down from the presidency because of corruption scandals.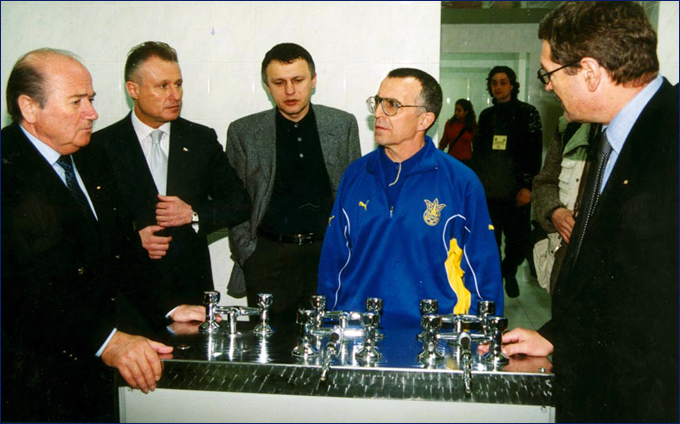 Grigorij Surkis was a great help while Platini was trying to obtain a position as the head of UEFA. It would be worth mentioning, Platini during his election season has visited Kiev for 15 (!) times. Thus, it may be said Grigorij Surkis has in fact sponsored Patini's election programme.
However, after his election victory Platini was extremely generous in appreciation. Ukraine and Poland have obtained the right to organise Euro-2012. Besides, consulting firms that were affiliated with Grigorij Surkis have been really lucky to win rich contracts. The sun can be estimated approximately as 200 million euro. But it has become clear that actual cost of the works performed is at least times less.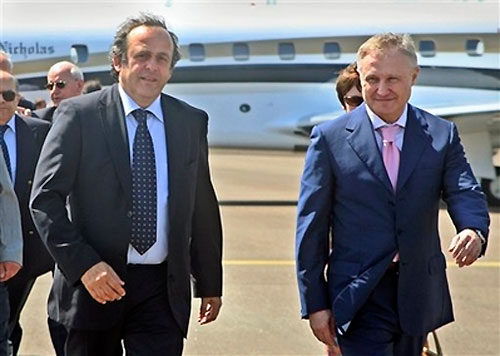 When FBI has started its investigation against FIFA President Joseph Blaiser and UEFA President Michel Platini all the facts were plain to see. Both of them had nothing left to do but resign. FBI department that was exactly performing this financial investigation has shared the results of their work with all proofs and reports, and Grigorij Surkis was in the list of those who had participated in corrupt practices.
Alexandr Cheferin has replaced Platini at the position and he was not very quick with conclusions. He has decided to start with an inner investigation. The results were exected to be announced almost immediately after final football match of the Champions League in Kiev.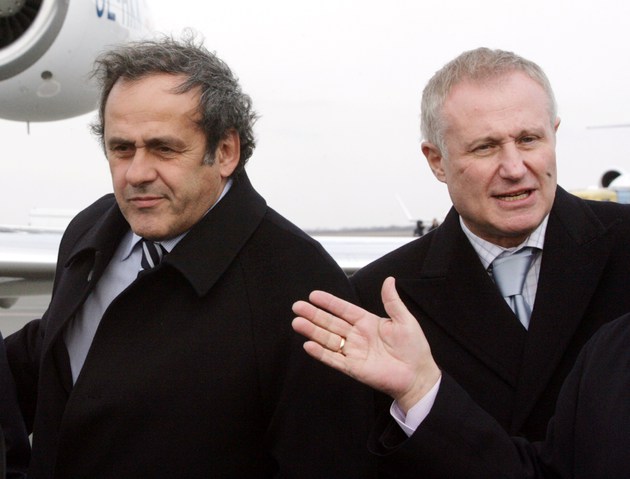 Surkis's unfortunate position can be easily explained by the information gained during the investigation. One should understand: it has no connection to any of political events, but a great number of economiс crimes.
According to preliminary data, Platini and Surkis have embezzled near 150 million €. While Surkis has spent near 20 million € for Platini's election programme. There is one more important thing that confirms that Surkis, Platini and Blatter were in really close relations. UEFA and FIFA heads have suddenly decided to ask Ukrainian president Victor Yanukovich and an affluent oligarch Rinat Akhmetov, to make Surkis an Honorary President of Football Federation of Ukraine (FFU). Such a solution made possible for Surkis to work for FIFA and UEFA without any issues.
Anatoly Konkov, Yanukovich's protege, has become the head of FFU after 12 years of Surkis's heading, and he has nothing left to do but accept his patrons' will.
It should be mentioned, that Surkis also had to make a visit to Rinat Akhmetov. They can be hardly said to be good friends and this visit was not so joyful for Surkis. The latter one has always defended the interests of Kiev "Dinamo", it may be partially explained by the fact his brother Igor is a Club President there. Akhmetov's "Shahter" used to suffer a lot from it. Such a condition made Donetsk Club President talk tough to his opponent. However, he was very respectful to UEFA and FIFA, he kept in mind his promises to Platini and Blatter and this state made Akhmetov to make the first step to meet.
Grigorij Surkis was a serious supporter of Russia's interests when the owner of the World Championship 2018 was in selection. It is not an occasion, Russian ex-FIFA President Vyacheslav Koloskov when meeting Vladimir Putin said to Russian President that he delegates his powers to defend Russia's interests in international football organizations.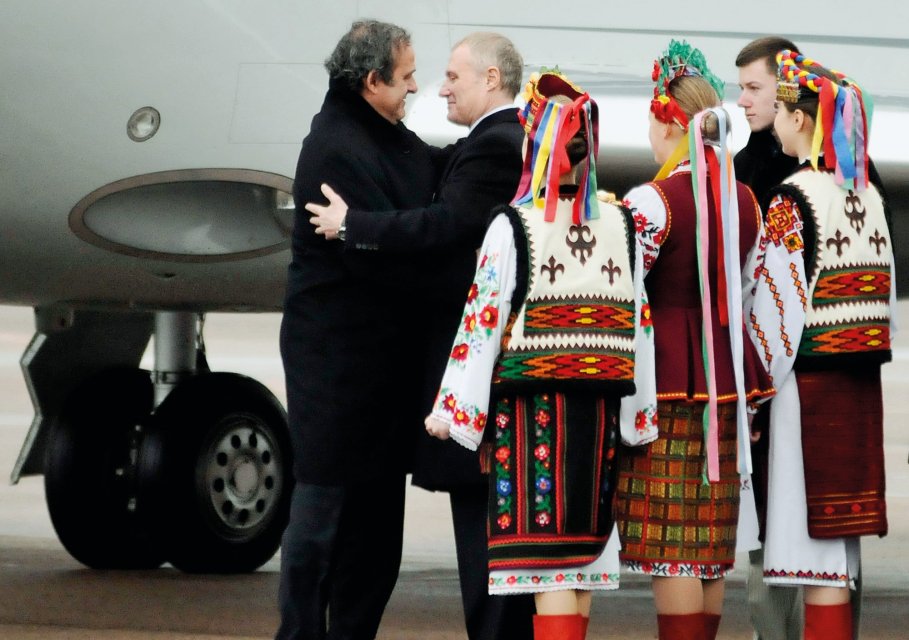 Surkis and Putin had several meetings at Presidential Residency since that time. It becomes evident, that Surkisas UEFA Vice President was not occasional in his transferring of football Crimea to the Russians. After the annexation of Crimea by Russia the very Surkis in UEFA has insisted on separating football from Ukraine, thus to make it autonomous. This decision made possible for Russia to be a mistress in a football Ukraine.
Grigorij Surkis may have a very sad future in case inner  investigation at UEFA will confirm all the information. He will not only be fired from all possible UEFA positions, but his entering the EU may be banned.
Surkis had one more but last patron in a football world – it is Spaniard Anhel Maria Viliar. This official had a great power but he was caught in corruption, put behind bars and he had no way out but make a full confession for all of of his partners. It is said that people in UEFA started avoiding Surkis like a leper.
High position can be considered as some kind of a shelter for its owner. Any pressure for an official can be treated and announced as an interruption of a state into football processes. UEFA certainly doesn't like such kind of issues. Any position in UEFA is now a life saver to escape the jail. He is obvious to be scared of it, as he has not only economic crimes but also a number of illegal actions with no limitations period.
Grigorij Surkis has no chances to stay in UEFA. His corruption background is not the only reason. The other point –  he will be 69 this September, that is why he is so active in his struggle with current FFU head. Andrey Pavelko, he is 42 now, has taken charge of this position after Anatoliy Konov, the latter one had resign after the Revolution of Dignity.
Grigorij Surkis is desperate in his attempts to get back his forces in FFU. That is the main reason of infowar between him and Pavelko, both Ukrainian and Russian media sources are involved. The conflict is gaining traction right before final football match of the Champions League and coming to Kiev the heads of European Football. Grigorij Surkis is absolutely unlikely to win the war, as even at his motherland he is more and more associated with football corruption and not Euro-2012.