For the seventh year, The Hall of Very Good™ has again opened its proverbial doors to a pair of the baseball's greats…longtime Major Leaguer AL OLIVER and pioneering Negro Leagues umpire BOB MOTLEY.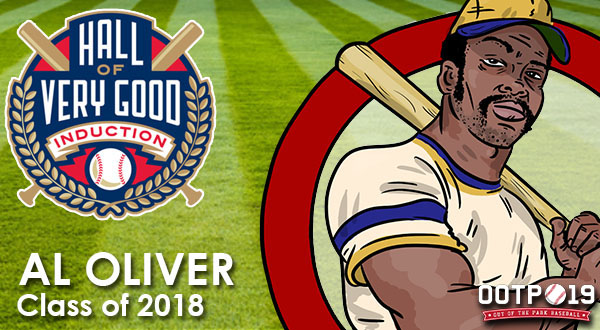 For eighteen seasons, Al Oliver was the model of consistency, hitting .303 with 2743 hits and a World Series ring in 1971. Also, in 1971, Oliver joined eventual Hall of Famers Willie Stargell and Roberto Clemente on the field as their Pittsburgh Pirates fielded Major League Baseball's first all-black and Latino starting lineup.
"Everything that a Hall of Famer is supposed to be…I line up with that," Oliver told The Sporting News in 2017.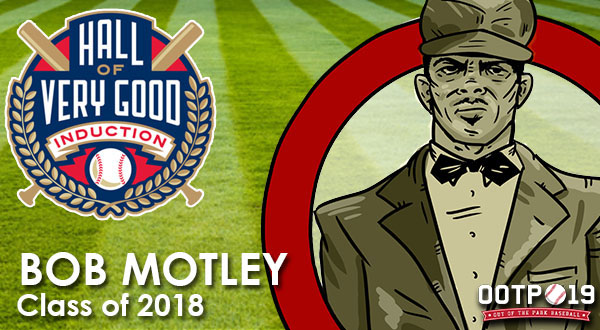 Joining Oliver as part of this year's class…umpire Bob Motley. Motley began his umpiring career with the Negro Leagues in 1947. He'd stay behind the plate until 1958. In 1990, longtime umpire helped start the Negro Leagues Baseball Museum with Bob Kendrick. Motley died September 2017 at the age of 94.
"My dad was a very special man and a unique, animated and one-of-a-kind umpire to say the least! Although he never made it to the big leagues, he certainly was a big league qualified arbiter" Motley's son Byron told The Hallof Very Good. "I am honored that he is being recognized alongside such notable greats as Luis Tiant, Tony Oliva and Tommy John. All players he would have loved to had the chance to call balls and strikes on."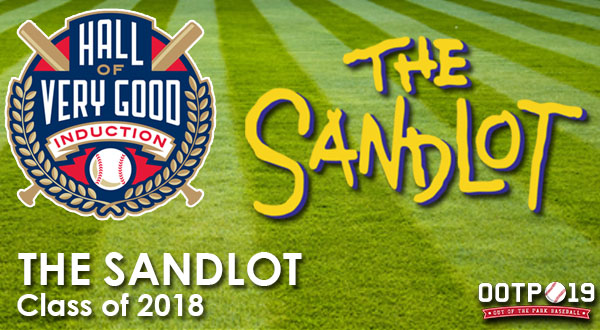 Just in time to celebrate its 25th anniversary, the movie "THE SANDLOT" has been chosen as this year's celebrity inductee.
Released in 1993, the coming-of-age sports comedy was written and directed by David Mickey Evans. It's because of Evans we've all exclaimed "you're killing me, Small" at the top of our lungs and fantasized about getting mouth-to-mouth from Wendy Peffercorn.
"I'm thrilled 'The Sandlot' has been inducted to The Hall of Very Good!" Evans told The Hall of Very Good. "I'd like to thank the members of The Academy, my UPS guy and toll booth attendants everywhere. I'm grateful to have been given this great honor."
PAST INDUCTEES
2012 – Tommy John
2013 – Dale Murphy and Steve Blass
2014 – Luis Tiant, Tony Oliva and "The San Diego Chicken" Ted Giannoulas
2015 – Jim Kaat, Lee Smith and "Macho Man" Randy Savage
2016 – Jose Canseco, Bill Buckner, Ross Grimsley and Thomas Ian Nicholas
2017 – Dave Parker, Roger Maris, Ila Borders and Tracy Reiner
From 1976-1979, Burke played parts of four seasons in the Majors, splitting time between the Los Angeles Dodgers and Oakland A's.  But as impressive as his combination of power and speed was, it was his courage off the field that made headlines.  In 1982, the former outfielder came out as homosexual, thus ending any real chance he had at possibility making any sort of comeback.
Burke was found to have AIDS in 1994.  Less than a year later, he was dead.
THE GLENN BURKE MEMORIAL COURAGE AWARD is an annual award presented to a person who has made a significant impact on the game of baseball and, in the process, overcome adversity to succeed on the field.  So it is with great honor and pleasure that The Hall of Very Good announces DAVID MELLOR as the 2018 recipient of The Glenn Burke Memorial Courage Award.
As a child, Mellor's dream was to be a pitcher for the Boston Red Sox. Little did he know that it would take getting hit by a car (twice) and dozens of surgeries for him to be able to take the field at Fenway Park…as the team's director of grounds.
Mellor has been with the Red Sox since 2001, but he might not be there at all if it wasn't for his service dog Drago.
PAST RECIPIENTS
2014 – Tanner Vavra
2015 – Jon Teig
2016 – David Denson
2017 – Stacy Piagno
The Hall of Very Good™ Class of 2018 is presented by Out of the Park Developments, the creators of the wildly popular baseball simulation game Out of the Park Baseball.  Out of the Park Developments has made a generous donation to The Hall.
ABOUT THE LOGO:  The Hall of Very Good™ Induction logo is courtesy of Todd Radom, the creative mind behind some of the sports world's more iconic logos.  Radom has created logos for the Los Angeles Angels, Washington Nationals, Milwaukee Brewers and the World Baseball Classic.