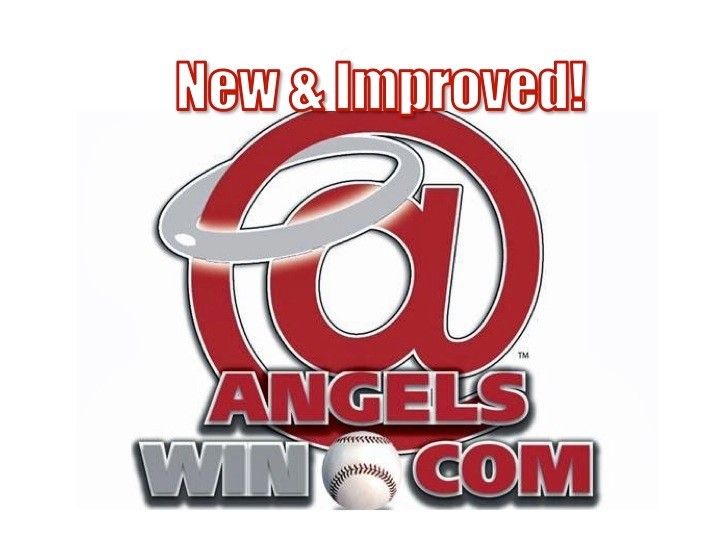 By Geoff Stoddart, AngelsWin.com Director of Social Media – 
For the past 12 years, the AngelsWin Fan Forum has been "The Internet Home of Angels Fans."
It has been the online public square, office break room and local sports bar for Angels fans in Orange County, North America and around the globe to meet.
Fans discuss an unlimited array of topics including Angels baseball, music, politics, football, hockey, technology and on and on and on.
Just think of that … 12 years!
Before there was Twitter, before there was an Apple iPhone and before there was YouTube there was AngelsWin.  In fact, AngelsWin launched in February of 2004 … the same month and year as Facebook.
I call out those specific websites and technologies because they've become foundational elements for how our society interacts and communicates in the twenty-first century.
We are a mobile first society. People are increasingly accessing the world around them through mobile devices and apps.
We connect with family, friends and public figures via social media outlets like Twitter and Facebook.  The ability to tag people and hash-tag topics allows us to focus our areas of interest and pull people into conversations.
At AngelsWin, we understand that to keep our site relevant we need to keep the technology of our site current.  We need to continue building the perfect beast.
On Wednesday of this week we rolled out an upgrade to our website's fan forum, enhancing the overall user experience.  As AngelsWin Founder, Chuck Richter, told me, "We've introduced the first modern day social media fansite that has everything Twitter & Facebook have, but more."
The new AngelsWin provides an all in one location for Angel's fans to interact.  The new activity streams allow fans to bypass a lot of the noise and nonsense associated with sites like Facebook and Twitter and customize the experience to only show what you want to see.
We invite all Angel's fans to come check out the new capabilities, while joining in the conversation and the fun.
Over the past 12 years Angels' fans who were looking for online discussion and intelligent interaction have left some named websites such as ESPN, MLB.com, AOL, LA Times, Fox Sports, CBS, MySpace, Yahoo, Scout.com and notable Blogs before finding us and calling AngelsWin.com their home for 24x7x365 Angels talk. We hope that you'll join us for the next 12!
If you haven't registered an account yet at AngelsWin.com, you can do so here.