Written by: Tony Soria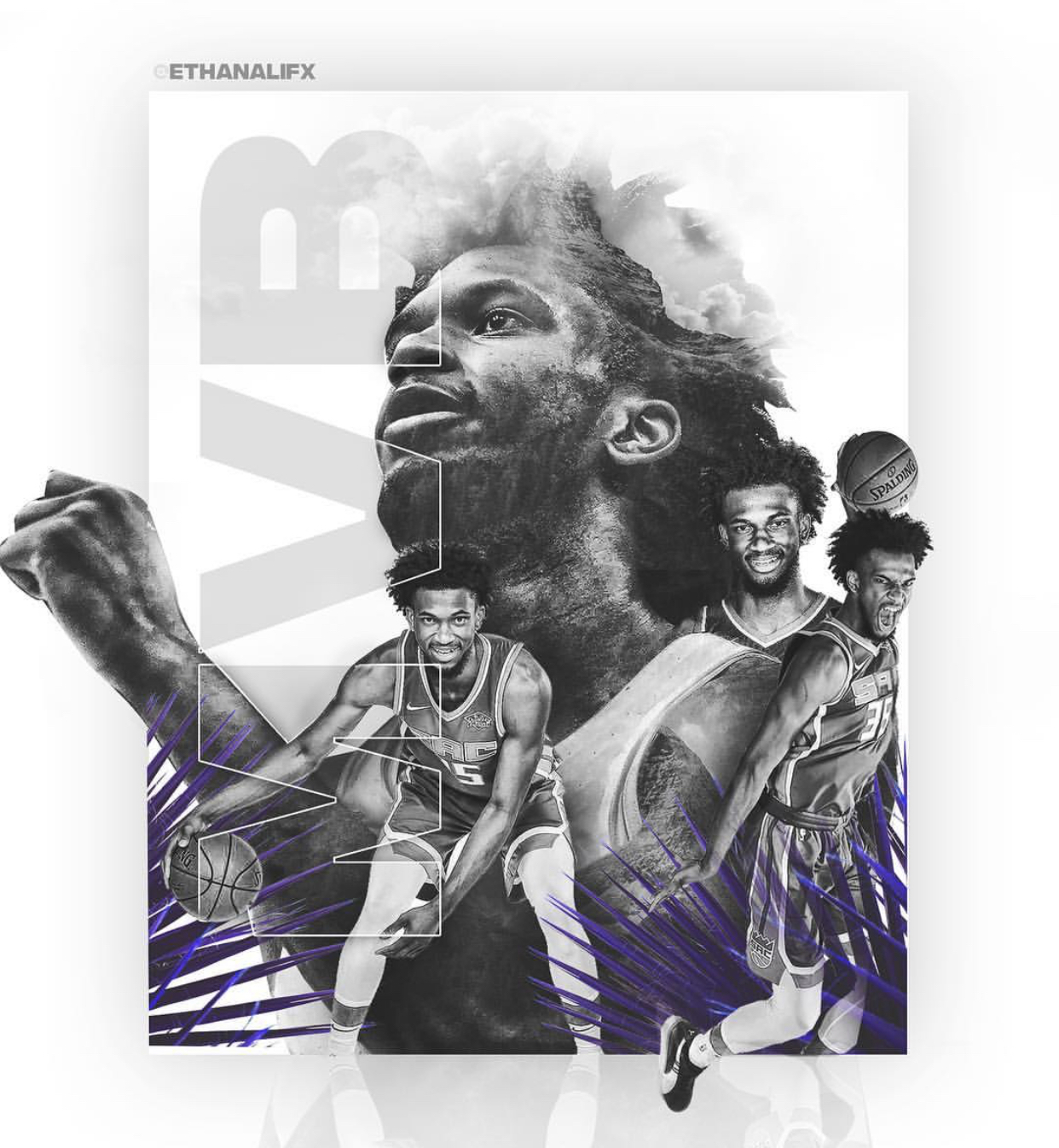 The moment Adam Silver announced Marvin Bagley's name in the 2018 draft, it set an instant burden on the shoulders of the big man out of Duke. It was a controversial pick for the Kings as they already had a plethora of young big men on their roster.
General Manager Vlade Divac has stood by his decision, and with the season opening in just a few days, some are wondering what they can expect from Marvin Bagley III.
Bagley has looked solid in preseason so far, averaging 12.6 points to go along with seven boards. He still uses his left hand way too much when he should use his right a tad more, just to keep the defense honest. But that's fixable and comes with experience and practice.
He has a phenomenal motor for a man of his stature and has shown why the Kings may have made the ideal choice at No. 2. His shooting form is raw and needs work, but he hustles, swallows up rebounds and seems determined to work hard and become better.
The No. 2 pick comes with some extra pressure though. The fact that the Kings chose him so high puts the stress on Bagley to not be a bust, especially for a franchise that has struggled for so long.
Sacramento has not had a pick this high in the draft in decades and needed to choose carefully to get this organization back on the ground running.
There have been numerous busts at No. 2 in recent years such as Derrick Williams, Hasheem Thabeet, and Darko Milicic. On the other hand, there have been All-Stars selected at this spot such as Kevin Durant, LaMarcus Aldridge, and Victor Oladipo.
Now it's up to Bagley to accept the challenge of being the number two selection or succumb to the constrain that comes with it.
Divac has made some questionable decisions in the past, and Kings fans hope that Bagley does not go down in the history books as a bust. His raw talent and tremendous athleticism are two of his greatest assets that should prevent this from happening. Watching him so far in preseason, there is no denying that he has All-Star potential.
Expect Bagley to be in the Rookie of the Year conversation this season, though he will have stiff competition trying to bring home the trophy. He has to split his playing time with a lot of other big men on the team, but he should make the most out of his time on the floor.
Bagley projects to average somewhere around 15 points a game along with seven rebounds. Expect his game to continue to improve throughout the season.
He is a hard worker with plenty of potential, and even though he is coming into the season with a lot of pressure on his back, Bagley should shake it off and focus on his game. Kings fans everywhere are waiting anxiously for him to step onto the court for his first real game on October 17, 2018.