It's getting difficult to separate players by position in the Indians farm system with so many taking on multiple roles, but it's essentially impossible to call players exclusively right or left fielders. Because of this, we'll be looking at the top 15 corner outfielders in the Indians minor league system rather than the top 10 from each side.
Of last year's top 15, Quentin Holmes has been reclassified as a center fielder and Luigi Rodriguez has been removed as he now plays for San Francisco. Also, while Tyler Krieger has essentially become a full time left fielder for Akron, this is because that team features three second basemen and for now we'll still classify him there. If you feel anyone else is missing, check out our center field list from earlier this season.
15. Jose Medina – Age: 23 – 2017 1B Rank: #7
2013 International Free Agent
A Lake County
By Joseph Coblitz
Medina has played four positions in his minor league career, but is essentially a corner outfielder now, rather than a first baseman. In the outfield, he has great arm strength, but limited range. He showed decent power in the AZL and Lake County, but has struggled this season between A and high A. At 23 already, he is pushing the limits of the term prospect.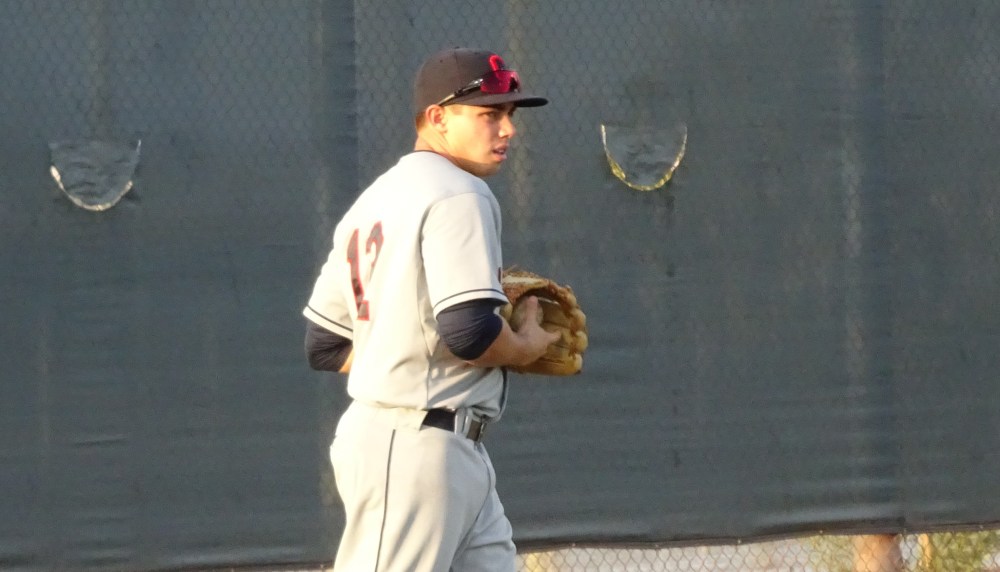 14. Jodd Carter – Age: 21 – 2017 COF Rank: #11
Drafted 2014, Round 24
A+ Lynchburg
By Joseph Coblitz
Like many on this list, Carter is a powerful bat with a strong arm who has an issue with striking out too much. In his second full season with the Hillcats, Carter has improved both his walk and strike out rates. He is advanced enough that we can more accurately gauge his ceiling and floor and he is likely to land between MLB bench outfielder and Jordan Smith.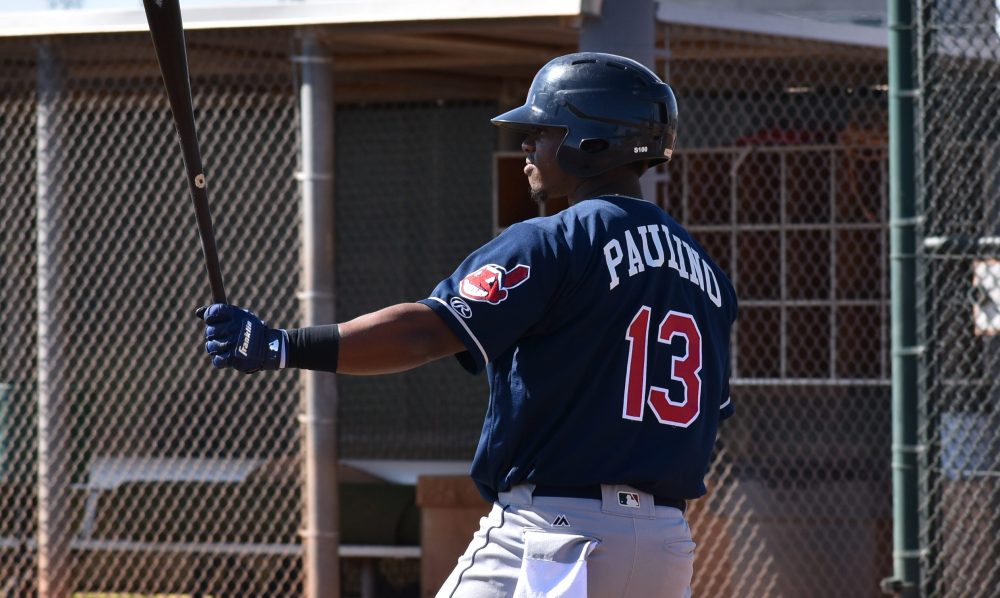 13. Dorssys Paulino – Age: 23 – 2017 COF Rank: #9
2011 International Free Agent
AA Akron
By Joseph Coblitz
To put things in perspective, Paulino has been in the Indians farm system longer than all but Josh Tomlin, Carlos Carrasco and Michael Brantley have been in the Major Leagues with the Indians. Even so, he has yet to hit AAA and is incredibly only 23 years old. While he's still young, he will need to be added to the 40 man roster by this November or he will become a minor league free agent and chances are the Indians will let him go. His last and only really good season was his first in Lynchburg in 2016 and it looks like he may never really figure it out.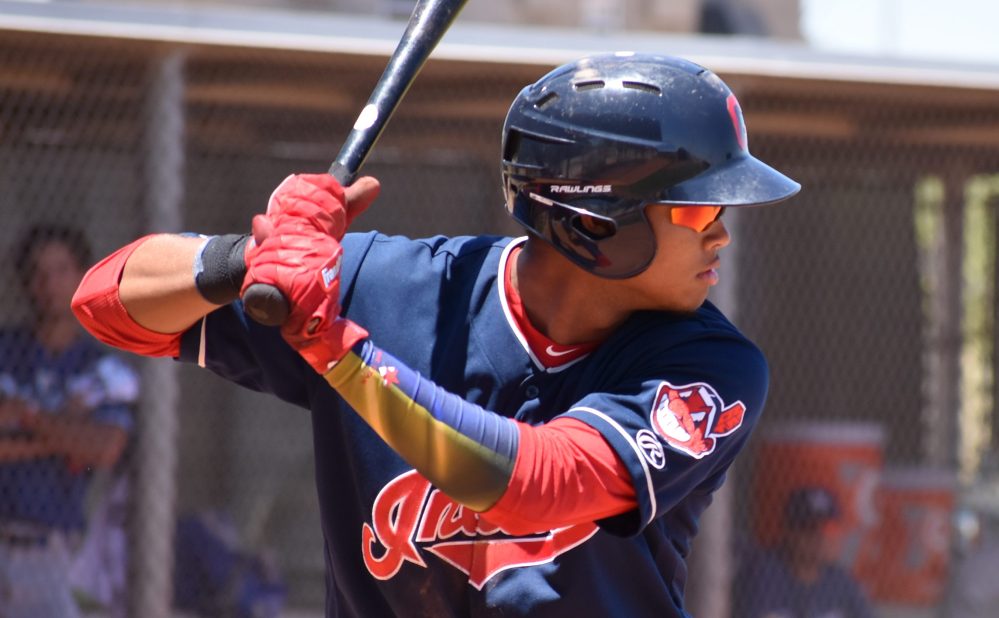 12. Jhon Torres – Age: 18 – 2017 COF Rank: #15
2016 International Free Agent
AZL Indians
By Joseph Coblitz
Torres had a fine season last year in the Dominican Summer League with five home runs, but has grown significantly since then and looked strong during his at bats in the 2018 extended spring season.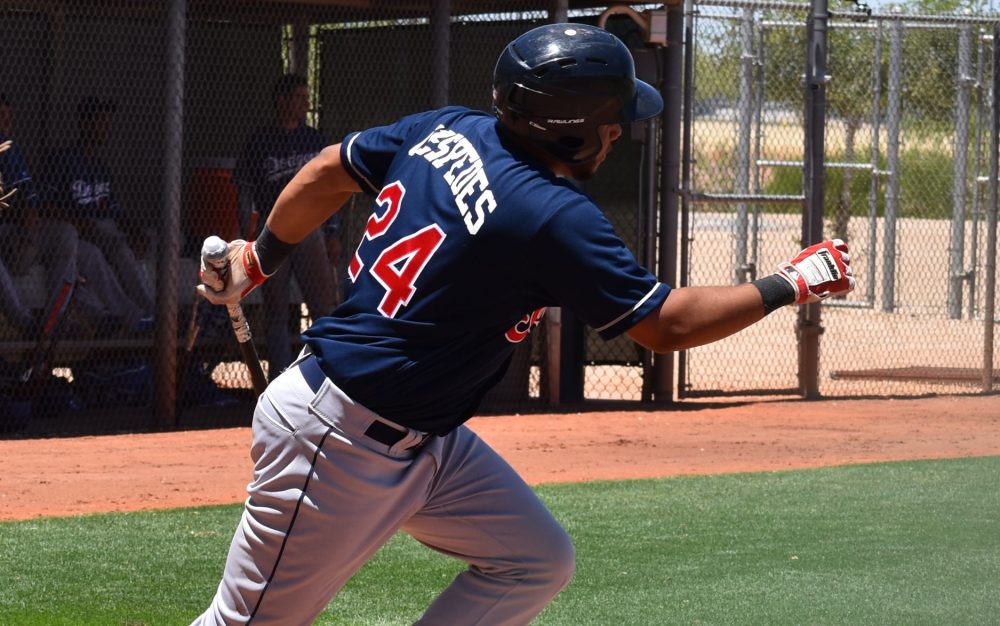 11. Cristopher Cespedes – Age: 20 – 2017 COF Rank: #14
2014 International Free Agent
AZL Indians
By Joseph Coblitz
Cespedes is why we try not to get too high on international signings before seeing them in person. He was touted as an extremely talented, high power potential hitter, but it took him three tries to have a decent season in the DSL. He'll be in Arizona this year and I have seen him in person a few times over the past three years, but let's keep our expectations grounded for now.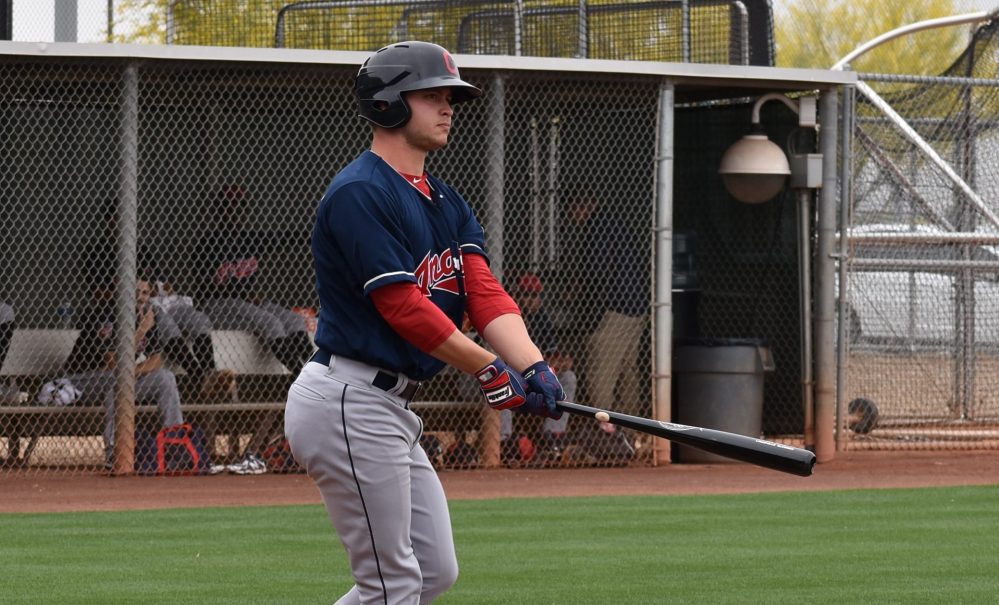 10. Michael Tinsley – Age: 23 – 2017 C Rank: #9
Drafted 2016, Round 7
SS Mahoning Valley
By Joseph Coblitz
Drafted as a catcher (hence his 2017 ranking), Tinsley has been working in extended spring training in left field and become fairly adept at the position. Offensively, more will be expected of him in the outfield than behind the plate, but he may be up to the task based on a decent appearance in Lake County last year. As a college player, he's a little old for his level and will have to prove himself quickly.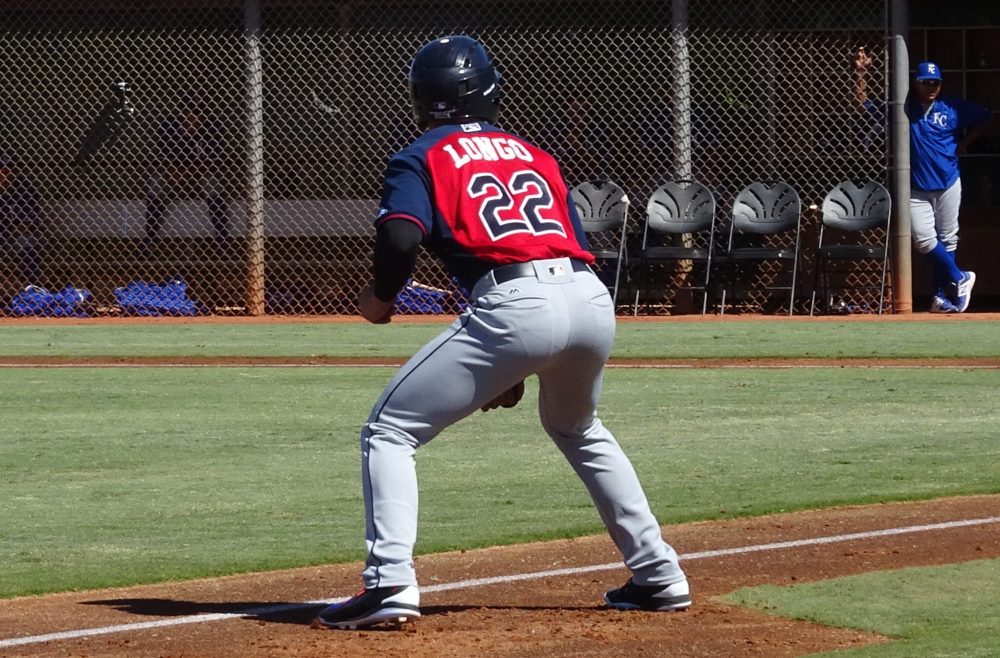 9. Mitch Longo – Age: 23 – 2017 COF Rank: #4
Drafted 2016, Round 14
A+ Lynchburg
By Pete Conti
Longo had a decent showing in the New York-Penn league in 2016 and began to turn heads within the system. He has speed on the base paths and a decent K/BB ratio. He has had sustained this success in Lynchburg, but the sample size is too small to really tell how much of an offensive producer he can be.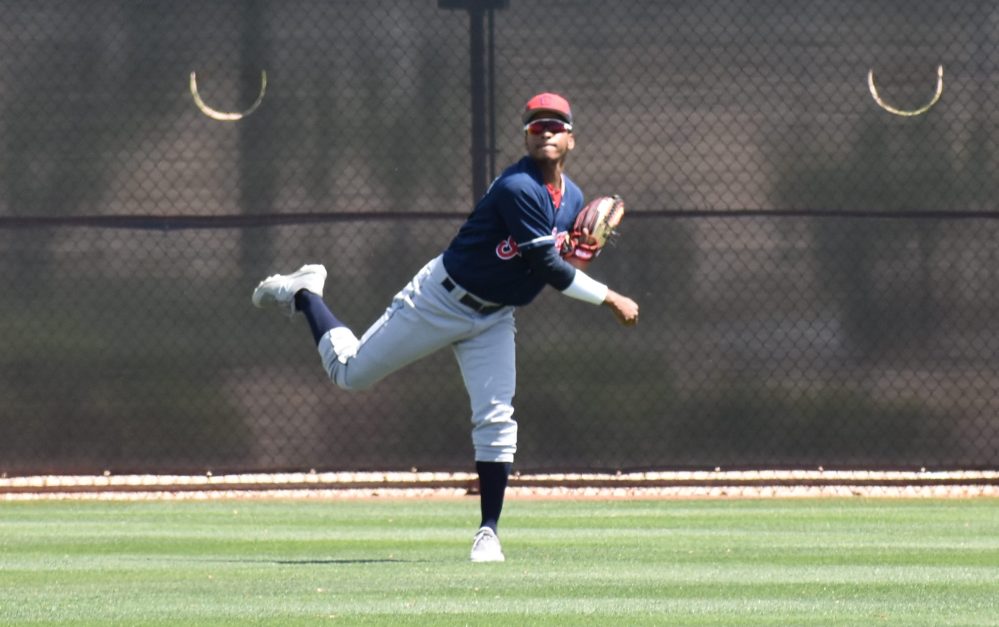 8. Pedro Alfonseca – Age: 20 – 2017 COF Rank: #10
Drafted 2017, Round 20
AZL Indians
By Joseph Coblitz
Alfonseca played just two games after being drafted last year before missing the rest of the season due to injury. He played regularly this spring, however, and will be back for his first full season either in Mahoning Valley or Arizona. Unlike most of the players on this list, Alfonseca is more of a speed player and doesn't have the arm of a typical corner outfielder.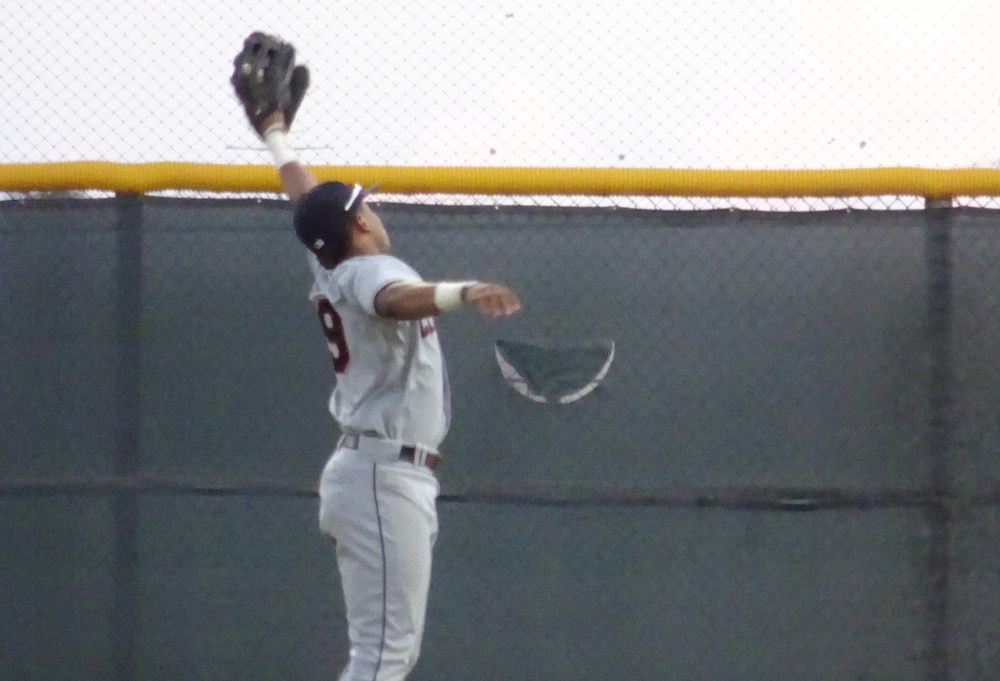 7. Todd Isaacs – Age: 22 – 2017 CF Rank: #6
Drafted 2015, Round 22
A Lake County
By Joseph Coblitz
I consider Isaacs exclusively a centerfielder due to his make-up, but the Indians obviously do not as he's played more than twice as many games in the corners so far in his career. A pure speed player, Isaacs has 14 steals already this year and 32 in the two previous seasons, being caught just five times (and none yet in 2018). Unfortunately, his bat is extremely light, so his future could very well be that of a pinch runner/defensive replacement at whatever level he ultimately reaches. If he can't reach base more often, that may be AA.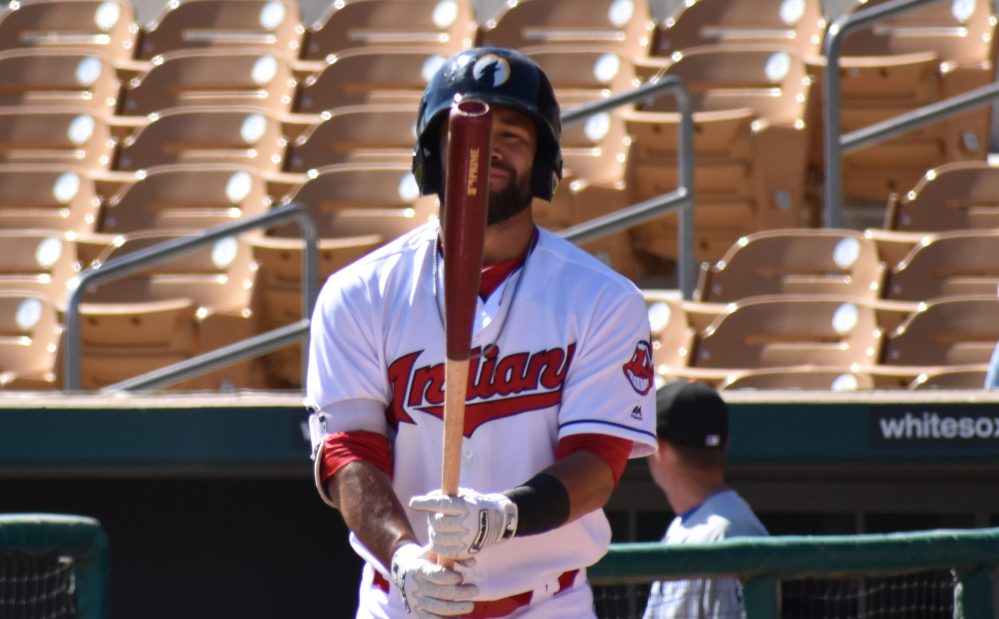 6. Ka'ai Tom – Age: 24 – 2017 COF Rank: #1
Drafted 2015, Round 5
AA Akron
By Joseph Coblitz
Tom has played all outfield positions and this year has spent most of his time in center, but his profile fits better in the corners and he has still spent the majority of his career in left. Tom is fast for his stature and a smart baserunner, although he doesn't have great range in the outfield.
He's been fairly consistent so far in his minor league career, but hasn't been outstanding in any particular aspect. Because of this, he's a high floor, low ceiling prospect who projects to be a bench bat at best, but should become at least a AAA starter within a year or two.
5. Mike Papi – Age: 25 – 2017 1B Rank: #3
Drafted 2014, Round 1
AAA Columbus
By Pete Conti
Papi has been disappointing over the past few seasons of his minor league career dating back to 2016 when he began in Lynchburg.  His defense is slightly lackluster, but he runs at a decent level with a decent arm. He is known more as a contact hitter rather than a power guy who can threaten with the long ball. So far this season with the Clippers, Papi is one of the team leaders in several offensive categories such as doubles and RBI to name a few. While a call up to the MLB is extremely unlikely anytime soon, if he keeps producing the way he has, Cleveland could keep him on their radar within the next two years.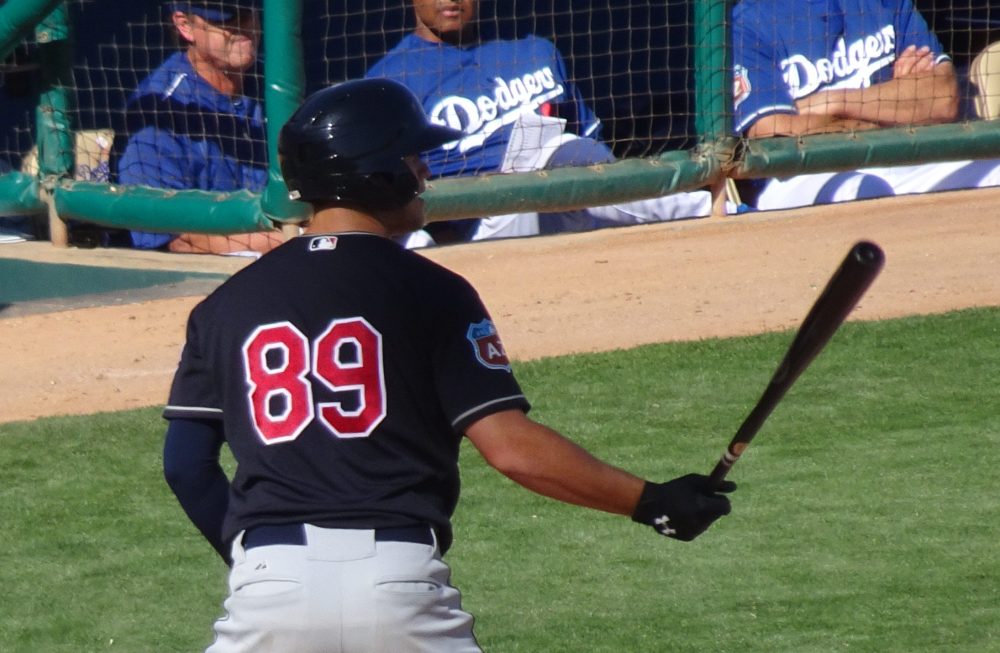 4. Connor Marabell – Age: 24 – 2017 CF Rank: #5
Drafted 2015, Round 25
AA Akron
By Pete Conti
Marabell is a solid power bat (.510 slugging percent in 2018) who provides pop in the lineup, and does not strike out a lot which is something the Indians are targeting scout wise. While he was ranked as a center fielder last year, he has played just one game there this season, generally playing right with Tom in center and Krieger in left.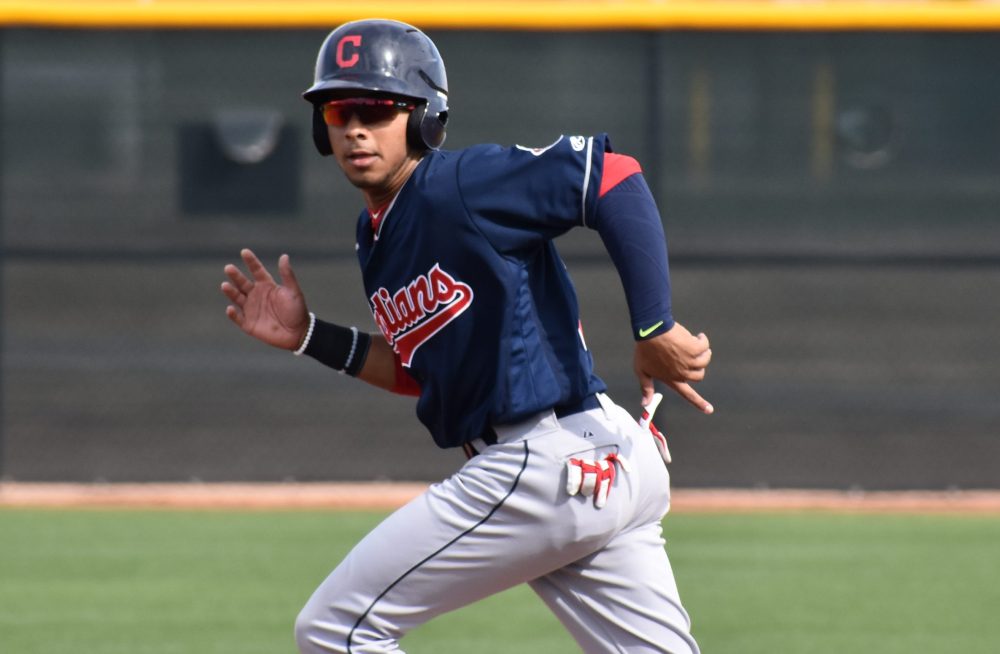 3. George Valera – Age: 17 – 2017 COF Rank: #7
2017 International Free Agent
AZL Indians
By Joseph Coblitz
The biggest international signing for the Indians since Dorssys Paulino (we see how well that turned out), Valera is set to make his professional debut later this month in Goodyear. He's already been playing with the team throughout extended spring training, largely in center field although he won't likely stay there with so many faster players at the same level. He's ranked in the Indians top ten overall by many prospect evaluators sight unseen. By skipping the DSL, Valera will be one of the youngest players in the league and will get tested immediately. After a season of that, we should have a much better idea of where he fits in the Indians organization.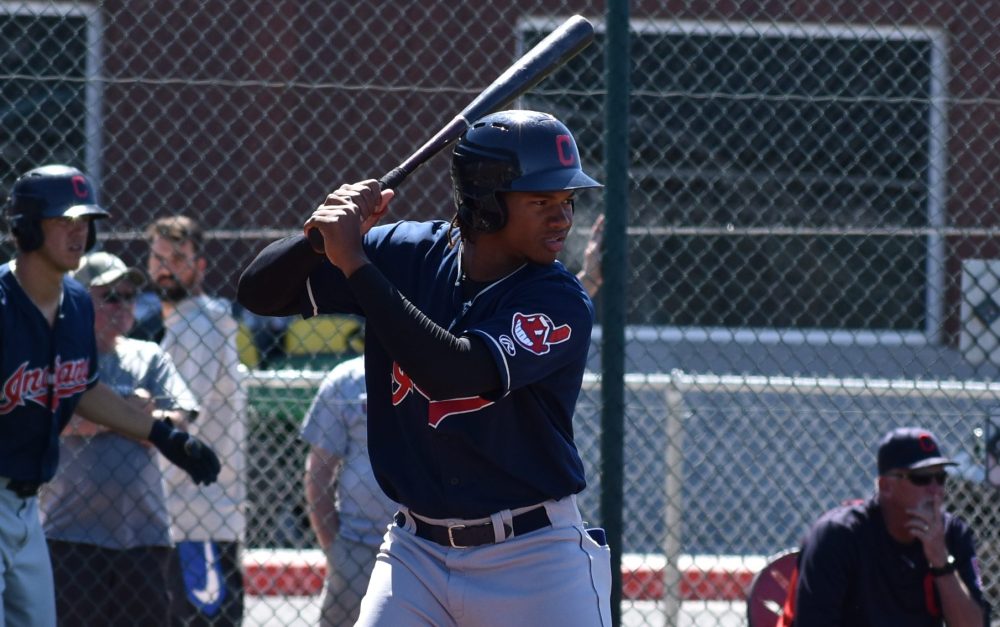 2. Oscar Gonzalez – Age: 20 – 2017 COF Rank: #5
2014 International Free Agent
A Lake County
By Joseph Coblitz
The Indians top two prospects on this list have a lot in common, although Gonzalez is a clear #2 due to poor defense and base running. In addition, if you throw out Gonzalez's DSL numbers (which you should), he's struck out nearly 10 times as often as he's walked with a 6 to 59 rate this season alone. What he misses in patience, however, he makes up in power and he lead the AZL with 8 home runs in 2016 while winning the league MVP. Moving to a smaller field, he hit 16 doubles in Mahoning Valley last year and already has 14 extra base hits in 2018 in Lake County.
If he can't learn some plate discipline, teams will absolutely decimate Gonzalez at the higher minor league levels, but if he can choose pitches more wisely, he can hit them to the moon.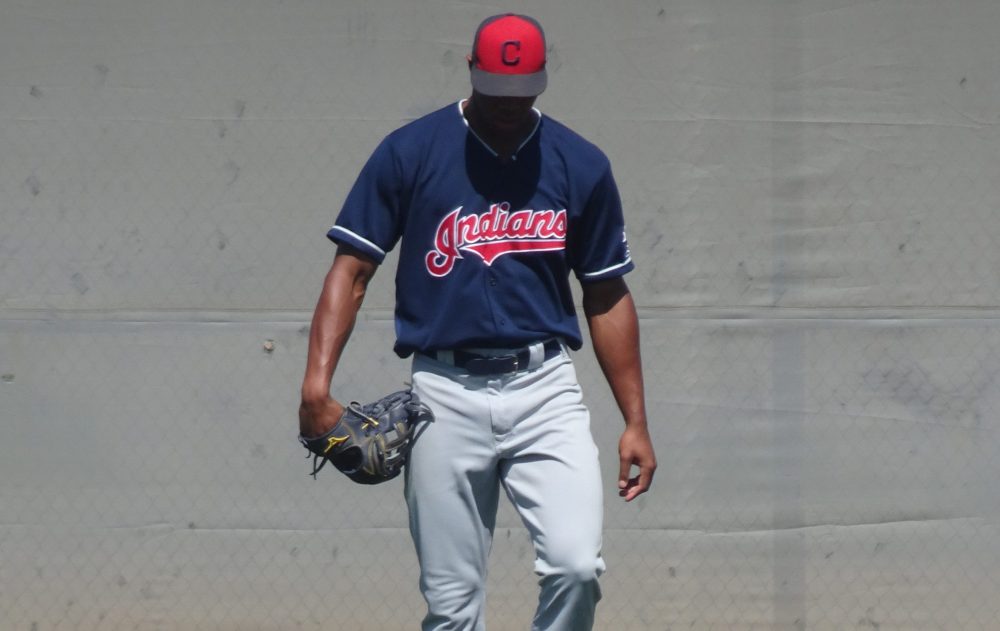 1. Will Benson – Age: 19 – 2017 COF Rank: #3
Drafted 2016, Round 1
A Lake County
By Joseph Coblitz
Benson was first on many Indians outfield prospect lists as soon as he was drafted, but his extremely high K-rate gave me pause after his first season in Arizona. This year, however, he has made a dramatic improvement in his K/BB rate from 140/53 in his first two seasons to 56/36 so far in 2018. He is still batting below .200, but he doesn't turn 20 until the middle of June and has plenty of time to develop. What he lacks in stats, he makes up in potential as he has an incredible strong arm, is extremely fast for someone who is 6'5″, 225 and has nearly unlimited power potential. He could be the best all around right fielder in decades for the Indians. Or he could not make it to AAA. That's the fun of extremely volatile, low level prospects.