EAST MEADOW, N.Y. — Even with Josh Ho-Sang up with the Islanders, there is no guarantee he will even hit the ice in a game. Islanders general manager Lou Lamoriello told reporters on Sunday that Ho-Sang was up only as a "depth player and on Monday head coach Barry Trotz said there was no pressure to get the 22-year-old into the lineup.
The Isles bench boss opted not to insert Ho-Sang into the lineup Monday night against the Pittsburgh Penguins. Instead, Ross Johnston played in place of Tom Kuhnhackl.
"I have zero pressure to put him in the lineup," Trotz said following the Islanders morning skate at Northwell Health Ice Center. "I'll pick the lineup for the reasons that we do and it will be the right lineup for tonight. … You can't go in going I have to get this guy in the lineup because he's got two goals in the American Hockey League or he's a prospect. Or where he was drafted.
"We don't work that way."
[lawrence-related id=841736,828108]
Trotz did say that Ho-Sang had been working on the areas of his game that the coaching staff had wanted him to, but he wanted to see more goal production out of him. Ho-Sang has only two goals in 22 AHL games with the Bridgeport Sound Tigers this season.
Ho-Sang also has 22 points in that same span this year.
"He's got to probably supply a little bit more offensively," Trotz said. "Two goals at that level, you should do a little bit better there. He's working on the areas that we've asked him to and that's all you can really ask from a young guy."
Still, Ho-Sang seems to still be dogged by the reputation that followed him through juniors and into the NHL. And the young forward hadn't helped himself at times either.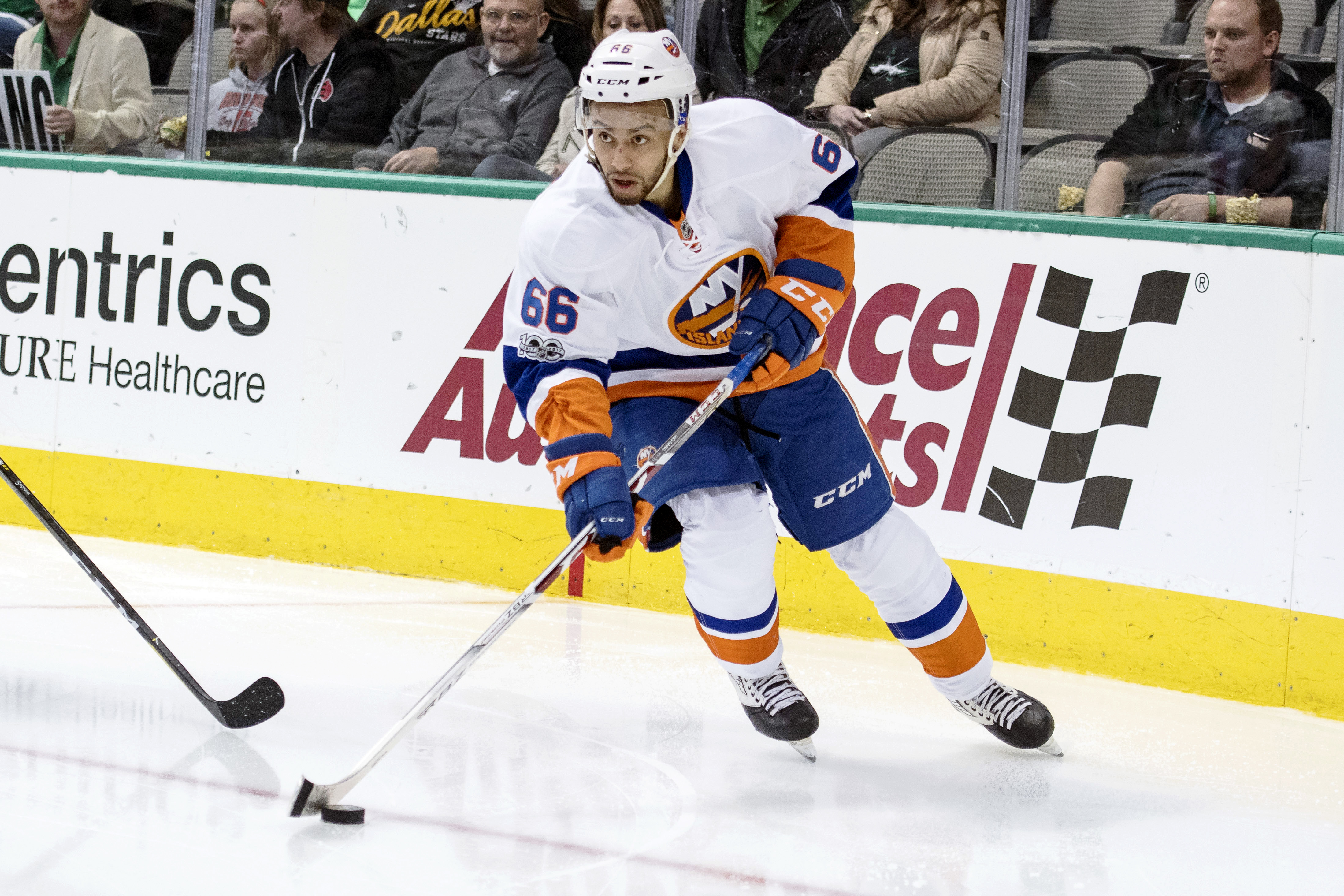 Ho-Sang infamously showed up late for training camp his first year and was made to run the stairs at the Nassau Coliseum before he was sent back to juniors. Critical comments about the previous Islanders regime to the Athletic last season and perceived criticism this year in an article in the New York Post further exacerbated the reputation.
Ho-Sang did not speak to the media after the Islanders skate on Monday.
"He's come in with a clean slate," Trotz said. "He's trying to do the right things and that's all you can ask for. Now trying and getting them done are two different things. … Trust me there is no one in any organization, especially our organization, that wants to see Josh Ho-Sang fail and not be a good player. He's had to take a step back and grow on and off the ice, and I think he's done that.
"Now the process is can he step forward."