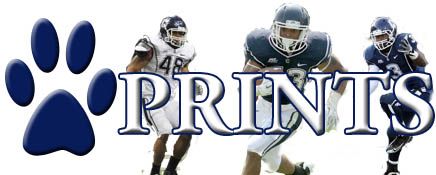 This week:

The UConn Huskies hit the road for the second straight week as they head to Kalamazoo, MI to take on the Western Michigan Broncos at Waldo Stadium. Kickoff is slated for 2:04 p.m. (EDT).
Here are the rosters for the Huskies and the Broncos.
The Line/Prediction:
According to Rivals.com odds, UConn is favored by 1.5 points. The over/under is 42.5 points.
My prediction is UConn 27 Western Michigan 17.
Tickets:
According to the Western Michigan ticket site, there are still tickets available for the game.
Getting To The Game:
Here is link for the weather report for Waldo Stadium. Here is a seating chart for Waldo Stadium (bottom of page). Here is all the information you need about Waldo Stadium, including parking and directions.
BROADCAST INFORMATION
Television:
Saturday's game is being televised live by ESPN3. Dave Gutowsky is on play-by-play with Bob Chmiel on color and Brooke Weisbrod is the sideline reporter.
The game will also be replayed on SNY in a condensed mode on the "Husky Power Hour" on Sunday, Sept. 23 at 7 a.m. and 9 a.m. and Monday, Sept. 24 at 9:30 a.m. (Connecticut only) and Wednesday, Sept. 26 at 12:00 p.m. (Connecticut only). The game will be replayed it is entirety on Monday, Sept. 24 at 1:30 p.m. and Wednesday, Sept. 26 at 2:00 p.m. (Connecticut only).
Radio:
For the 21st consecutive season, WTIC 1080-AM in Hartford serves as the flagship station for the IMG/UConn Radio Network. WTIC is the state's only 50,000 watt signal and can be heard in 23 states and parts of Canada.
Veteran UConn announcers Joe D'Ambrosio (play-by-play) and Wayne Norman (color commentary) return to call the action with Kevin Nathan on the sidelines.
UConn football on home Saturday dates gets going early with "Breakfast At The Rent" with Ray Dunaway and Scott Gray beginning at 6:00 a.m. The UConn Tailgate Show will air from 9:30 a.m. to 10:30 a.m. with Kevin Nathan and Bob Joyce. The pregame show begins at 10:30 a.m. followed by the game and then postgame "Husky Talk" with Kevin Nathan
UConn football games are also broadcast over the internet at WTIC.com. Here is a  full list of stations on the UConn IMG Sports Radio Network.
The UConn vs. Western Michigan game will also be available on satellite radio on Ch. 93 on Sirius and 194 on XM.
Western Michigan Radio:

The game will be broadcast live on the Bronco Radio Network: 96.5 FM (Kalamazoo, Portage, Mattawan); 94.1 FM (Lansing, Jackson, Battle Creek), 101.3 FM (Grand Rapids) and 1310 AM (Detroit).  Robin Hook (play-by-play) and John Creek (analysis) will have the call beginning at 1 p.m. (CDT)
To continue reading the UConn Huskies @ Western Michigan Broncos preview, click on the read more button below if you're on the home page.
Last Week:
UConn beat their former head coach and the Maryland Terrapins 24-21. The Broncos fell to the Minnesota Gophers 28-23.
History:
Saturday's game is just the third-ever meeting between UConn and Western Michigan in the sport of football and the first at WMU. The series is tied 1-1. Western Michigan won last year 38-31 while UConn won the first ever meeting in 2003 41-27.
Connections:
There are no UConn players from the state of Michigan and there are no WMU players form Connecticut.
WMU head coach Bill Cubit played at Delaware from 1971-74 and UConn dropped three games to UDel during his career, including games in Storrs in '72 and '74.
UConn special teams coordinator/ running backs coach Clayton White was an assistant at Western Michigan in 2006 working with the DBs as the team played in the International Bowl.
WMU defensive coordinator Rich Nagy is a 1987 Trinity graduate was a GA there in 1988. He is a native of Fairfield and his younger brother Charles Nagy was a baseball All-American at UConn, an All-Star major leaguer for 14 years mostly with the Cleveland Indians and now the pitching coach of the Arizona Diamondbacks.
Other UConn News:
Here are the quotes from UConn head coach Paul Pasqualoni's press conference as well quotes from some of the players.
Here is UConn's depth chart for the game.
Four members of the University of Connecticut football team were named to seven major award watch lists over the course of the 2012 preseason.
Senior Tight End Ryan Griffin
John Mackey Award Watch List
Lombardi Award Watch List
Sophomore Running Back Lyle McCombs
Doak Walker Award Watch List
Maxwell Award Watch List
Senior Linebacker Sio Moore
Butkus Award Watch List
Lombardi Award Watch List
Senior Defensive End Trevardo Williams
Bednarik Award Watch List
Lombardi Award Watch List
Nagursky Trophy Watch List
Sophomore Linebacker Yawin Smallwood
The following four Huskies were named team captains for the season in the week prior to the season opener vs. UMass – redshirt senior outside linebacker Jory Johnson (Mobile, Ala.), redshirt senior offensive tackle Adam Masters (Bethesda, Md.), senior wide receiver Nick Williams (East Windsor, N.J.) and redshirt senior cornerback Blidi Wreh-Wilson (Edinboro, Pa.).
Pasqualoni is the all-time winningest coach in BIG EAST Conference league wins with 65 and overall wins with 114. He is just one of two league coaches in history to win four BIG EAST Championships. His overall college coaching record stands at 148-83-1 (34-17 at WCSU, 107-59-1 at Syracuse and 7-8 at UConn).
Connecticut enters Saturday's meeting vs. Western Michigan with an 18-3 record against opponents from the Mid-American Conference (MAC) since making the move to the Football Bowl Subdivision in 2002. The losses include a 30-16 defeat at Temple in 2010 and a 38-31 loss to Western Michigan last year. UConn has already defeated UMass from the MAC this year and plays host to Buffalo next Saturday.
The Huskies have put together a 23-32 road record since 2002. In non-conference road affairs over that same span, Connecticut has posted a mark of 18-11 and has won ten of its last 14 such games.
Connecticut now boasts a 44-21 record against non-conference opponents in the regular season since making the move to the FBS in 2002.
Here is where UConn stands in the latest NCAA statistics:
Total Defense – 3rd at 174.00 yards per game
Rushing Defense – 5th at 51.00 yards per game
Passing Defense – 5th at 123.00 yards per game
Scoring Defense – 11th at 10.33 points per game
Sacks – 3rd at 4.67 per game
Tackles For Loss – 1st at 10.67 per game
Total Offense – 115th at 278.00 yards per game
Rushing Offense – 99th at 111.67 yards per game
Passing Offense – 108th at 166.33 yards per game
Scoring Offense – 93rd at 22.67 points per game
Punt Returns – 11th at 21.14 yards per return
Sacks Allowed – 38th at 1.33 per game
Here is where UConn individuals stand in NCAA leaders:
Trevardo Williams – t5th in sacks at 1.50 per game
Yawin Smallwood – t1st in tackles for loss at 3.00 per game
t8th in sacks at 1.33 per game
t10th in tackles at 11.67 per game
Sio Moore t12th in sacks at 1.17 per game
Nick Williams 8th in punt returns at 21.17 per return
28th in kickoff returns at 26.60 yards per return
Notes from this week's opponent Western Michigan:

Here is the audio of Western Michigan head coach Bill Cubit's press conference. You can also read his quotes if you don't have time to listen.
Bill Cubit is in his eighth season in charge of the Western Michigan program. He has an overall record of 48-41 with the program and a 34-21 MAC record. In 2008, he led the team to nine wins for just the third time in program history and the team played in the Texas Bowl. He also led WMU to an appearance in the International Bowl following the 2006 season and the Little Caesars Bowl in 2011.
Before taking the reigns of the team in 2004, he was the offensive coordinator and QB coach at Stanford in 2003. He was also the offensive coordinator at WMU from 1997-99. He also has coaching stops at Rutgers (2001-02), Akron (1990-91), Florida (1989), Central Florida (1983-85) and Swarthmore (1975-76). He has also been a successful high school head coach.
Western Michigan ranks among the conference's elite under head coach Bill Cubit:
MAC Wins – 34 (4th)
MAC Winning Percentage – .618 (4th)
BCS Wins – 4 (T-2nd)
Academic All-Americans – 5 (1st)
NFL Draftees – 6 (T-2nd)
WMU boasts four members on preseason watch lists (Alex Carder — Walter Camp POTY, Davey O'Brien, Unitas Golden Arm, Manning, Senior Bowl; Kevin Galeher — Rimington; Dann O'Neill — Senior Bowl; Johnnie Simon — Jim Thorpe).
No player that scored a point for WMU against UConn in 2011 are on the 2012 roster.
New linebacker coach Tim McGarigle is the NCAA FBS leader in career tackles (545).
Western Michigan has played four of the eight programs currently in the Big East and WMU has a 3-8-0 record against them. Connecticut is the last Big East team the Broncos faced, defeating the Huskies last season.
Cincinnati – 0-3
Connecticut – 1-1
*Louisville – 2-2
Pittsburgh – 0-0
Rutgers – 0-0
South Florida – 0-0
Syracuse – 0-0
#West Virginia – 0-2
* Louisville joined the Big East in 2005
# left Big East after 2011 season
Alex Carder, Eric Monette and Dann O'Neill are leaders on the WMU football team and are showing their leadership in another area. The trio are growing out their hair to be used for Locks of Love and organization that takes donated hair to make wigs for cancer patients.
Thursday UConn Football Links:
Big East predictions: Week 4 [andrea adelson – espn.com]
UConn RB Coach Clayton White Talks About The Play Of Starter Lyle McCombs [desmond conner – hartford courant]
UConn Sophomore Linebacker Yawin Smallwood And His Personal Goal [desmond conner – hartford courant]
Part II: More From UConn Offensive Coordinator George DeLeone [desmond conner – hartford courant]
Norris' time is now [john silver – sny.com]
Bridgewater, Smallwood At The Top of Their Class [bigeast.org]
DeLeone Vows To Fix UConn's Offense [hartford courant]
Going deep [journal inquirer]
Football potential still needing work [norwich bulletin]
Next Week:
The Huskies return home for their final non-conference game next Saturday as they host the Buffalo Bulls at Rentschler Field. Kickoff is scheduled for 12 p.m.
Follow Ian on Twitter @soxanddawgs. And be sure to like us on Facebook as well.