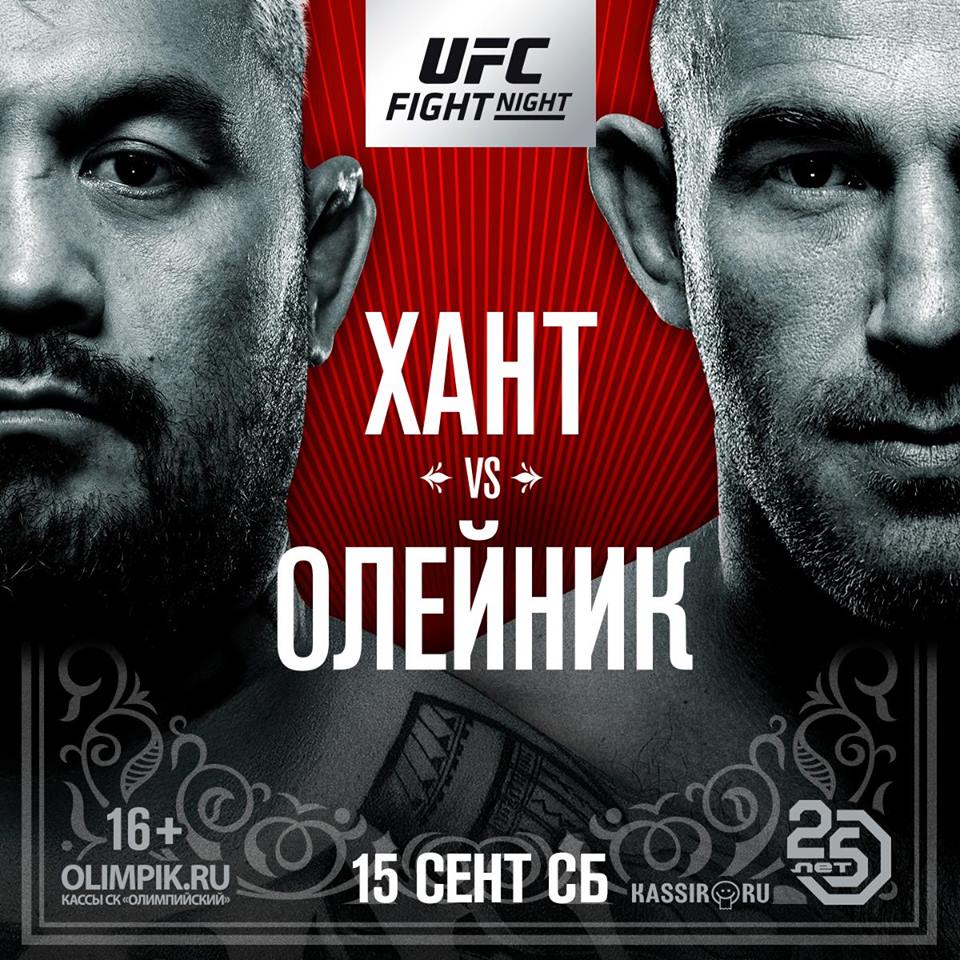 The Prelim Breakout Star is a once per event article that helps fans get to know those who will be entertaining them from the undercard. The intention of the article is not to bring attention to the most talented fighter on the preliminary card, but rather one that the common fan may have overlooked or underestimated.
And the Prelim Breakout Star streak has now run to 11 in a row. We head overseas to Russia to look for a dozen. Of course, we're going with a local, as it would seem wrong not to in the UFC's maiden voyage to the Eastern block.
Magomed Ankalaev

Affiliation – Gorets FT
From – Makhachkala, Russia
Height – 6'2″
Weight – 205 lbs (Light Heavyweight)
Record – 10-1 (0-1 UFC)
What makes him impressive
Like many of his Russian counterparts, his game is predicated on his wrestling. He chain wrestles well and his ability to keep his opponents grounded once taken down is as good as you would expect.
Where he separates himself slightly from the pack is his footwork. Ankalaev is able to make up great distances with subtle steps that allow him to pick up easy takedowns. This work is particularly helpful when facing a puncher who overextends himself with his strikes.
Why he has been overlooked 
In his debut, Ankalaev faced off with jiu jitsu specialist Paul Craig. Ankalaev dominated 14+ minutes of the fight, making Craig look as if he had no jiu jitsu at all. However, in the final seconds of the fight, Craig threw up a Hail Mary triangle attempt and sent Ankalaev to 0-1 in the UFC. With all of the Russian prospects in the UFC, it's perhaps not surprising that one with an 0-1 record doesn't have a lot of hype behind him.
What makes this a good match-up
As stated before, Ankalaev is good when a fighter overextends himself with strikes. Currently, in the UFC, there is likely not a fighter who overextends him or herself quite as much as Marcin Prachnio. In Prachnio's first fight, he threw wide, winging punches, which left the opening for Sam Alvey to turn his lights off. This is also far from an isolated incident. If you look to his regional fights, those punches are always wide and sloppy; he's just never faced the type of person who can take him out like Alvey can. Although Ankalaev might not be the type to turn his lights off standing, it is going to leave him huge gaps to take him down.
Prelim Breakout Star Record: 153-64-1 (2 NC) (6 DNF)