We live in a world of fantasy these days. One of the biggest aspects of sports is playing a fantasy game. The month of August is dedicated to Fantasy Football drafts all over the country.
With that being said, I wanted to take a look at how the history of WrestleMania would look under a fantasy scoring system.
Like a Fantasy Football league, the first step is putting together a scoring system – which we did here …
PRE-SHOW
Match 5 pts
Win +5 pts
MAIN SHOW
Match 10 pts
Win +10 pts
BONUS
Main Event +10 pts
Defend Non-World Title +20 pts
Win Non-World Title +35 pts
Win Money in the Bank +35 pts
Defend World Title +35 pts
Win World Title +50 pts
So with this as our scale, let's take a look at how the 451 men and woman who have competed on the grandest stage rank up against each other.
CLICK HERE FOR THE FULL LIST : 1-451
I want you to think long and hard as to who you think tops this list. Go ahead, take your time, think about it, I'll wait for you to res…oh, you're guessing The Undertaker? Well…that didn't take long!
Yes, The Deadman comes in at #1 on the list with 660 points over his 25 WrestleMania matches. Several title wins, main events, and that
little think known as "The Streak" makes it easy to see Taker at the top.
What you may not know is that within the next year or two, we may have a new #1…and the distance behind the #1 spot could shrink against The Undertaker this year! John Cena checks in at #2 with 620 points. With that close of a gap it seems inevitable that at some point Cena will take over as #1. It doesn't look like we will actually see a "match" between the two this year but rumors are swirling that Cena will be taking on Roman Reigns at WrestleMania next year and I am sure that won't be the last time we see Mr. Hustle Loyalty Respect at WrestleMania.
Speaking of Reigns, he seems to be on track to be the one to eventually pass Cena – to the surprise of no one. Reigns has already seen multiple WrestleMania main events including a World Championship win at WrestleMania 32. After just 5 WrestleMania appearances, Reigns already sites at #20 on the list with 190 points. Seth Rollins might have something to say about it though with his 150 points, good for #32 right now.
Rounding out the top 10 we have a list of superstars you would expect to see in the top 10 – Triple H (545 points), Hulk Hogan (500), Kane (395), Bret Hart (335), Shawn Michaels (330), Randy Savage (320 points), Edge (310) and Stone Cold Steve Austin (300). It is a bit surprising to see "Mr. WrestleMania" Shawn Michaels only at the #6 spot – and with only being 5 points behind longtime rival Bret Hart, I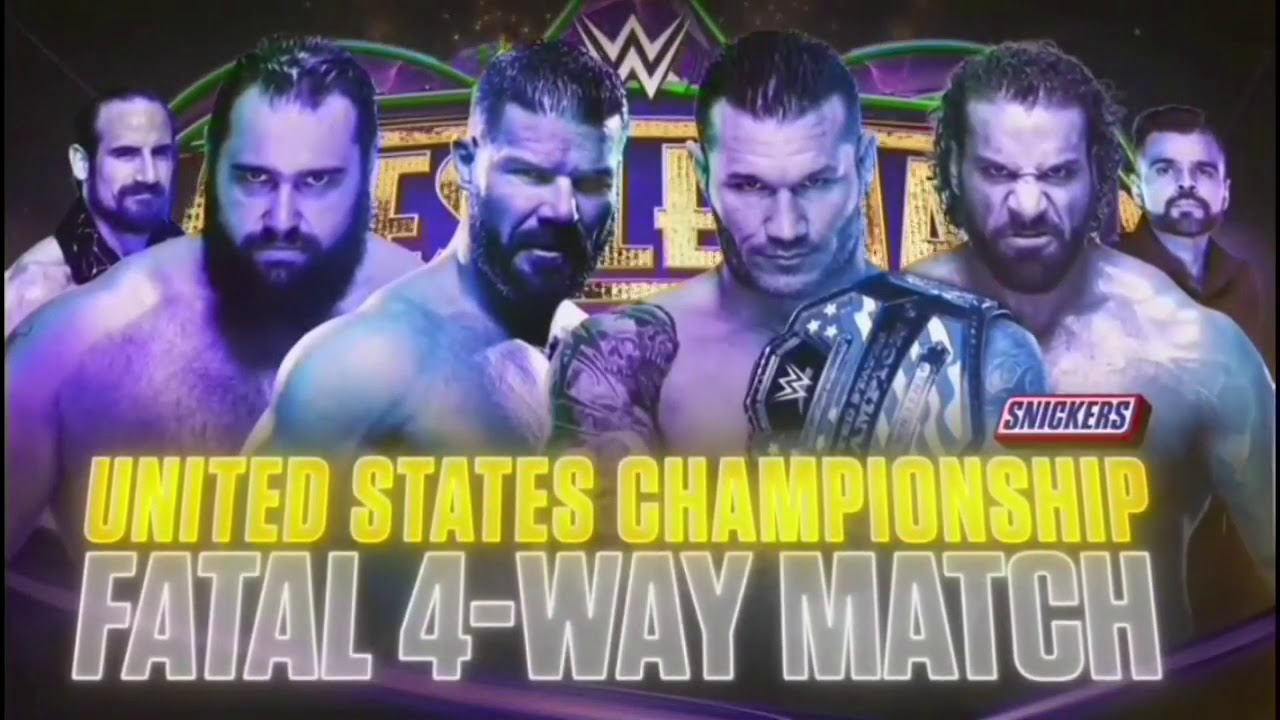 wouldn't be surprised to see HBK sneak his way into another WrestleMania match just to hop The Hitman into the top 5.
Sitting at #11 though is Randy Orton with 295 points. The Viper is set to defend his US Championship this Sunday against Rusev, Bobby Roode and Jinder Mahal which will at least 10 more points for Orton, which will be enough to leapfrog Austin into the top 10.
Just about as unsurprising as The Undertaker being #1 overall, Trish
Stratus sits atop the list of woman competitors. It is safe to say thought that within a few years the likes of Charlotte Flair and Asuka could very well find their way to the top of the list.
The top of the current list is an obvious one – but it will be interesting to see where we will stand over the next few years.