Could the Islanders break ground on their new arena sooner than expected?
Islanders general manager Lou Lamoriello hinted that during an interview on the FAN 590 on Wednesday, according to John Shannon. The co-host of Prime Time Sports tweeted that Lamoriello said "there will be shovels in the ground early in the new year" for the team's planned arena at Belmont Park.
However,  the exact phrasing of Lamoriello's answer is not as clear.
"The plans for the new facility at Belmont are real," Lamoriello said during the wide-ranging interview. "Breaking ground sometime after the first year. Things are very bright here on the Island."
The Islanders were awarded the development rights to the state property last December by New York Governor Andrew Cuomo and the Empire State Development Corporation. The new arena is expected to open in time for the 2021-22 NHL season.
Lamoriello had suggested in a radio interview earlier this year that the building could be ready sooner than expected, but co-owner Jon Ledecky squashed those thoughts during an interview with Newsday last month.
"If you think about the way the NHL works, the way the schedule works, I think it's good to point to October 2021," Ledecky told Newsday. "I don't see how we can be playing before then."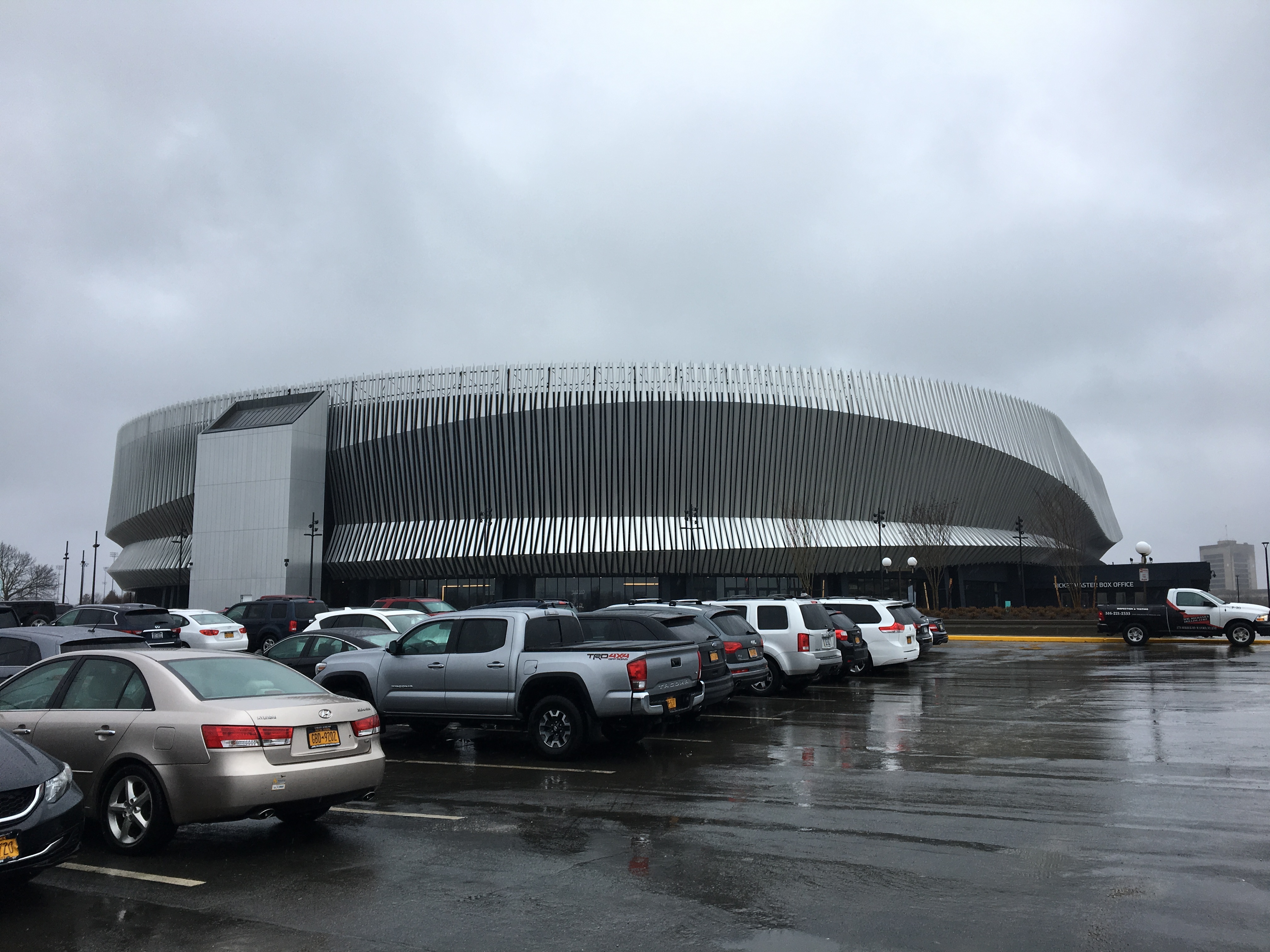 In the meantime, chatter continues that the Islanders will eventually move to Nassau Coliseum full-time while the new Belmont arena is being built. On Monday it was reported by Metro New York that team could move all of their games back to the Coliseum starting next season.
The organization's current plan is to split home games between the Barclays Center in Brooklyn and the Nassau Coliseum on Long Island.
"I'd have to wait until the end of the season to make that evaluation," Lamoriello said when asked on Wednesday about that possibility. "It's only 5-10 minutes from our practice facility. They have renovated it. They spent some $300 million over the past year and they've also renovated the complex for both the home and away teams there.
"It's certainly not where it was in the past… But, we'll just have to wait and see. I think it's too early to say one way or the other."
The Islanders will begin playing games on Long Island on December 1, when they play their first of 21 games at Nassau Coliseum.