Last month, I did a 2 part series on possible options that the Cardinals could look at to improve the left-side of the bullpen. One explored trade options, the other looked at available free agents and internal options.
Well, one of the more intriguing mile markers of baseball's offseason, the non-tender deadline, has provided a new group to examine. The non-tender deadline is when teams offer a contract to arbitration eligible players, or simply let them go. For the Cardinals, a few of the players let go may present the best options yet for filling this need.
Now, I won't rehash how terrible the Cardinals lefties were last year against LH hitters. That info is available, in detail, in the other articles. I will throw out this little tidbit as a convenient reminder:
Collectively, the 2018 Cardinals LH relievers ranked DEAD LAST in baseball for opponent batting average (.287), OBP (.368), SLG (.456), and wOBA (.353) vs. LH hitters. They were 2nd to last in K% (17%).
Bad.
All told, five LH relievers were non-tendered over the last two days: Xavier Cedeno, Luis Avilan, Dan Jennings, Zac Curtis, and Sam Howard.
Curtis and Howard have very limited major league experience. While either could  potentially be a viable big league reliever, they are more of the Minor League contract, non-roster invitee variety.
The Cardinals have plenty of wild cards and could use some track records. Which brings us to Cedeno, Avilan, and Jennings.
Xavier Cedeño
2018 Overall: 33.1 IP, 2.43 ERA, Opponent Slash .210/.300/.290
2018 vs. LHH: 64 Batters, .207/.281/.293, 28.1 K%, 9.4 BB%
Cedeño spent 2018 split between the White Sox and Brewers and had success in both stops. Clearly, both his overall numbers and numbers against LHH were very good. His career vs. LHH boasts a .218/.285/.298 slash line and 25.8 K%. Although he is 32-years old, his 2018 indicates that there has been no age related decline. He is a specialist, as RHH have a career .362 OBP against him, but he would be a vast improvement for the Cardinals and likely comes on very reasonable terms.
Luis Avilan
2018 Overall: 45.1 IP, 3.77 ERA, Opp. Slash .249/.327/.366
2018 vs. LHH: 93 Batters, .217/.304/.341, 25.8 K%, 9.7 BB%
Avilan is yet another very good lefty specialist. In his career, LHH have a weak .210/.289/.292 slash line against him in his career and his 23.4 K% is very solid. As we can see from his 2018 numbers, the decision to non-tender him was not because his performance had slipped. At 29-years old, he is in a safe age range in terms of anticipating decline. He would be a safe bet on a 2-year deal and would significantly improve this aspect of the team.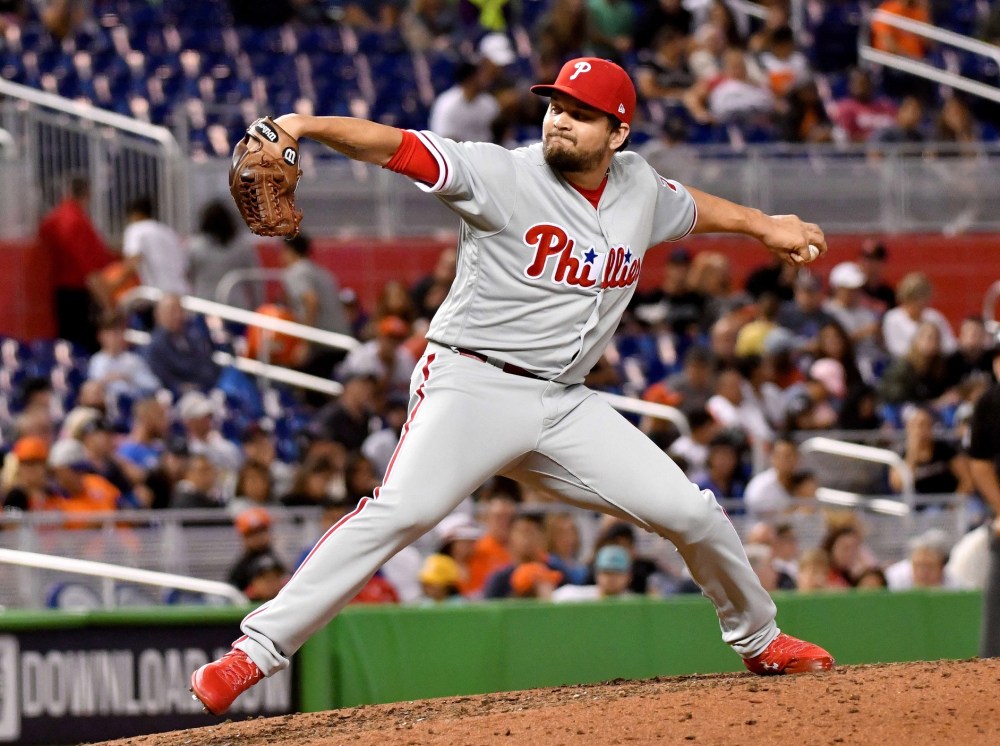 Dan Jennings
2018 Overall: 64.1 IP, 3.22 ERA, Opp. Slash .267/.337/.421
2018 vs. LHH: 125 Batters, .220/.266/.304 slash, 17.6 K%, 4.8 BB%
Jennings has been nothing but solid during the course of his Major League career. His strikeout rate is on the low end, at just 19.3% vs. LHH in his career, but despite that they have a modest .245/.323/.342 slash line against him. Prior to 2018, he wasn't really a LOOGY, as RHH had pretty mild success against him. However, they blasted him with a .528 SLG last year. He would be help the Cardinals, but seems to be the least desirable of the 3 options listed here.
 WRAP-up
In the end, I would pass on Jennings, but the Cardinals would do very well to pick up one of Cedeño or Avilan to address their need for LH relief. Both have very good track records against LHH and neither should be able to command much in terms of salary after being non-tendered.
Of all the free agent options, they represent the best cost/performance combination. Either will provide similar levels of performance vs. LH to the name brand options, Zach Britton and Andrew Miller. However, they will do it at a quarter of the cost. As we've seen, pouring too much money into relief pitching is not always wise.
Either Cedeño or Avilan represent a fit that is just too good for the Cardinals to pass up.
And so, with Part 3, maybe we have actually found our Southpaw Solution.
Thanks for Reading!