The New York Mets (58-72) will be busy today. After last night's game with the Chicago Cubs (77-53) was suspended in the 10th inning due to rain, the two sides will pick up the action today in the midst of a 1-1 tie. First pitch for the completion of that game is scheduled for 1:00 pm at Wrigley Field with the Mets batting in the top of the 10th. After that game concludes, the regularly scheduled contest between the Mets and Cubs will begin at least 45 minutes after the completion of the suspended game. First pitch for that contest will not be any earlier than 2:20 pm.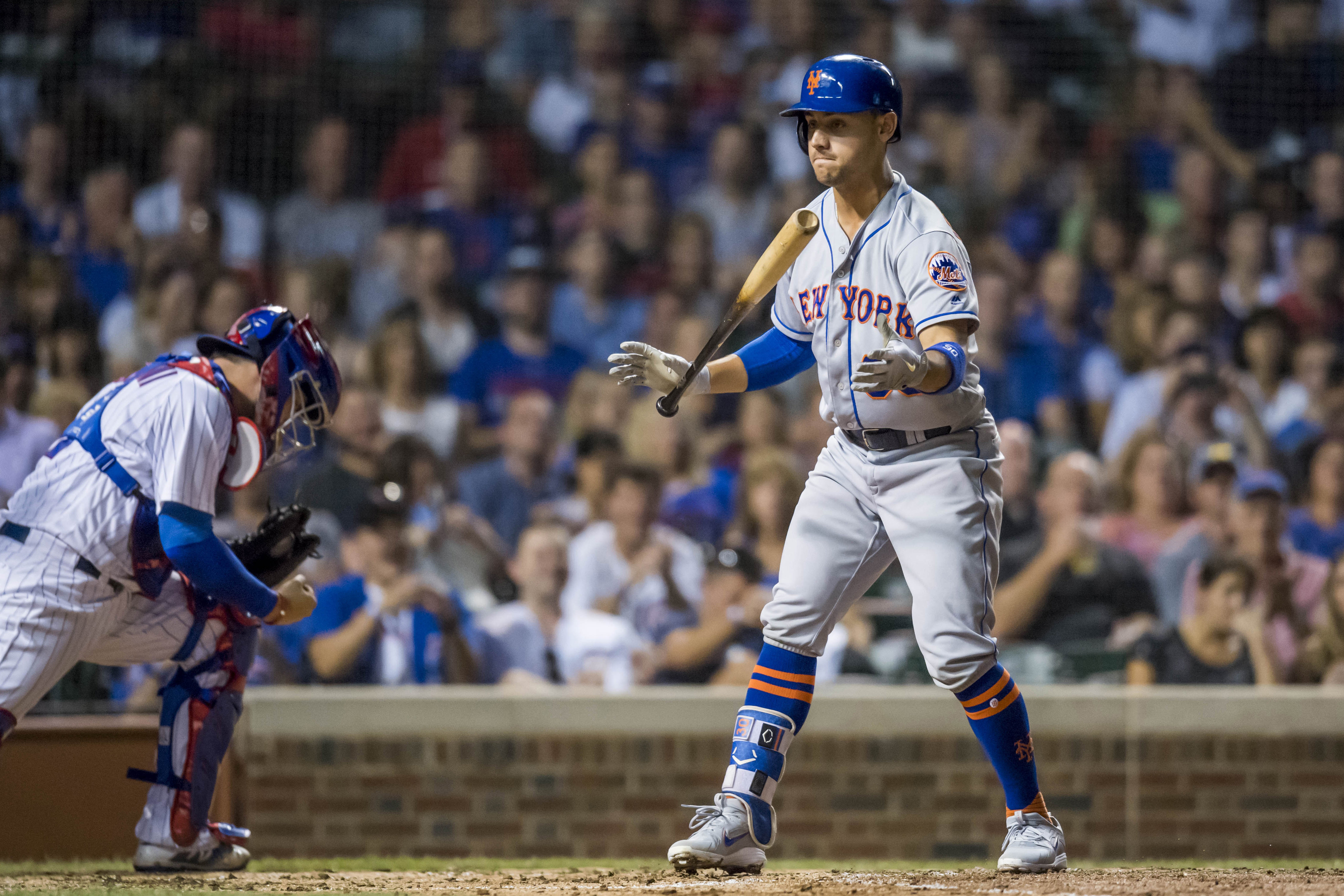 The Mets will send left hander Jason Vargas (4-8, 6.96 ERA) to the mound for the second game today. Vargas has won two consecutive starts, including six dominant shutout innings against the Washington Nationals last Saturday, to perhaps mark the beginnings of a turnaround. The Cubs will counter with young righty Alec Mills (0-0, 1.17 ERA), who will be making his second major league start. Mills pitched well in his first last Friday, allowing one run in 5.2 innings against the Cincinnati Reds, but was not a factor in the decision. The Cubs went on to win that game 3-2.
Local Coverage:
Television: SNY
Radio: WOR
New York Mets Lineup (Will Be Updated After Conclusion of Game 1):
SS Amed Rosario
2B Jeff McNeil
CF Austin Jackson
1B Jay Bruce
LF Michael Conforto
3B Todd Frazier
RF Brandon Nimmo
C Kevin Plawecki
SP Jason Vargas
Pre-Game Notes:
Vargas is 2-0 with a 4.35 ERA in five career starts against the Cubs.
Mills has never faced the Mets before.
With both teams permitted to carry a 26th man in the second game, Jacob Rhame is back with the Mets to add an extra bullpen arm.
Cubs' second baseman Ben Zobrist has had noted success against Vargas, going 12 for 29 (.414) with four doubles, a home run, and six RBI's against the veteran lefty.