The end of last night's game must have felt cathartic for the New York Mets (68-66). After entering their game with the Philadelphia Phillies (69-64) on a six game losing skid, the Mets exploded for ten runs in the last two innings to emerge with an 11-5 victory. The Mets will look to extend their newly found winning streak as they continue their weekend set with the Phillies this afternoon. First pitch for today's game is scheduled for 4:05 p.m. at Citizen's Bank Park.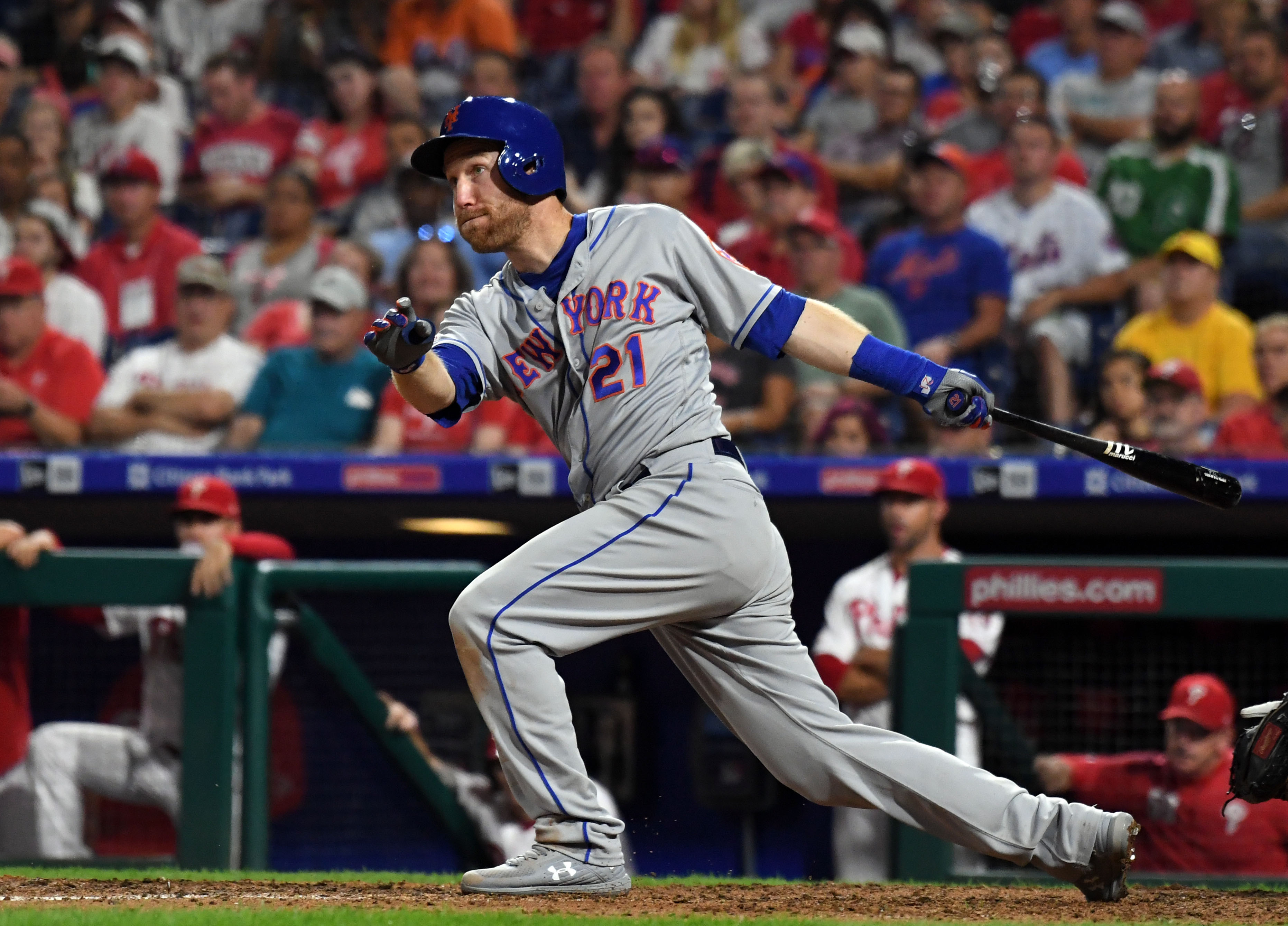 The Mets will send left hander Steven Matz (8-8, 4.06 ERA) to the mound today. Matz was very sharp in his last start, giving up only one run in six innings of work against the Atlanta Braves on Sunday, but was stuck with a tough luck loss. The Phillies will counter with old friend Jason Vargas (6-6, 4.09 ERA). Vargas gave up four runs in six innings against the Pittsburgh Pirates on Monday in his last start, but he was not a factor in the decision. The Phillies ended up winning that game 6-5.
Local Coverage:
Television: SNY
Radio: WCBS
New York Mets Lineup:
Back at it tonight in Philly. #LGM

⌚️ 👉 4:05 p.m.
💪 👉 @Smatz88
👀 👉 @SNYtv
👂 👉 @wcbs880, @ESPNDep1050AM
💻 👉 https://t.co/qGiNNTf277 pic.twitter.com/ReeuYuDPZr

— New York Mets (@Mets) August 31, 2019
Pre-Game Notes:
Matz is 1-2 with an 11.45 ERA against the Phillies this season.
Vargas is 0-1 with an 8.31 ERA in three career appearances (including two starts) against the Mets, but those starts haven't come since 2006, when he was a member of the Florida Marlins.
Jeff McNeil will get the day off today. Juan Lagares will start in center field and bat eighth, allowing Michael Conforto to start in right.
Wilson Ramos is back in the Mets' lineup after getting a day off yesterday. He will catch and bat cleanup.
Chris Mazza, who gave up four runs in the ninth inning yesterday, was optioned to AAA Syracuse. Walker Lockett was recalled to give the Mets a fresh arm in their bullpen.
Bryce Harper (7 for 23, 4 2B, 4 RBI), Rhys Hoskins (3 HR, 5 RBI), Scott Kingery (5 for 11, 2 HR, 4 RBI) and Cesar Hernandez (7 for 15, 2B, RBI) have solid success against Matz in the past.
This is the Mets' final game in the month of August. The Mets are 16-11 so far over their first 27 games of the month.