The New York Mets (65-78) let down Jacob deGrom again last night, which is nothing new this season. deGrom was excellent again, allowing two runs in seven innings against the Miami Marlins (57-86), but got stuck with a loss when his teammates failed to give him enough run support. The Mets can't help deGrom out today, but they will get two chances to bounce back from the loss with a single admission doubleheader this afternoon. First pitch for Game 1 is scheduled for 4:10 pm at Citi Field, while Game 2 will take place roughly 40 minutes after the conclusion of the opener.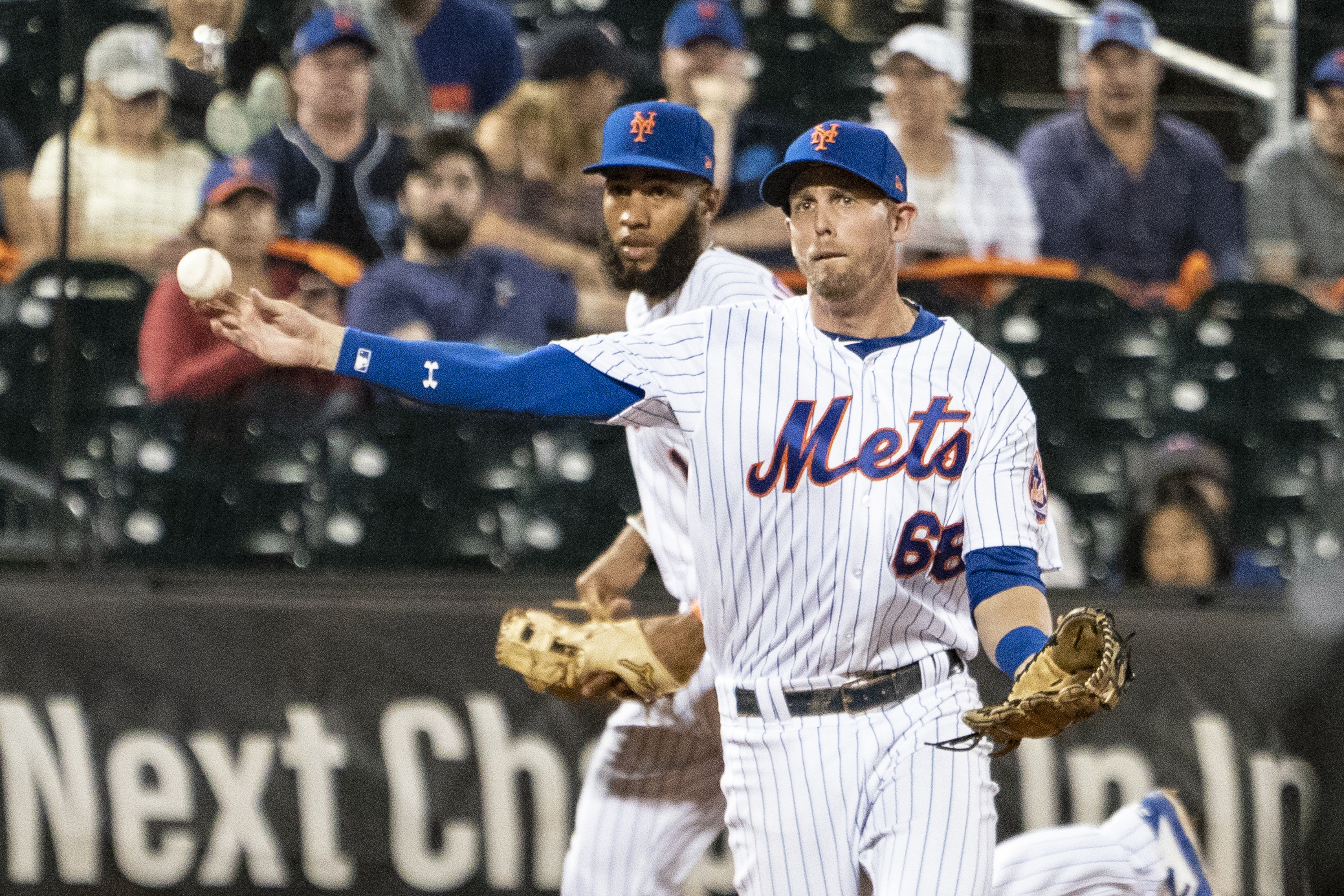 The Mets will send right hander Zack Wheeler to the mound (10-7, 3.39 ERA) to the mound in the opener. Wheeler was good in his last outing, allowing three runs in seven innings to defeat the Los Angeles Dodgers last Wednesday. The Marlins will counter with rookie righty Jeff Brigham (0-1, 9.00 ERA). Brigham had a tough time in his big league debut on September 2nd, allowing three runs in three innings to lose to the Toronto Blue Jays.
In Game 2, the Mets will turn to left hander Jason Vargas (5-9, 6.75 ERA). Vargas was hit hard by the Dodgers on September 4th, giving up five runs (four earned) in 3.1 innings to suffer his ninth loss of the season. The Marlins will send out righty Trevor Richards (3-8, 4.73 ERA) to oppose Vargas in the nightcap. Richards was blasted in his last start, giving up six runs in 1.1 innings to lose to the Philadelphia Phillies on September 4th.
Local Coverage:
Television: SNY
Radio: WOR
New York Mets Lineup (Game 1):
SS Amed Rosario
2B Jeff McNeil
LF Michael Conforto
RF Jay Bruce
CF Brandon Nimmo
1B Dominic Smith
3B Jose Reyes
C Tomas Nido
SP Zack Wheeler
Pre-Game Notes:
Today's doubleheader was necessitated by Monday's rain out.
Wheeler is 2-1 with a 1.80 ERA in three starts against the Marlins this season.
Brigham has never faced the Mets before.
Vargas has faced the Marlins once this season, tossing five shutout innings at home on May 21st to pick up his first win of the season.
Richards has never faced the Mets before.
J.T. Realmuto (3 for 6, 2B, 2 RBI's) and Miguel Rojas (3 for 9, 2 HR's, 4 RBI's) have had some success against Wheeler in their careers.
Starlin Castro is 3 for 10 with three doubles and an RBI in his career against Vargas.
This is the Mets' fourth doubleheader of the season. They have split each of the first three.