Checking The Rivals is a new feature where we track the fortunes (and in some cases make fun) of our four rivals in the N.L. East. How ya doin', you freakin' mooks?
April is a tough month to judge. Cold weather all around will make some teams better than they are, or not as good as they are (except the Marlins.) But as Bill Parcells said: You are what your record says you are. In the case of April 2018, you could come up with good reasons why each team in the N.L. East are where they are.
*Some stats may be as of April 29th
Atlanta Braves
Record: 16-11
Record vs. Mets: 2-1
Next Head to Head: May 1st at Citi Field
Leading Hitter: Freddie Freeman (.995 OPS, 1.6 WAR)
Top Pitcher: Mike Foltynewicz (2.53 ERA, 0.8 WAR)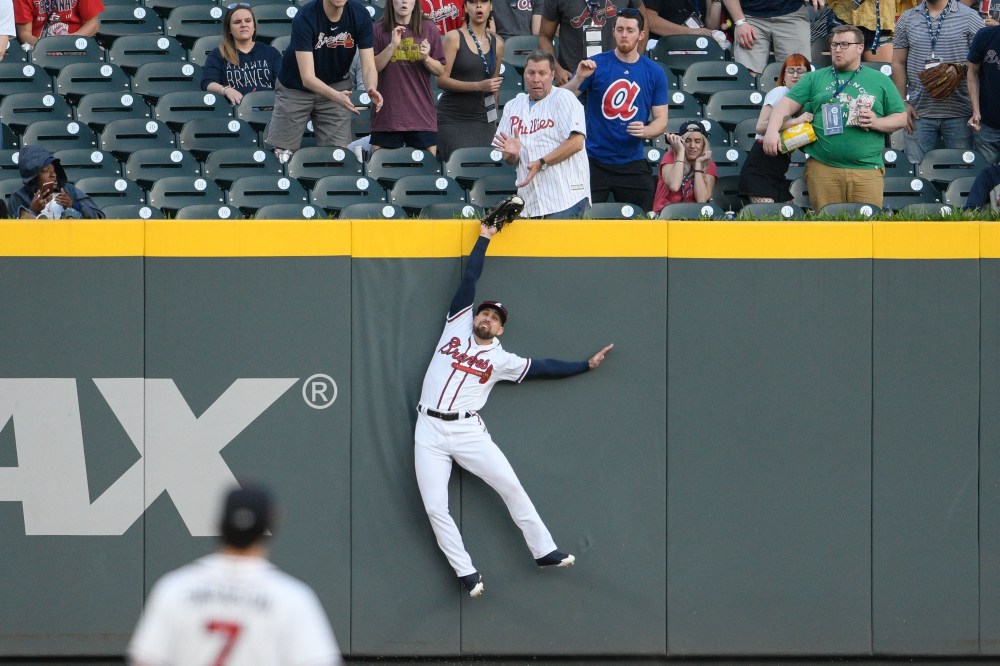 The Braves are trying to accelerate their process by starting this season off over .500 and featuring some of the best hitters by position in the N.L. Freddie Freeman you expected to play well. Nick Markakis, however, you never expected to hit with an .876 OPS and help lead the Braves lead the N.L. in WAR for right fielders. In fact, their position players lead the league in WAR at 3.5, and second place isn't even close. If Ronald Acuna Jr. is anywhere close to his ceiling this season, Atlanta is going to be a pain the rest of the way.
Braves offense so far in the NL:

BA – 1st
OBP – 1st
SLG – 1st
wRC+ – 1st
Runs – 1st
Run differential is +38

— Scott Coleman (@scottcoleman55) April 30, 2018
Their pitching staff will be the death of them, more specifically the bullpen. Their staff as a whole lead the N.L. in walks, and their relievers are responsible for 73 of their 136 walks. With their +38 run differential, they haven't gotten into a lot of save situations (four saves overall are only ahead of Miami and Cincinnati), but playing closer games eventually may hurt them.
Who To Watch: Mike Soroka. Ronald Acuna is the obvious answer, but Soroka is one of the young pitchers that the Braves are banking on for the future along with Max Fried, and Soroka was just called up to face the Mets tonight (so it will be really easy to watch him for at least his first start.) The success of this young rotation will not only tell the story for this season, but as to their chances to attract big time free agents. (Cough, Harper, Cough.)
Philadelphia Phillies
Record: 16-12
Record vs Mets: 0-2
Next Head to Head: May 11th at Philadelphia
Leading Hitter: Rhys Hoskins (.303 AVG, .985 OPS )
Top Pitcher: Aaron Nola (3-1, 2.58 ERA, 0.96 WHIP, 1.5 WAR)
Rumors of Gabe Kapler's demise were greatly exaggerated. Say what you want about his pitcher usage, but his staff is performing for him. They lead the league in starting pitcher WAR at 1.8, and second in the league in total pitcher WAR at 3.4. (Those numbers were significantly higher before Jake Arrieta's outing against the Marlins last night.) Positionally, the Phillies are very uneven. Rhys Hoskins and Odubel Herrera are hitting over .300, and but Jorge Alfaro, Carlos Santana, Aaron Altherr and J.P. Crawford are all on the interstate. (And Crawford is now on the disabled list.)
The Phillies have struck out 275 times in 27 games.

Second-most in MLB history for any team in its first 27 games. (This year's Padres had 281.)@RoobNBCS with the assist

— Corey Seidman (@CSeidmanNBCS) April 29, 2018
Ben Lively is also on the disabled list, and although he's been terrible this season he is a key part to their present and future. Him, Jerad Eickhoff and Pat Neshek being on the disabled list is the one thing that could catch up to these Phillies, so they had better hope that the healthy pitchers like Nola and Jake Arrieta continue to produce.
Who to Watch: Nick Pivetta. Vince Velasquez was supposed to be the third starter to step up ans support Nola and Arrieta. Pivetta is turning out to be that guy with a 3.27 ERA and a 1.121 WHIP. He lost his last start against Atlanta so he's worth watching to see if he can keep this up.
Washington Nationals
Record: 13-16
Record vs Mets: 2-4
Next Head to Head: July 12th at Citi Field
Leading Hitter: Bryce Harper (8 HR's, 19 RBI, .986 OPS)
Top Pitcher: Max Scherzer (5-1.1.62 ERA, 1.5 WAR)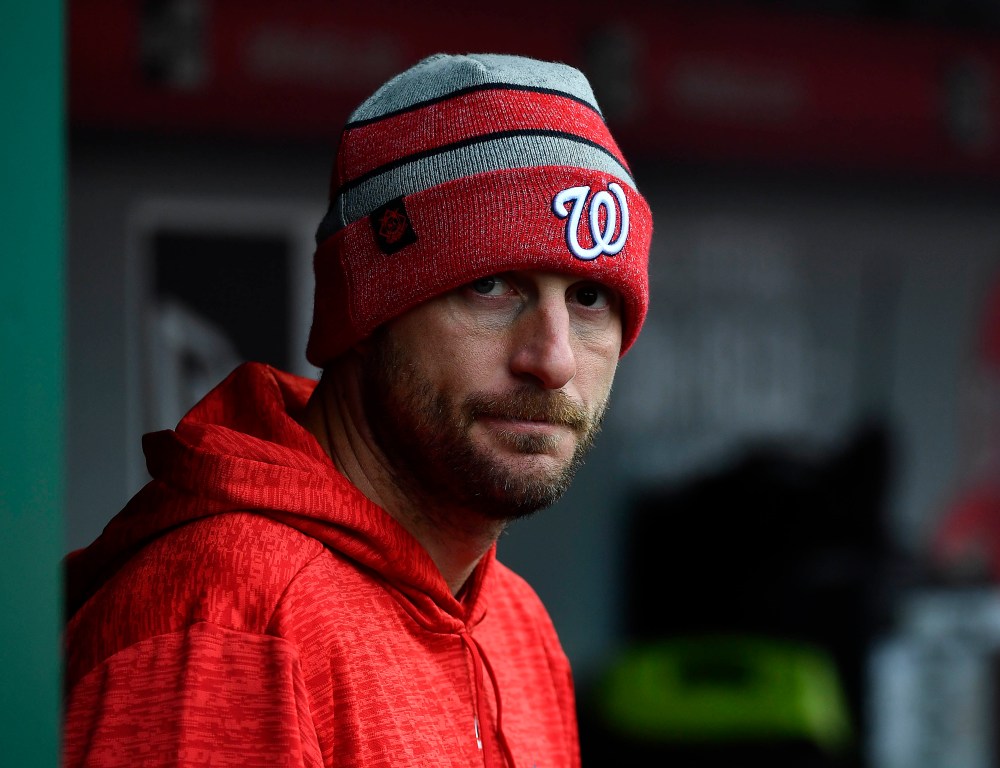 I say the following in clear conscience: At first I thought "well this team misses Daniel Murphy and I'm going to have to admit it." Except that Howie Kendrick has been fine at second base, hitting .287, but this team might miss Adam Eaton, Jayson Werth, Antony Rendon and Ryan Zimmerman more. Eaton is on the disabled list while Michael Taylor has an OPS of .677, Jayson Werth is in Tacoma while Moises Sierra has an OPS of .490 (it's only against the Mets that he's an All Star), Wilmer Difo is hitting .233 in place of the disabled Rendon, and Ryan Zimmerman is still on the Nationals, but they miss last season's Zimmerman as he is hitting .184 and not walking nearly enough to justify it.
The rotation has been fine as far as the top three, but Stephen Strasburg, Tanner Roark and Jeremy Hellickson are giving up more than a home run per game, and the ERA of the bullpen is sky high outside of Sean Doolittle. The Washington Nationals, right now, are a very ordinary team with a brutal schedule to start May as they have three against Pittsburgh, three against the Phillies, two against the Yankees, three against the Dodgers, and four at Arizona. If they can survive that, (they get the Pirates. Phillies, Yankees and Dodgers all at home) then they have six against San Diego and three each in Miami and Baltimore to basically round out the month.
No @MLB team had a losing record on May 1 last year and went on to reach the postseason. #Dodgers, #Nationals, #Twins all will begin the new month below .500. @MLBNetwork

— Jon Morosi (@jonmorosi) April 30, 2018
Who to Watch: Ryan Madson. Much of Madson's horrendous stats come from his six run outing in two thirds of an inning against the Mets, and Dave Martinez takes blame for that. Somebody in that bullpen will have to support Doolittle, and the Nationals should hope that's Madson, who has been good outside of that outing.
The British Virgin Islands Marlins of Miami, Florida
Record: 10-18
Record vs Mets: 0-3
Next Head to Head: May 21st at Citi Field
Leading Hitter: J.T. Realmuto (.357 AVG., 1.092 OPS, 0.9 WAR as of April 29th)
Top Pitcher: Jarlin Garcia (1-0, 1.00 ERA)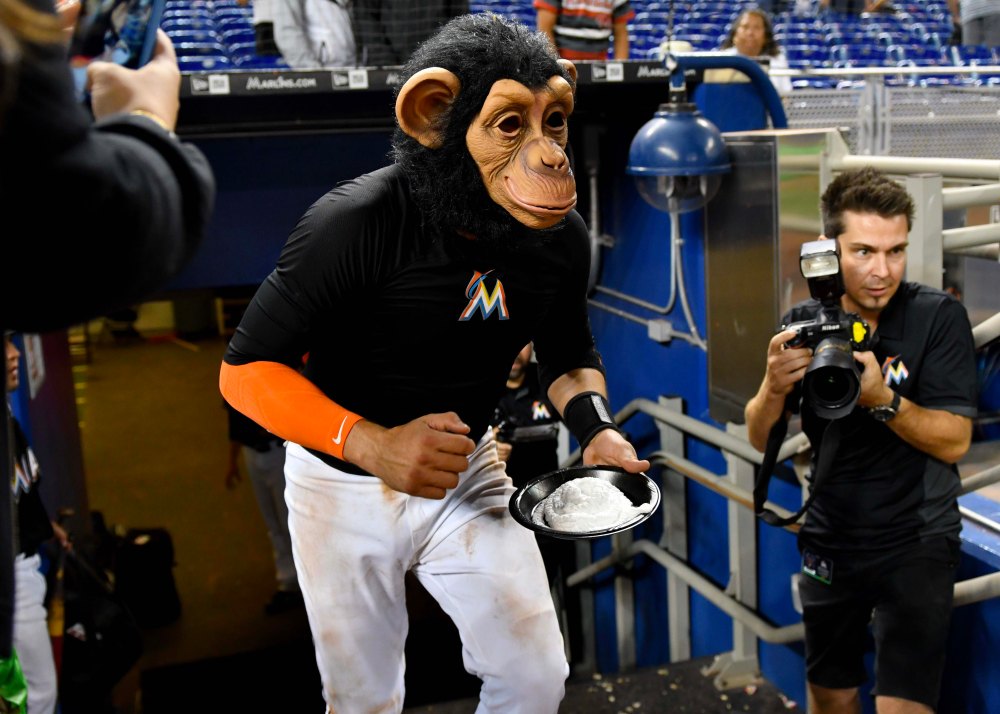 The Marlins, are who we thought they were. Their starters are ordinary, their bullpen is atrocious, and it isn't as if they have a AAA bullpen. There are veterans in that 'pen and only Kyle Barraclough is performing well. As for the lineup, J.T. Realmuto and Starlin Castro are among the few that are hitting and they'll probably be sold for parts in July.
Marlins drew 26,793.

…combined attendance for entire 3 game series.

— Paul Hollingsworth (@PaulHReporter1) April 30, 2018
Do I feel bad for them? No. This is the path that Derek Jeter chose, and it's the path that includes claiming dominion in the British Virgin Islands to avoid a certain judge in court. (I would expect our owners to pull that stunt.) This franchise was born out of desperation, destitution and margaritas, and they deserve whatever they get.
Who To Watch: Nobody.