I don't know why I bother.
I really try to go into every offseason with the mindset of making the team better than last year. Sometimes I'm right, sometimes I'm wrong. But I try. However what I do feels like an exercise in futility. Not necessarily because I think the people that run the Mets would actually listen to me, but because the place that they come from isn't necessarily a place about making the team better. Some of it is. But some of it's about payroll cutting. Some of it is about marketing. Some of it is about having nice guys in the clubhouse.
When I write these "offseason manifestos", I don't bother with the last three of those things. I don't think the Mets should either. As it is with payroll: the fact that the Mets kept all the starters was a concession that the Mets think they can win with this group. If they bring the same team back to surround them, it shows me (again) that the Mets are full of it and always have been. As for the last two things: My rules are no ambassadors, no sweethearts. Just ballplayers.
So with all that in mind, I'm going to try again to fix the Mets. I think I've done so with a dose of optimism, and a dose of realism. But there's a heaping does of improving this team, which in the short run is all that matters. Because who knows who the Mets are going to hire to be their GM. It's not going to be me, but it sure as heck could be somebody who needs a lot of advice. I'm here to provide it. So without further adieu, I give you my plan to bring the playoffs home in 2019.
Free Agency
The team needs upgrades. There are some easy fixes on the roster that the Mets should consider. I'm signing no less than three free agents.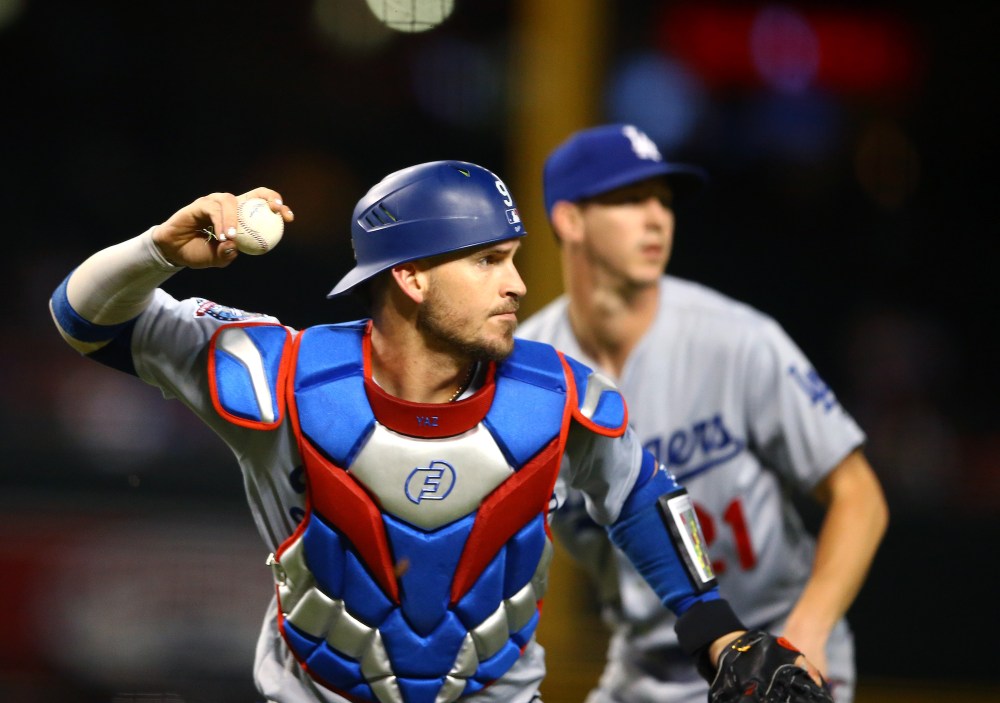 Yasmani Grandal
Upgrading the catching position is my number one priority. As much as the offense failed in many games this season, there aren't a lot of positions where you can, or want to, make a change when you consider the improvement from the first half to the second half with guys like Amed Rosario and Michael Conforto, and the call up of Jeff McNeil. So what positions do you upgrade from the outside? In the everyday lineup, there's only one and that's catcher.
Grandal has pop in his bat and is an expert pitch framer. In terms of OPS, he's a clear upgrade over Travis d'Arnaud and Kevin Plawecki. And yet that duo has many supporters. To them I say "we've tried it your way for four years. And in terms of positional WAR, it hasn't worked for four years." It's time, folks.
(And for those suggesting Wilson Ramos: as accomplished a hitter as he is, we don't need another walking, talking disabled list.)
Craig Kimbrel/Zach Britton
The Mets pretty much need an entirely new bullpen. I'm going to give them one, and we'll talk about the risks involved with that later. For now, I'll give you the low hanging fruit and tell you that the Mets need an "establised closer". Kimbrel is the best that's out there. But if you don't want to spend top dollar on a closer, then at least look into the lefty Britton, who might fit better with Mickey Callaway's philosophy of bullpenning and might fit better with a new 'pen that is going to be righty heavy. (You'll see what I mean.) We'll take either/or here.
Daniel Descalso
Titles are won and lost on the fringes, especially in the National League where you have to have a bench. Wouldn't it be nice to have a real utility player on your bench that can play every position on the infield plus the corner outfield positions, and play them all well enough that your soul isn't completely demolished at the end of every game? Do his stats wow you? Maybe not, but next to Jose Reyes' stats Descalso looks like Mike Trout, and that's good enough for me.
Trade Alert
This is the tricky part, because trades are dependent on the other team agreeing to it. But one of the things I really feel strongly about is that this roster is constructed so poorly that there's a glut of corner outfielders and first basemen. I have a trade that may be a leap of faith, but it's certainly possible.
This is the point of the program where I remind you that I suggested the Mets trade Lastings Milledge for Mark Buehrle and I was laughed out of the building. So maybe somebody should listen to me for once. But I have a trade that I think makes everybody relatively happy, minus some minor tweaks. So get ready, because this is a three team deal!!!
Follow along:
Giants get: Juan Lagares, Anthony Swarzak, Jason Castro
Twins get: Jay Bruce, Dominic Smith
Mets get: Addison Reed, Jake Cave, Mark Melancon
Why this works for the Giants: They dump Melancon's contract which has two seasons left after this (and deferred signing bonus of $8 million which would fit in nicely next to Bobby Bonilla and Bret Saberhagen) for three contracts which expire after 2019. Two of those contracts fulfill needs that the Giants have: a more athletic outfielder who could play center or right in AT&T Park, which isn't easy, and a backup catcher who can easily start if Buster Posey's hip acts up after his surgery last month. The Giants have a high payroll and not a lot of return on it. Trading Melancon for these three will, if nothing else, give them a little more room to work with in 2020.
Why this works for the Mets: The money that they would have spent anyway on bad fits like fourth outfielders (Lagares would immediately start for the Giants, who are losing Hunter Pence and already lost Andrew McCutchen) and corner outfielders gets reallocated towards the bullpen, which needs help. Melancon is a bounce back candidate with good peripherals and spin rates, His curve ball is something Dave Eiland will salivate over. (And we're assuming that Melancon wouldn't be foolish enough to use his opt-out clause after the 2018 season.) Reed is a guy who had a tough season in Minnesota but could easily return to form pitching in the seventh inning in a familiar place. (I'm generally against bringing former players back because I've frankly had it with nostalgia, but nobody has warm and fuzzies over Reed … and this is about remaking a bullpen that Gary Cohen said may be the worst in franchise history.)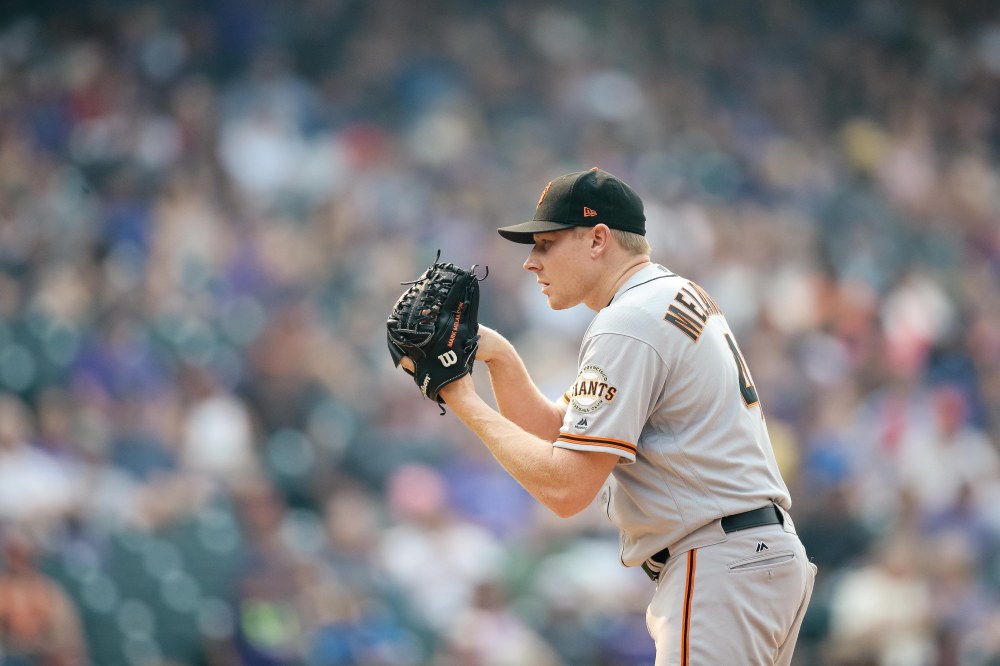 The trick will be to pry Cave from the Twins, who is basically a younger Jay Bruce who can play center field. He's playing very well in an everyday role for Minnesota, but with Byron Buxton coming back next season from his service time exile, Cave either slides to the corner, or goes right to the bench. At least with the Mets, he's basically playing center field until Cespedes comes back, and I'm sure by then either somebody else gets hurt or he's a really good bench piece who will surely find his way into the lineup enough to justify acquiring him if he has a good first half.
Why this works for the Twins: This is the leap of faith, because Cave seems like a good inexpensive piece to give up. But if there is a team that can afford a contract like Bruce's, it's the Twins. We're assuming here that Joe Mauer retires and the Twins buy out Ervin Santana's final year at $14 million. If those two things happen and the Twins make this trade, the most expensive contracts they will have would be Logan Morrison and Michael Pineda at $8 million each. (The Twins only have $38.5 million in confirmed salary for 2019.) Castro is expendable with the emergence of Willians Astudillo. Hopefully the late season surges by Bruce and Smith convince the Twins that Bruce can be a solid middle of the order piece and that Smith still has some "prospect" left in him. Bruce can also slide to either left field or DH if/when Alex Kiriloff is ready to come up to the majors and play right field for the Twins in 2020. If the Mets have to throw in a pitcher below the grade of Justin Dunn, David Peterson, and Anthony Kay to make this happen, so be it.
The money works for just about everybody. The Mets gain Melancon's $28 million (plus the $8 million deferred) and Reed's $8.5 million. But they lose Bruce's $28 million, Lagares' $9 million, and Swarzak's $8.5 million. They come out ahead by a million. The Twins lose Reed's $8.5 and Castro's $8 million to gain Bruce's $28 million total. The Giants lose Melancon's $36 million and gain the $25.5 million from Lagares, Swarzak and Castro … but more importantly they lose all that money after this season. Maybe there's another salary the Giants can take from the Twins (Michael Pineda?) to make it even more even. Or the Giants can sweeten the pot for the Twins with a prospect, or for the Mets by paying Melancon's deferred money. But all things considered, this isn't horrible for anybody.
The Starting Lineup
1B Peter Alonso You want to win? Bring up Alonso and start him. You scared to lose him one season sooner? Guess what, you can always sign him to a deal that will keep him here through a couple of free agency years.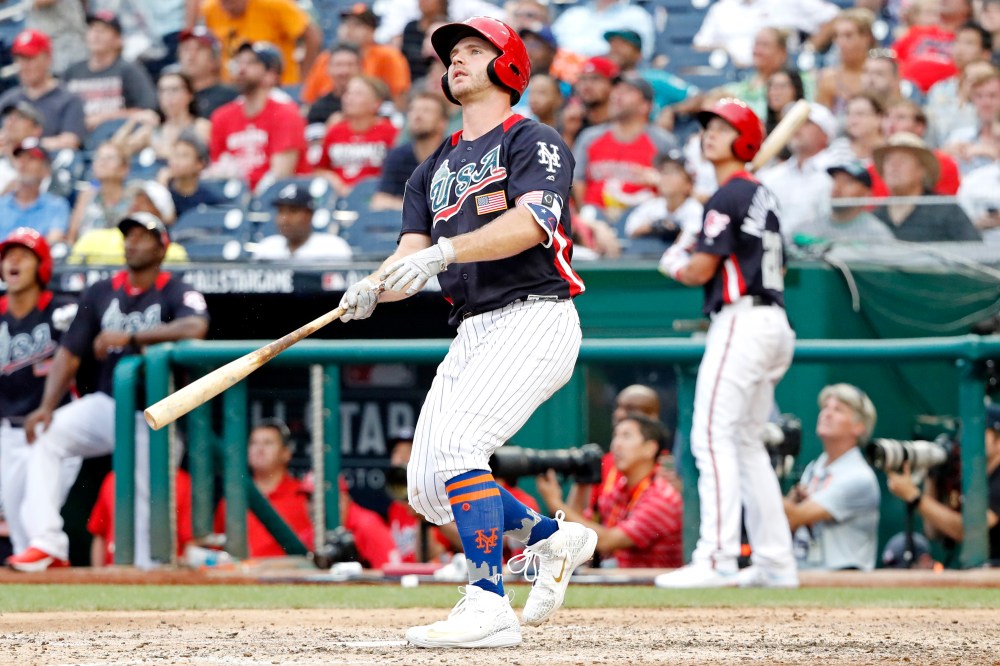 2B Jeff McNeil Maybe he's not the second coming of Ryne Sandberg. He's earned the opportunity for the world to find out.
SS Amed Rosario Since August 1, Rosario is hitting .288 with an OPS of .743 with improving defense. I'm good with allowing Rosario to impress me next season.
3B Todd Frazier Look, if the Mets were blown away with an offer for a third baseman who can hit, or if they had a sudden interest in Manny Machado, I'd be fine with an upgrade at third base. I just don't think it's realistic to expect this team to go that big. (I'm already expecting them to spend a ton of money and actually put together a creative trade. I can't expect them to change everything at once.) Besides, I think the more pressing upgrades are at catcher and the bullpen. So Frazier it is for 2019. (And hopefully Nolan Arenado in 2020.)
LF Brandon Nimmo Until Cespedes gets back at which point Nimmo goes to right and Conforto moves to center.
CF Jake Cave Strengthens the bench when Cespedes comes back.
RF Michael Conforto A .926 OPS since July 12th. Quietly, Conforto is a 3 WAR player this season.
C Yasmani Grandal If the Mets held on to all their starting pitchers only to bring back d'Arnaud and Plawecki as the catchers, I'm going to flip my lid.
The Bench
Descalso, Plawecki, Wilmer Flores, Austin Jackson Did I mention that I'm bringing Jackson back as a fourth/fifth outfielder? His walk off hit on David Wright Night was the tipping point. (Okay, it really wasn't. But he can certainly be a fifth outfielder until Cespedes returns, and then Jackson's performance can decide whether he stays or goes after that.) This leaves the Mets with a 13 man pitching staff to start the season, which is fine because you know the starters aren't going to go 7 or 8 innings right out of the gate. Descalso is your all purpose backup so you can limp along with a four man bench until Cespedes comes back and Cave joins the bench. Then you can probably switch to a seven man bullpen.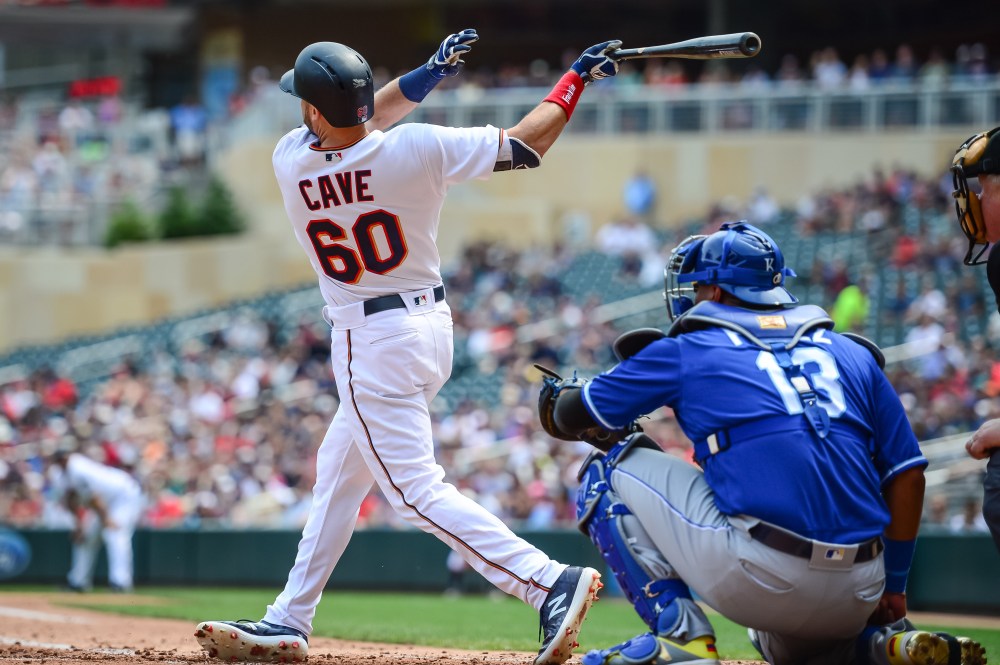 The Rotation
Jacob deGrom, Noah Syndergaard, Zack Wheeler, Steven Matz, and Jason Vargas Lotta "no kidding" here. Vargas' final ten starts of 2018 saves his bacon for the rotation to start 2019.
The Bullpen
Kimbrel or Britton Take your pick. Britton's improved WHIP and BB/9 from the start of his season with the Orioles to his renaissance with New York (AL) signal a return to form for Britton.
Addison Reed and Mark Melancon If I'm right on one of them, the Mets are in good shape. Melancon's contract makes him the one I hope I'm right on. If I'm right on both of them …
Seth Lugo and Robert Gsellman The acquisitions of a closer and two guys who have closed before to man the back end of the bullpen free up Lugo or Gsellman (or perhaps both) to be what Callaway envisioned them being: the rovers who pitch in long relief and save the starters early in the season. With an eight man bullpen with a real honest to goodness back end, hopefully this saves the arms of Lugo and Gsellman early so that they can last the entire season.
Corey Oswalt Callaway said that Oswalt is a starter, period. So he's the other "long man" to start. If Vargas fails early, Callaway and Eiland should have a quick hook and get Oswalt in the back end as soon as possible.
Daniel Zamora Because Jerry Blevins will most likely be allowed to walk as a free agent and every bullpen needs a lefty who can throw sliders and make opposing batters mutter to themselves.
Drew Smith This slot could really belong to anybody, and this spot may change dependent on spring training performance. I'll put Smith here as a place holder because I liked his stuff early on in his tenure. Tyler Bashlor could just as easily fill this slot, or be called up if Vargas is eventually replaced by Oswalt in the rotation.
There you have it. I didn't blow up the roster completely. But you got seven new players, upgrades at catcher, first base, the bench, and the bullpen. We also spent some free agent money. Short of getting Machado and Harper, I'm not sure what else we can do. The one thing I really wanted to do was take away the glut of corner OFs/1B. I like Jay Bruce but with the emergence of Brandon Nimmo, Bruce isn't a great fit. You can keep him for insurance if Alonso isn't ready, but the ceiling is so high it would be a crime not to try to tap into that as soon as possible.
So be sure to argue with me about this on Twitter. (That is, if you haven't already stopped halfway through to yell at me.) I'll accept all arguments about any aspect of this post, especially since there's a leap of faith attached to the trade I suggested. But I'll remind you … again … that I suggested Milledge for Buehrle and I was correct while you weren't. And if you even so much as mention the word "d'Arnaud" you're getting blocked and reported for spam.